Ehrm, is it too early to talk about the pre-fall 2020 collections? Well, it probably is, but I'm gonna do it anyways! When I saw the the copper brown outfit from Co (first pic below), I just knew that I had to highlight this collection. It's highly minimalist and not really what I'm usually crushing on, but at the same time it's done with an exquisite refinement and timelessness, which I can't resist. See more from the collection here.
Co Pre-Fall 2020
Layered Copper
So this first look is what got my heart skipping a beat. I just love everything! The colors, the layering, the length, the natural makeup. This will sound nerdy, but perhaps the best element in this entire look is actually the slit of the top dress. It interacts well with the dress under and makes the layering less distinct and more soft. I'm also a fan of the fabric of the dress that is creating a more dramatic effect with the extra length. I think a statement necklace in brown leather, perhaps chunky, would be a fun final touch – but hey I'm not gonna complain, this look is magnificent.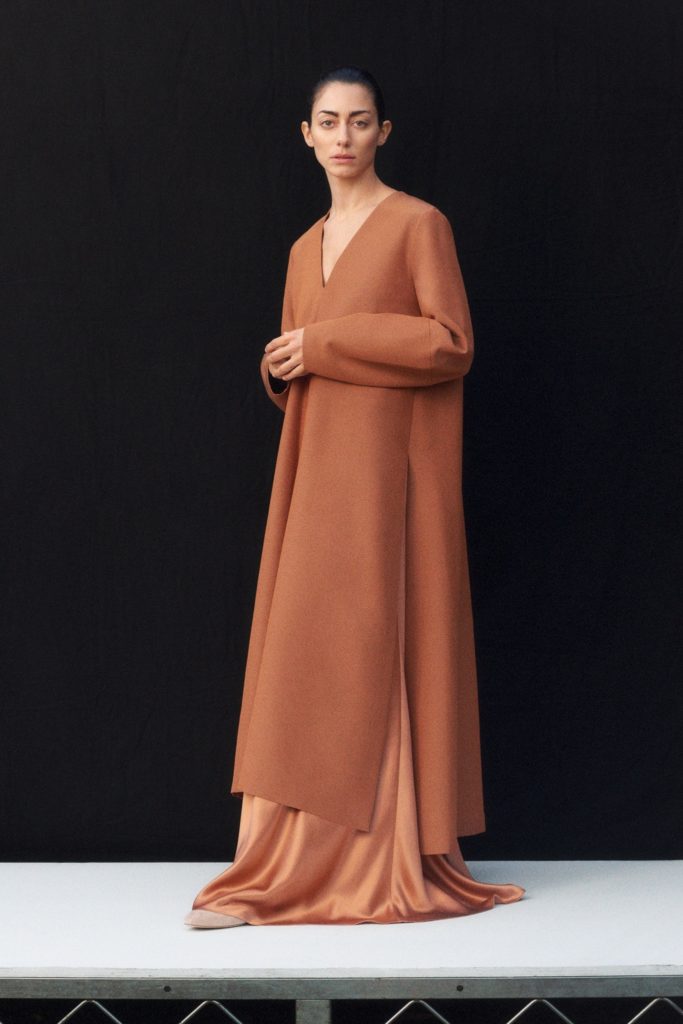 Sublime White
This next look from Co's pre-fall collection is another gem. The white dress feels timeless and wearable. Love the monochromatic styling with the shoes and the matching bag. It feels like a neat and tidy look for 2020, definitely on trend. Perhaps it's not realistic walking around with a big white scarf like that over one shoulder, but I think it's the cherry on the top in the outfit. It adds texture, it adds some action and it contrasts the shades of white. If you'll see someone dressed like this later this year, it'll probably be me! Lol!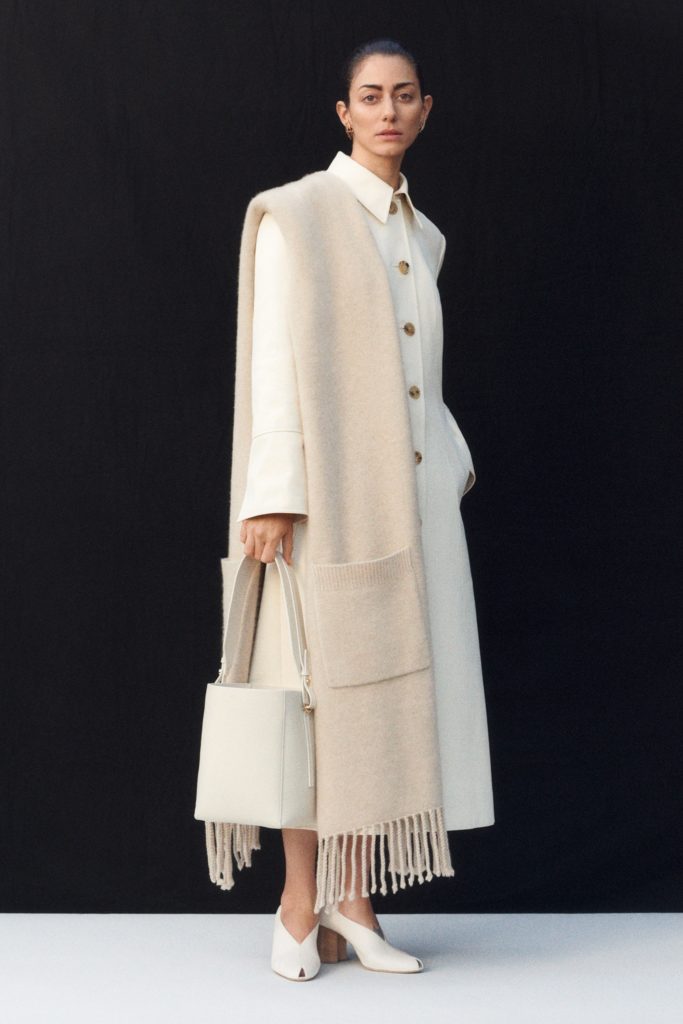 Wearable Green
This last highlight from Co is perhaps a bit too ordinary and kind of dull, but isn't it also as wearable as it gets? If you own a turtleneck (or any other top is fine too), a midi skirt and a pair of high boots – you're good to go with this look! I love the earthy match with the green skirt and the brown bag. The clean lines of the skirt and the turtleneck gives a more luxe vibe, which that golden colored earrings accentuates. If I were to look for an outfit that defines "sophisticated", this outfit would be it!

Folks! Do you have a favorite from Co pre-fall 2020? Let me know in the comments below! Xx