Folks! I feel like we haven't talked enough about the summer trends and how to style them specifically, so I thought I'd today talk about some of the summer trends 2017 and  how you can style them!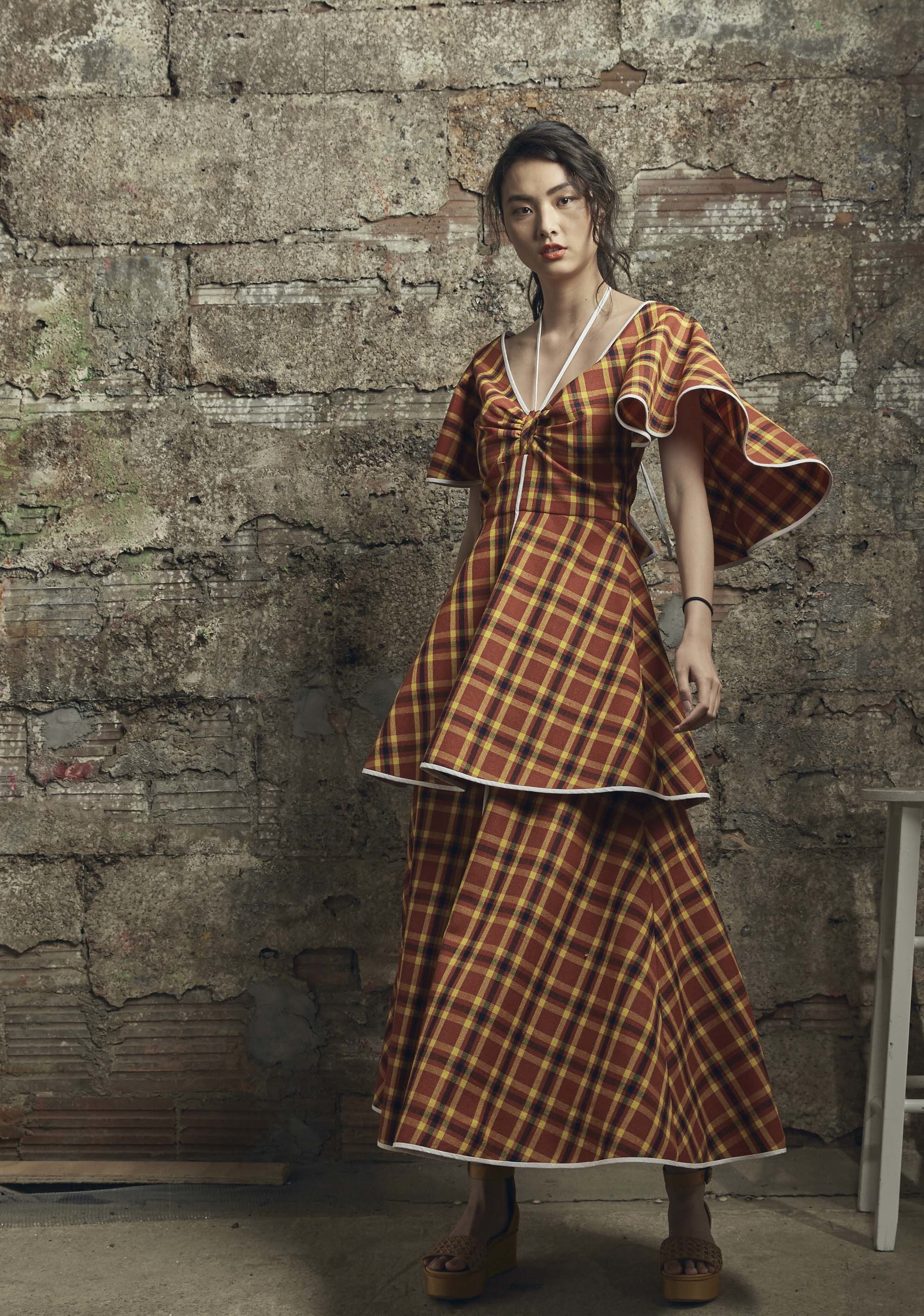 Courtsey of Rosie Assoulin (resort 2017)
Style Summer Trends 2017
Straw Accessories
So this trend is going big, if not already hitting the trend bar, and there are so many ways one can style this chic trend. As the texture of the straws is rather light and embraces a summer vibe; it's chic to contrast this one with heavier materials as well as clothes of summer. Tropical prints is a great summer and straw duo. (Faux) leather, suede and denim are all interesting things to match with. Gingham, denim and straw might be the ultimate version of the urban chic style of the old idea of the farmer fashion. Fashion finds inspiration anywhere huh?
Blush Pink
Oh my folks, I had the ultimate 'holy guacamole' experience the other day as I saw the most parisian chic lady working a pale blush pink and orange combo. It was fashion magic happening right in front of me. The pale blush pink were going towards a beige-y shade, but so fashionably matched with a bold orange. Blush pink works well with the fall colors too, something I touched in this post.
Statement Sleeves
The sleeves are still going strong folks and I'm rather excited about it. Keep the balance of the silhouette in order with some defined pants/skirts or match with an A-silhouette. This will either give the spotlight to the sleeves, or make the voluminous impression even bigger with a statement bottom piece. Keep the accessories on the lighter side if you don't want to go completely bold about it. Another thing to think about is that you might want to go for a minimal updo, to keep your hair away from all the things happening with the sleeves!
Distressed Denim
The edgy denim life is still happening which I think we're all pretty excited about. The trend is quite fitting as it balances the sweet touch of all the bows, gingham, lace and blush pink that's popular atm. And that's exactly how I think you should match the distressed denim, with sophisticated and easy going clothing pieces like blouses, off shoulder tops and statement sleeves!
Gingham
Gingham is a trend that I haven't talked that much about yet, but if you have Instagram and follow a fashion blogger or two, you've probably already noticed it. However, there are several ways to go on about the print. Try to match it with one of the colors the print consist of, this will enhance that color. Go for leather or denim to balance the soft vibe the print gives. Black and white gingham is a common combination so try to add colors that works well with b&w. Pink, red, green, yellow, orange and tan are all great examples of this!
Pointy Shoes
I mentioned the pointy shoes in the post on shoes summer 2017. The pointy shoes are mainly flats with a small kitten heel. They are rather neat in their style which makes them ultimate for pairing with more heavy and voluminous clothes. Try the pointy shoes with culottes, a pleated midi skirt or a maxi dress. They'll balance the silhouette in a nice and petite way.
Folks! How are you working the summer trends 2017? Write your best styling tips in the comments below! Xx