We're in constant awe of the life of haute couture. Handmade creations that are customized with the highest delicacy of fabric, materials and talent. But what is haute couture more precisely and why do we j'adore it?
What is Haute Couture
Haute couture is the highest form of fashion. The art form is protected by french law, and the couture houses are chosen by la Chambre Syndicale de Haute Couture. There are certain standards you have to meet to be a member. For instance you have to have at least 15 employees, the creations have to be custom-made, and every collection has to be presented in Paris. To make it more understandable, think of it like Mean Girls. The department is Regina George (but a nicer one) and she decides if you can sit with them, but you have to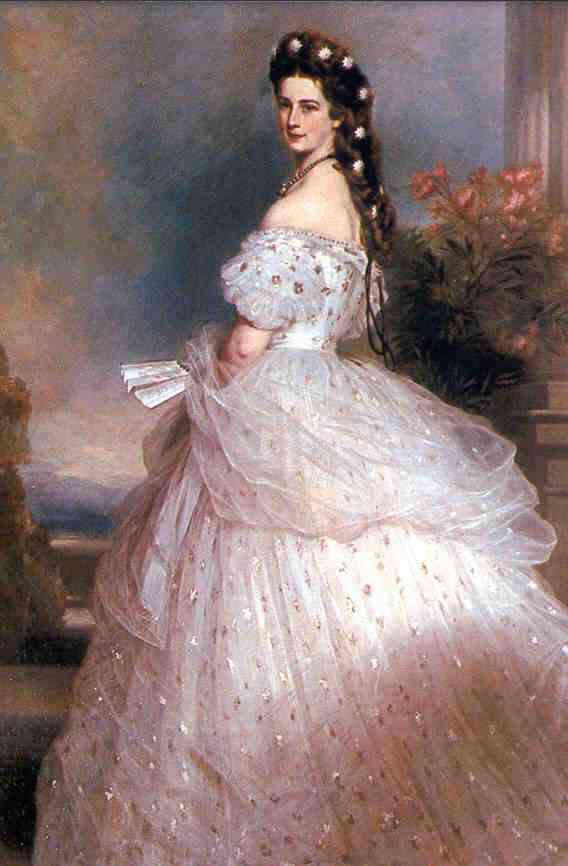 wear pink on Wednesdays if you're invited. Clear as that right?
History of Haute Couture
Haute couture was coined in the 19th century France. However its existence, as an established fashion matter, goes back to Rose Bertin (1747 – 1813). Bertin designed clothes for Marie Antoinette during the latter half of the 18th century. Weirdly enough though, it's the english designer Charles Worth (1825 – 1895),  who's considered to be its father. He gave the designers of couture a celebrity status and increased the popularity (see his 1865 creation for Empress Elisabeth of Austria to the right) Since Worth, haute couture became an established feature in the fashion world. Paul Poiret, Chanel, Schiapparelli, Balenciaga and Dior were some that followed the path.
Haute Couture Today
Couture posessed a major fashion status during the first half of the 20th century but lost in its popularity and influence due to the youth fashion that emerged in the 1960's. Couture became associated with old, luxurious and unreachable fashion that was centered to an elitistic clientele. With new innovations, clothes started to become mass-produced and the old status of couture didn't fill its  former function. Today the couture shows are still dominated by classic brands as Chanel, Dior and Valentino. Some younger fashion houses are contributing too, for instance; Ulyana Sergeenko, Elie Saab and Giambattista Valli.
The Future of Haute Couture
The couture days doesn't attract as much attention as the fashion weeks, the couture creations are still incredibly expensive, exclusive and remains the art form of fashion it's been the last centuries. As the younger generation like when things are free and cheap (aka high street shops), the future of couture remains unclear. What remains clear however, is that the shows, creations and dreams of couture are enjoyed by those who love the artsy sides of fashion. As long as that stays, the couture life will hopefully live on and serve us dreamy pieces of fashion art twice a year.
Folks, what are your thoughts on Haute Couture?