Folks! All of you who are visiting The Fashion Folks through the phone, our design's responsive function is not working at the moment. We're working on it and hopefully it'll be solved soon! Meanwhile, sorry for the inconvenience!
---
And the time is now, the day is here folks! It's the first day of one month of fashion weeks and we're definitely calling for this post to be our kick-off!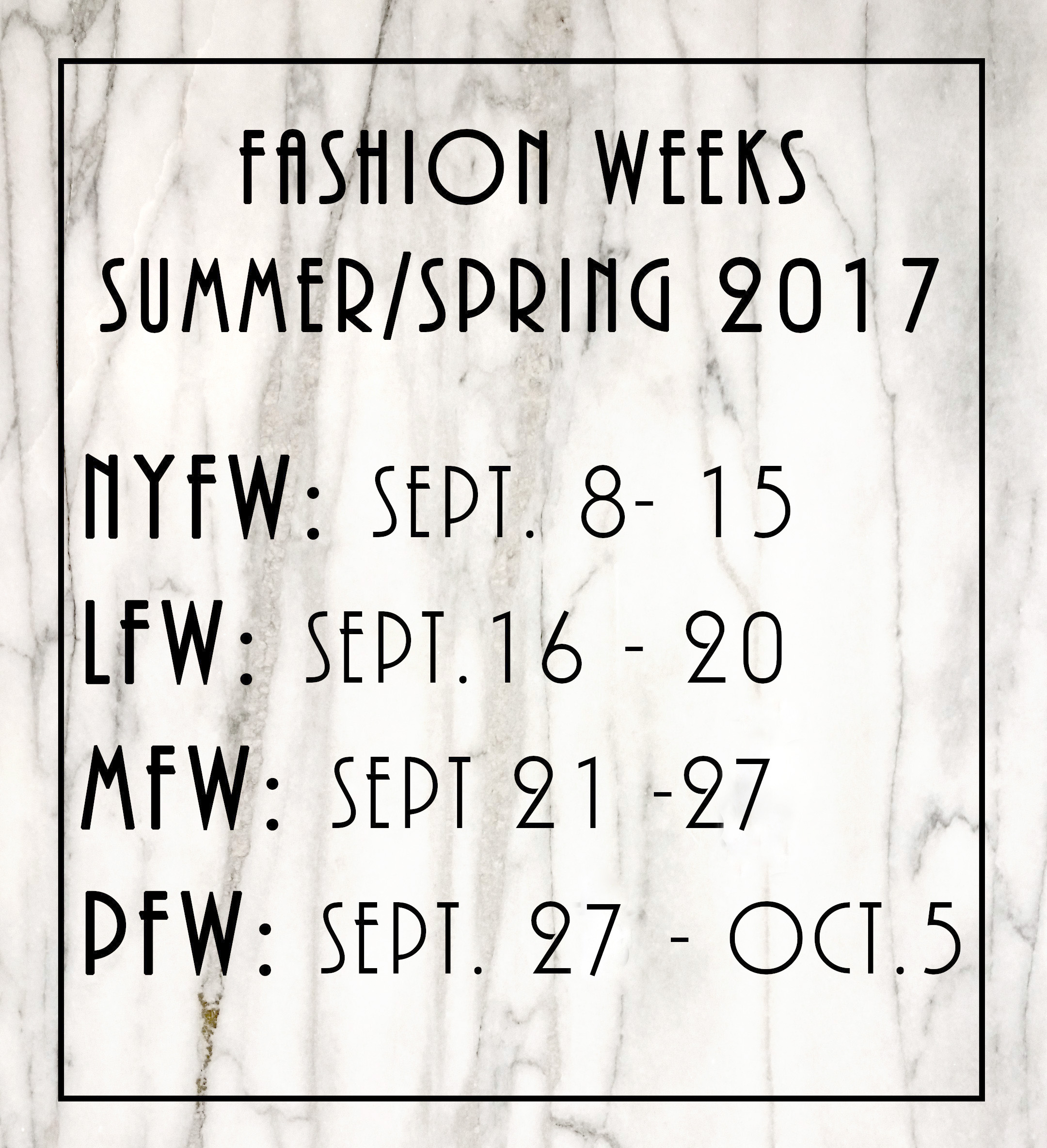 Catch up about the fashion weeks
If you're not in a fashion week mood yet, or just not in tune with the fashion life. You can catch up on our previous posts here:
– What are the fashion weeks?
– Everything you need to know about the fashion weeks 2016
– And as a bonus, even though Haute Couture won't be showing now: The story behind Haute Couture
The Fashion Folks x The Fashion Weeks
We'll leave it to next year to be able to cover the fashion weeks from location, this year has no time/resources for it (I'm crying too). But we'll do our best at giving you the best of the best from all four main fashion weeks. Reviews, general info, interviews, stories and just being all goofy about fashion and beauty trends. We also have posts saved for the fashion industry in general and some reflection on the fashion circle we're living in.
Some general notes
If you're feeling sick of trends, consumption, elitism and the centralized fashion world. Don't worry, we're not prompting you to buy designer clothes no one can afford (if you can, lucky you though). But in means of reviewing collections, talking about the industry and stay updated on trends we intend to talk about fashion in its positive and negative context. Fashion trends can feel distant from everyday life, but they're also fun to look at, be inspired by and know about. Same goes for beauty, a lot of the makeup  is not wearable, but they're nevertheless fun to be inspired by. And if you're still not one for the weeks, don't worry the rest of our posts (that is 4-5 a week) will still not be about the weeks. You'll be fine.
Folks! Happy fashion weeks!