You know how it is, you skip some precious beauty sleep in order to get your hair ready for the day. You wash it, dry it, fix it and perhaps do an hairdo. All of that only to walk outside and get your hair ruined by the wind, rain or whatever mood the fall weather is up to. And we know, getting a bad hair day day on a day you've prepped for a good hair day day (not being confusing at all here) really sucks. But we might have the solution for you. Folks? Here are our hairdos for fall.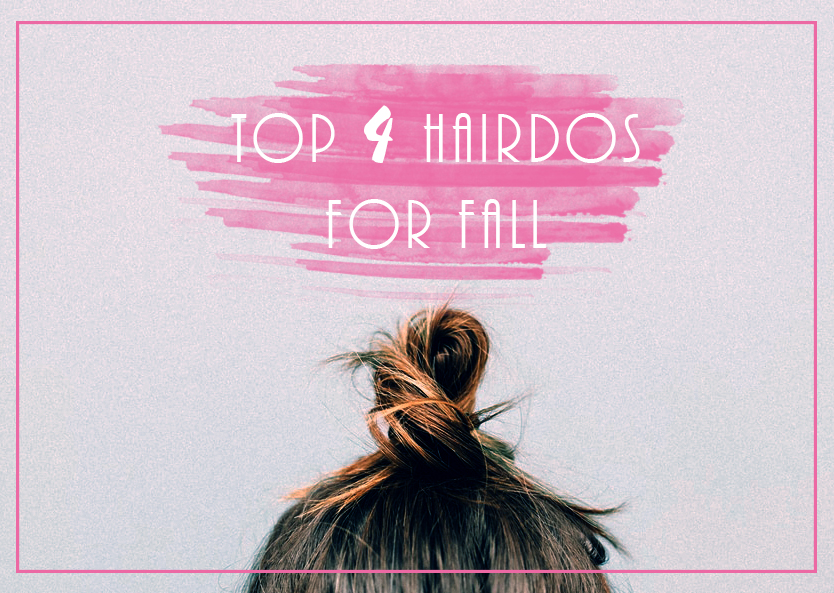 The basis of a perfect hairdo for fall
We know, we're not good at hairdos either. They often take time to do, and if we're down to it, we do prefer to be dressed rather than having our hair done. But the latter doesn't take away the fact that hairdos for fall is a great idea. It keeps your hair in place when it's windy, it keeps it out of the makeup and it's kind of a good contrast to all the layers fall comes with. So the demands we have is that it has to be:

1) Easy to make
2) Has to keep it in place
3) Have to, of course, look fashionable. 
Hairdos for fall
A bun is fun
Well, a bun is fun indeed. And it's quite simple, whether you're opting for perfection, a messy one or a donut bun you'll figure it out. The key to a perfect bun is to figure out the mood of your hair for the day (believe us, this is a thing) and see what you'll be able to work. Some days the messy buns just happens and other days the hair will cooperate and do a perfected one. We love it nevertheless, no more hair fuss!
Braids and more braids
Classic and fantastic. Braids gives the perfect boho feeling and is favorable to work for fall with its ability to work with a hat, and of course, keep the hair in place. This hairdo in specific feels favorable for fall weather too with its chill texture. We just love braids with cozy cardigans and outfits with too many layers! Braids for fall are a must!
Sleek ponytail
Let's just admit it, does a hairdo say more fierce than the one that is a sleek ponytail? It's just something so empowering with it. Perhaps due to its perfected core, it gives the vibe of someone who has it together. And what is fierce and powerful if not that? Enough with us rambling though, this hairdo is also favorable for fall as the hair is put in place, it takes no effort at all and gives a nice preppy balance to the often soft silhouettes of fall fashion. We adore this one!
Tucked in
Now this is might not an actual hairdo, but it's a working one. The tucked in hairdo became trendy a few seasons ago when the turtleneck made its big comeback. It was suddenly fashionable to let the hair stay inside the clothes. And it does kind of look chic and we like the idea of leaving the hair at nothing. It can be kind of annoying though with the hair close to the skin, but a small price to pay for a fashionable outcome!
Folks, these are our hairdos for fall. There are so many more out there, if you have any in specific you like to do, hit us in the comments!