Folks! The Fashion Folks will soon have a new design, that's why the website might look a little weird today, sorry about that. Hope you'll be able to read and enjoy as usual!
---
I've been talking quite a lot about fall fashion and its trends and styles these past weeks. I thought I'd pin it down for you though, to make it more concise and easier to catch up on. Here's how to hack the fall fashion 2017: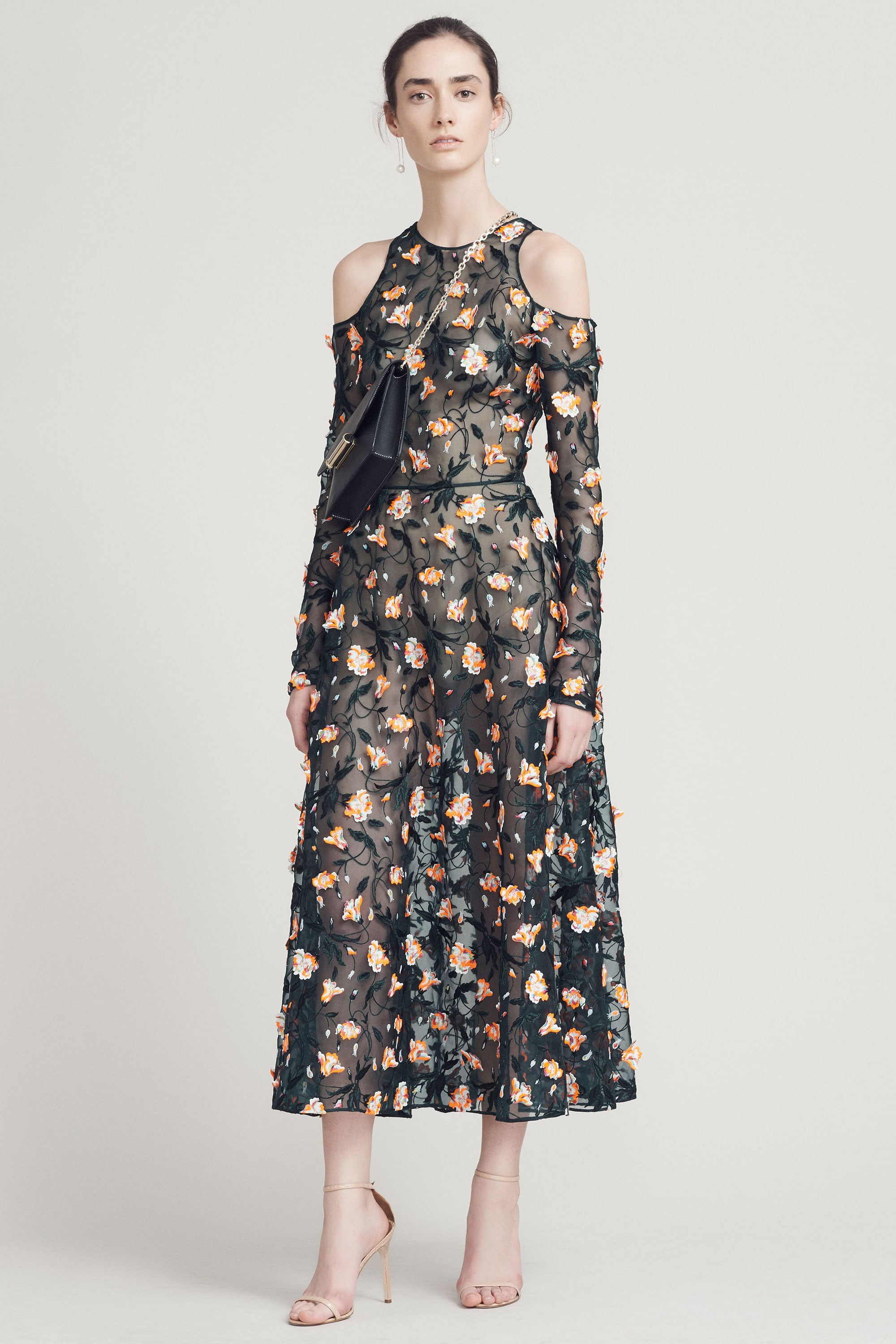 Courtsey of Jason Wu | Pre-Fall 2017
Fall Fashion 2017
Color #1: The trendiest color of the season is undoubtedly red. It's so popular that if it's only one color you want to embrace this fall, red is definitely your choice of color. Read the article here!
Clothing Piece #1: The next it-"jacket" is the oversized blazer, preferably in a check pattern. The style is definitely a reflection of the trendy 80s. We've done denim jackets, leather jackets and trench coats so about time for the blazers to go jacket style too. Catch the full trend alert here.
Trend Report: Read the full fashion report for fall here. All the trends that are happening this fall and what designers that brought the game too!
Clothing Piece #2: Another trendy piece is the oversized knitted sweater. Cozy, comfy and chic. Go for a red one to make the trend alert obvious or a neutral one in a fall color. Definitely not too late to go for a style with statement sleeves or ruffles. Keeping the trends alive! Catch the full post here.
Fall Wardrobe 2017: One thing you need to be able to pull off the trends is a good base. I wrote this post on the fall fashion wardrobe 2017 and what staples you need to when building the perfect fall closet. 
Trendy Details: Details is what makes an outfit, right? This fall is all about the baker boy hat, the pointy stiletto boots and the midi length style. Catch full post on the trendy details this fall here.
Style Ideas: I wrote an article in which I gave you 40 style ideas for fall 2017. Catch the article here to get some inspiration going!
Clothing Piece #4: The midi dress have been one of the most reliable trend items through the year and is ever so trendy for fall too. Go for a midi dress in a floral style or why not check this article to get some more ideas?
Color #2: If red is too strong for your liking, try the more modest orange. Orange is more warm and often matches even better with the other fall colors of mustard yellow, camel, grey and forest green to mention some. Need more orange? Read this article!
Folks! How are you embracing the fall fashion 2017? Are you going for the trendy items or staying safe with classics? Let's chat in the comments.