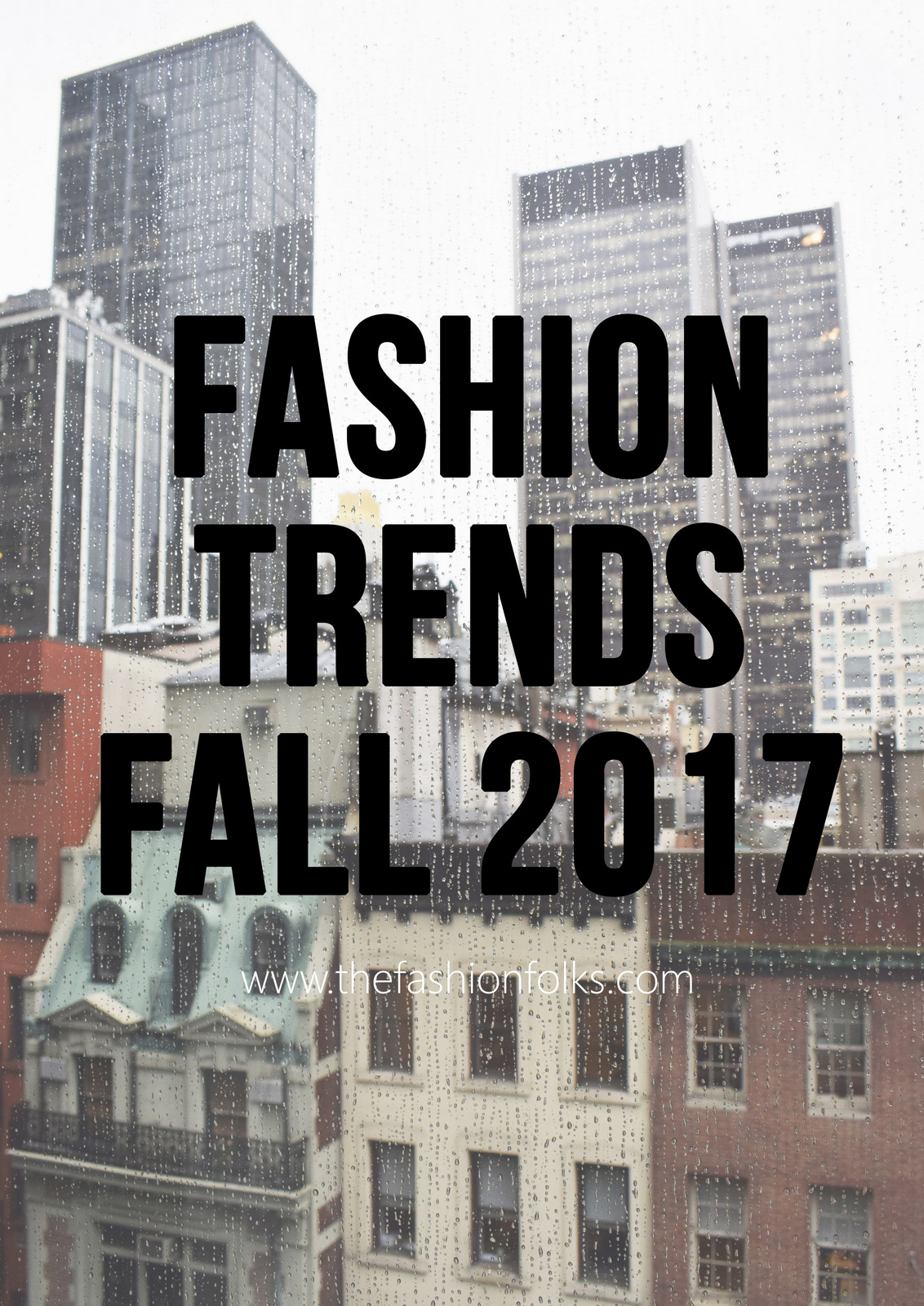 Photo by Chris Barbalis on Unsplash
Fall fashion is known, and beloved, for its layers of clothes, cozy materials and lazy style. Perhaps the FW17  is the most lazy, cozy and rosy fall yet. Or how about oversized silhouettes, furry materials and monochromatic looks in every other style there is? Whether you go for a minimalistic, over the top or 90s street style look you'll be able to be lazy in your choice and still tick off the fashion trends. A word of summary to sum up the experience of FW17: recognition! Let's get into the details, shall we? Here is the ultimate guide to the fashion trends fall 2017:
Fashion Trends Fall 2017
Plaids and patterns
If summer and floral prints in combination is a recurring fact of life, so is plaid patterns for fall. Every year the old, dusty and historic patterns return as the temperature gets colder. Always popping up with small twists and tweaks and in a trendy context to keep them modern and up to date. The FW17 seasons sees a mix of  different plaids in the shape of popular silhouettes and clothing pieces. The glen plaid is frequent in office wear, being done as blazers, coats and cigarette pants. The houndstooth plaid pattern is still around and you can always count on check plaid for shearling jackets and scarves. Several designers worked the different plaids with Balenciaga, Jason Wu, Stella McCartney, Chloé and Tory Burch only being some to mention.
Oversized Silhouettes
Remember the explosion of the 1980s fashion for SS17? The decade of style is going strong this fall too, mainly notable in the silhouette. The oversized, bulky, jackets and coats are a fact for fall. No matter material, color, style or length of the piece a lot of designers choose the voluminous side. Prada, Valentino, Saint Laurent, Proenza Schouler and Balenciaga were some to show the oversized silhouette. A lot of shearling jackets, classic coats, capes and trenchcoats were done in the style. Not to forget the blazer jackets with shoulder pads in a modern style! You'll be sure to hit the trendy side of life when dressing warm and voluminous!

Monochromatic Looks
The monochromatic style might be the it-look of fall 2017. Divided into three separate categories says something about the status!
Monochromatic colors – Red is undoubtedly the hottest color of the season, burning in popularity (pun intended). Fendi, Givenchy, Max Mara, Armani, Oscar De La Renta are only some designers to go for an all red top to toe look. The red in center is leaning towards blood red, but still keeping a bright touch with some orange tones. Other monochromatic looks done in one color includes yellow, pink and orange! A rather colorful fall that is!
Monochromatic materials – There are two materials that are the cornerstones of the texture side of fashion, that is denim and leather. Denim on denim have grown in popularity the last year and is going strong this fall too. Calvin Klein, Dior and Public School are some brands that have embraced the Canadian tuxedo with a trendy touch. The leather life got full recognition by Proenza Schouler, Céline, Bottega Veneta and Jil Sander, with the classic black leather being in focus. Midi long leather jackets were quite frequent but also a jacket and pants combo.
Monochromatic prints – The plaid, talked about above, was done oftenly top to toe as jacket or a pantsuit set. Off-White and Stella McCartney are two how went full on plaid. Another popular print to go full on with are the classic florals. A statement maxi dress or a set with matching top and pants were done by several designers. Vivienne Westwood went floral with floral, so did Coach 1941 and Naeem Khan! Polka dots have also been popping up this season!
Office wear
If you take plaid patterns, combine them with popular fall clothes as turtlenecks and blazer jackets, add a trendy touch of the 1980s – the office wear fashion is where you land. Blazers, pantsuits, coats, turtlenecks, trench coats done in fall colors of camel, navy blue, burgundy and prints of plaid. Often with the oversized twist from the 1980s, reminiscent of the fashion of the aristocratic British countryside during the decade. Layers, strict lines and defined shoulders. Stella McCartney, Céline, Jil Sander and Ports 1961 all went for the office wear look, some more classic and others more statement. Alexander Wang went for a more modern look whilst Ellery played with a trendy 1980s context.
Dark Florals
Dark florals for fall? Groundbreaking! The fashion world's love story with the floral prints is a never ending one. The designers and creators are constantly twisting with details, colors and styles of flowers to make them feel new, trendy and suitable for the current season. This year, the dark colors and mix of florals, and other elements of greenery, are in focus. Delpozo worked the look, so did Vivienne Westwood, Gucci and Temperley London. If contrasting colors in the darker color scale aren't used, the florals comes with  a rather melancholic and sleepy mood with faded pastels and shapes. All for the dark romanticism of fall!
Midi lengths
Hello old friend is probably what every other fashionista is thinking about the midi length trend still going trendy FW17. The length of style has been in style for quite some time now but is ever so welcome when keeping the legs warm, avoiding awkward windy fashion situations and being a fun element to play with layers. The midi length is popularly done for jackets, but also skirts and dresses. The Row, Fendi, Carolina Herrera and Lanvin are some, amongst many designers, that are showing how the midi style should be done. The length suits the oversized silhouette of the 1980s as well as the fall friendly clothing piece coats!  
Folks! What are you going to wear from the fashion trends fall 2017? Are you going oversized, office style, midi length? Let's chat in the comments! And oh, note THIS: Did I mention stripes once? NOPE, the fashion world has unconsciously decided to skip them this year (or something). But they are basic, so feel free to use them though! Just liked to point out that we apparently do survive without them too!