The trend train for fall 2017 continues today with a guide on the beauty trends fall 2017.  Catch the fashion guide on the trends fall 2017 here and the men's fashion trends fall 2017 here. Other than that, we can expect a fall of beauty with some natural vibes but also a glowing 1980s look. Here are the beauty trends fall 2017: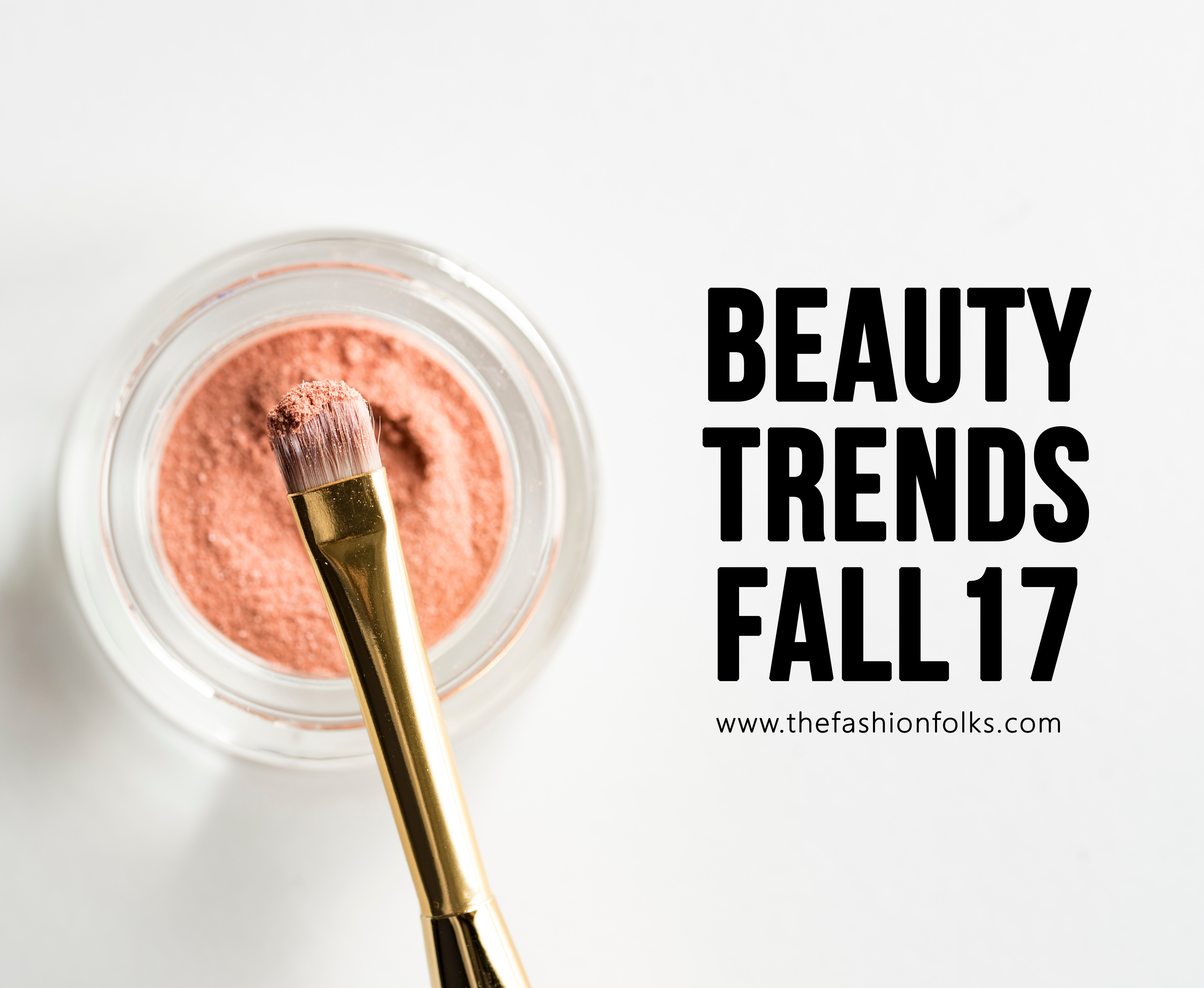 Photo by Joanna Kosinska on Unsplash
Beauty Trends Fall 2017
Perfect Skin
Having perfect skin is something we all want, kind of. This season you might want to be extra specific with your skincare routine as it's trendy with perfect skin too. Dior, Prada and Michael Kors are some designers that worked flawless skin! Don't fret though if you don't have perfect skin naturally, fake it til you make it is ever as true for the beauty world. Focus on a good makeup base with primer, foundation, concealer, some contouring, blush, perhaps bronzer, definitely a highlighter and some setting spray. Yeah, perfect skin can also be anything but natural!
Shiny & Fresh
Remember how oily hair was quite the trend for years? Just leave it as it is, even better if it looked a bit greasy. Well those days are over. The beauty world has decided to join the rational state of mind by washing the hair. Making it shiny and fresh you know? Stella McCartney, Coach and Isabel Marant are some designers, amongst many, that added a natural shine to the hair and embraced the natural look. Way to go!
Colorful Eyes
Don't be shy to play with the colorful palettes to light up this fall. Not the safe playing ones that are trending, but those awkward statement colors of neon and pastel you usually might shy away from. Those crazy shades are to be mixed and blended to create a colorful look. Oscar De La Renta, House of Holland and Maison Margiela all went for the statement eyes. Especially De La Renta worked the fairy tale look with pink and purple in combo. Winter magic that is!
Frame The Eyes
If you're a fan of eyeliner, this fall/winter season might be your peak season. For the upcoming months the eyes should be framed with eyeliner, no matter black and basic or colorful statement. Take some inspiration from Mulberry or Versus Versace. A fun tip is to change your regular eyeliner to one of color. Perhaps fall colors to keep the intensity alive but yet add something else?
Statement Lip
Let's make this clear; statement lips are always trending. A natural makeup look with a statement lip can never go wrong. Public School, Giambattista Valli and Jil Stuart were some designers that were fully aware of this! The best part about this trend is that you can do the lips in whatever statement color you prefer. Go nude, neon or classic. Whatever suits you!
Folks! Which one of these beauty trends fall 2017 is your favorite? Are you going for that perfect skin or are you hitting the home run with the statement lips? Let's chat in the comments!