Folks, there's no day like today to get things started. We  mean, yesterday is gone and tomorrow is not here yet, so why not do it today? So today, or this week in general, we dare you to go fashion bold! Frankly speaking, we dare you to exceed the lines of your comfort zone and elevate your fashion game.
How to go on about it
To go bolder than your average fashion is something that is highly individual, what's normal to one can feel bold and insane (though chic) to another. So we can only give you some suggestions that people normally have a hard time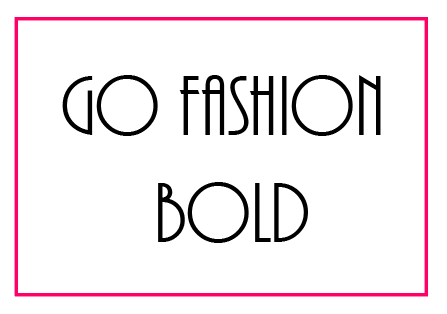 getting around.
Silhouette.

For starters, dare to play with your silhouette. Highlight your waist, show your legs or go fashion with an off shoulder top. Playing with the silhouette can definitely be a strong detail in a plain outfit.
Play with colors.

Don't match your colors with black or white. Try to match them with each other instead. How about beige and army green? Or why not go pink and red? Or blue and orange? It's summer and we're pretty sure you owe it to the season to go all bonkers with the colors!
Patterns.

We know that patterns are not for everyone, but we also know that there's a pattern out there that fits someone.  If you're already out and about with the patterns. Pair your pattern with another pattern. Check out tips on how to here!
What to think about
Going bold is about daring it. Dare to make a statement of fashion and dare to steal some of the spotlight. Also, don't think about it too much, fashion is not words, fashion is physical; materials, clothes.  The only way to wing it is kind of just to do it. And believe it or not but nine out of ten times are you the only one that cares or is noticing what you're wearing! Pssst, checkout fashionista Chiara Ferragni's instagram for some inspo!