Believe it or not, but summer is approaching! With every new season, there's an opportunity to make yourself ready. For summer, it's a great idea to treat yourself to a pamper session. Scrub away your dull winter skin and welcome that summer glow! Here's how to prep yourself for a glowing skin summer 2020: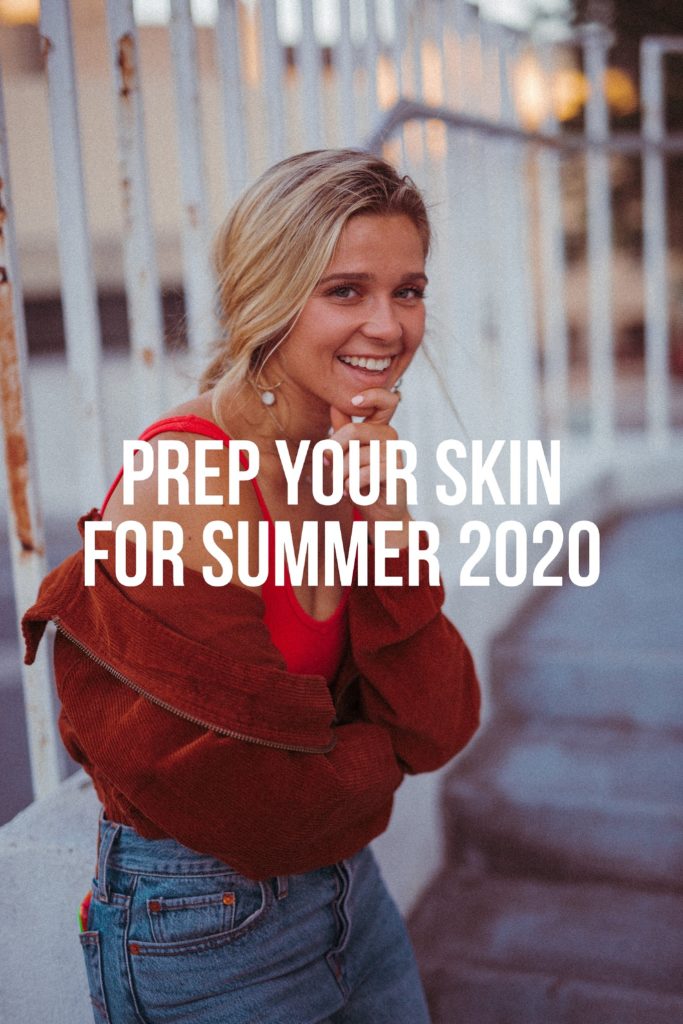 Glowing Skin Summer 2020
1. Scrub Your Skin
The first thing to do is to scrub your skin, both face and body! For the body you can easily do your own, check out these recipes. You can also buy a ready made scrub or go for a chemical peel instead. Just beware that chemical peels can make your skin more sun sensitive. So apply at night and avoid direct sunlight for a few days. Also protect your skin with a high SPF. If this sounds too complicared, scrub your face gently with a facial brush regularly instead.
2. Moisturize It
If you're a fan of shaving (or other ways of hair removal), it's a good idea to shave your skin after you've scrubbed it. If not, it's time to moisturize the skin! There's a never ending debate on what moisturizer is the best, but it's honestly quite individual, so find one that works for you. If your skin is oily, go for a moisturizer for oily skin. If you're skin is really dry, choose a moisturizing cream for extra dry skin and so on. If you like to look a little tanned, but you don't wanna spend time in the sun, choose a moisturizer that's self-tanning. Gradual self-tanners gives a pretty subtle result! If you want to go full tanned, choose a self-tanning moisturizer that's more definite. But lotions that are gradually giving you a tanned skin is quite the everyday life hack!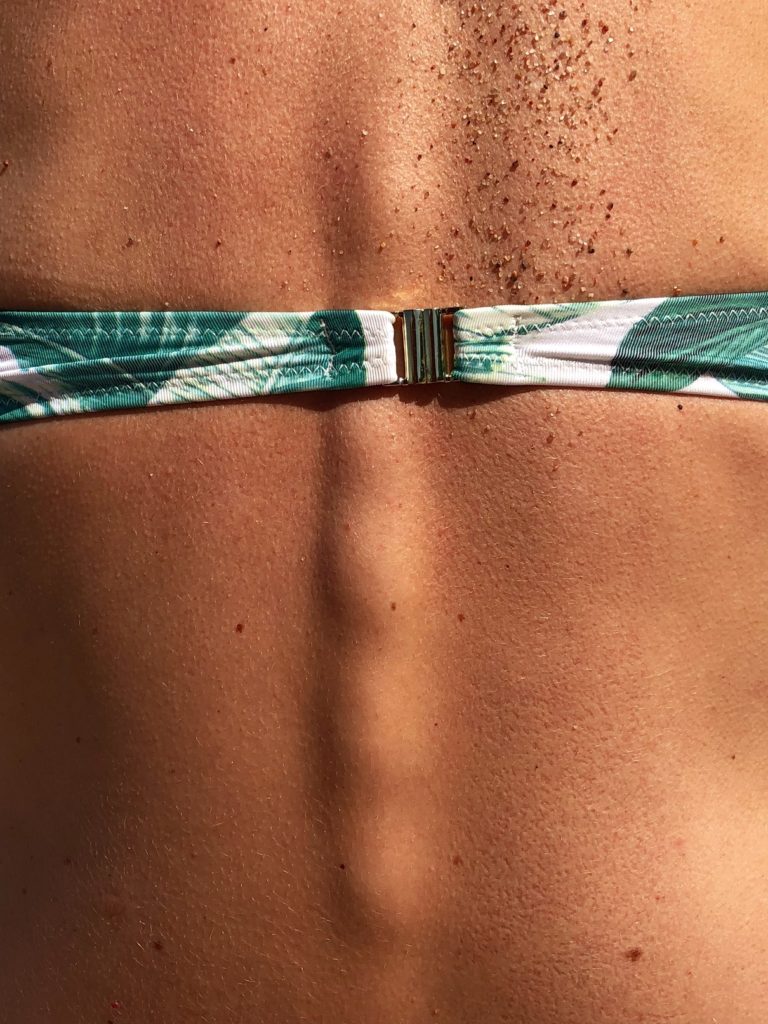 3. Protect It
After you've moisturized your skin, it's time for some SPF! As written above though, don't spend time in the sun after a strong chemical peel! Wearing SPF is crucial during summer time if you're living in a place with lots of sun. It will prevent premature aging and protect your skin from harmful UV-light. Don't forget to apply SPF on your neck and your hands too! If you're gonna wear jeans, you obviously won't need a SPF, but if it's a warm and sunnyday and you were a playsuit – cover that skin in SPF! Don't forget to re-apply throughout the day. And also, don't spend too much time in direct sunlight!  
When it comes to SPF for the face, they tend to be quite sticky and give a sweaty look. This can be solved with an SPF that has a mattifying effect. You can also go for a powder SPF, which gives a more matte look. Remember though that the SPF in your day cream might be too low, so don't feel safe only because it has 15 SPF or so. Reach at least for 30 if you're gonna spend a lot of time in the sun! 
4. Create A Routine
The last thing you can do in order to prep your skin for summer is to maintain a routine. Make it a part of your routine to scrub your skin once per week, moisturize it a lot and apply SPF every sunny day! This might sound like extra work, which it arguably is, but if you take 5 minutes extra every time you shower, you're good to go! Do the peeling in the shower, add a lotion after and apply SPF before heading out. Drink water, eat well, stay in the shadow and your skin will definitely glow this summer! 
Folks! How do you prep your skin for summer 2020? Let me know in the comments below! Xx