Aren't we all in need of some more glam these days? Fall fashion has a tendency to become dull with countless of layers, basic colors and way too much knitwear. There are luckily some ways one can make fall fashion more glam and full of life. Here's how to glam up fall 2021: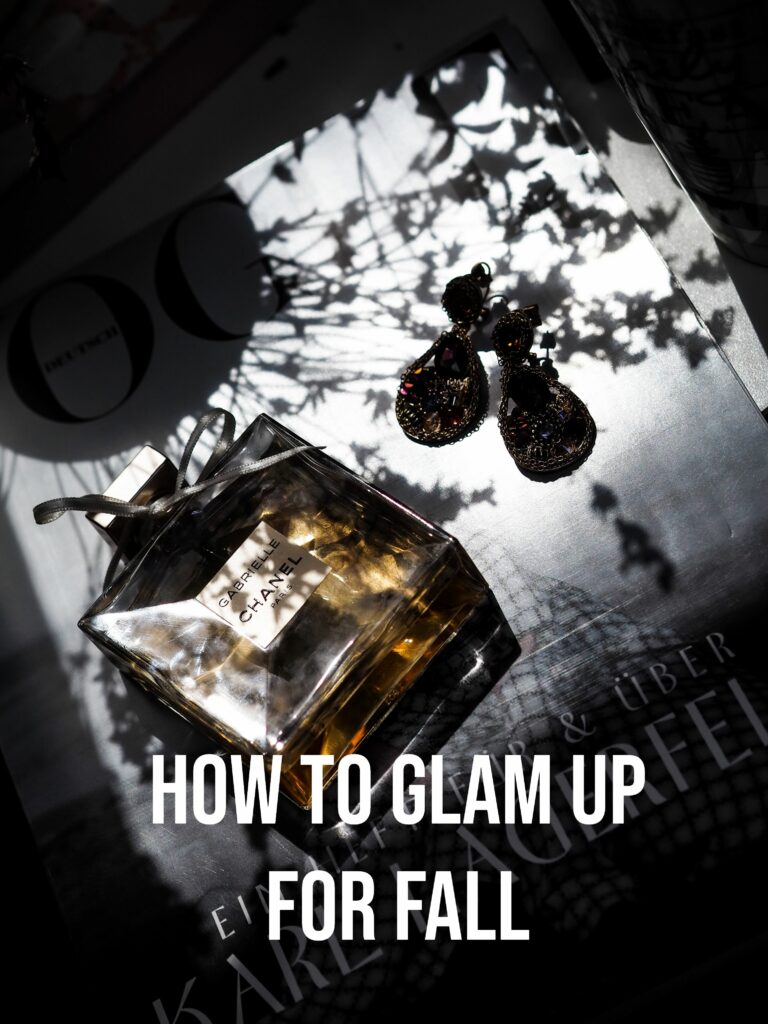 Glam Up Fall 2021
With Metallics
One easy way to make fall fashion more glam is to add metallics. Doesn't really matter if it's metallic boots, a metallic nail polish or a scarf – the metallics are a safe bet to make something more glam. You could also add a belt in a metallic shade, and let it contrast your pants/dress/whatever you're wearing. I think that a metallic nail polish is a great way to start though, you'll have that edge and the glam all in once.
With Jewellery
And of course, what would a glam outfit be without the jewellery? Glam jewellery will definitely add that luxe touch to your outfit. I suggest going for statement earrings with your cardigan/sweater, for a fun and contrasting look. You could also work some layered necklaces with your basic t-shirt. Rings and bracelets are also superb if you want to make your outfit more glam, but not interfere with your clothes. 
With Sequins
I think sequins can definitely be fun and wearable with a fall fashion. Sequins are actually superb with more fall fabrics such as denim, leather and sequins. If you own a sequin skirt, you must pair it with a knitted sweater for a fun effect. A sequin blazer with a simple t-shirt and a pair of jeans also sounds like a good idea. More sequins, more fun. 
Folks! How do you glam upp fall 2021? Let's chat in the comments below! Xx