Even though the summers, to many, are all about socializing, dinners, parties and hanging out with friends, the sunny season doesn't bring the most glam fashion. Typical summer clothes are often flowy, lightweight, bright colors and cute prints. In other words, perfect clothes for daywear, days on the beach and days in the sun. So how does one glam up the summer style? Perhaps with some embellishment, sequins, chic texture etc? Yup! Here are some ideas on how to glam up your summer style.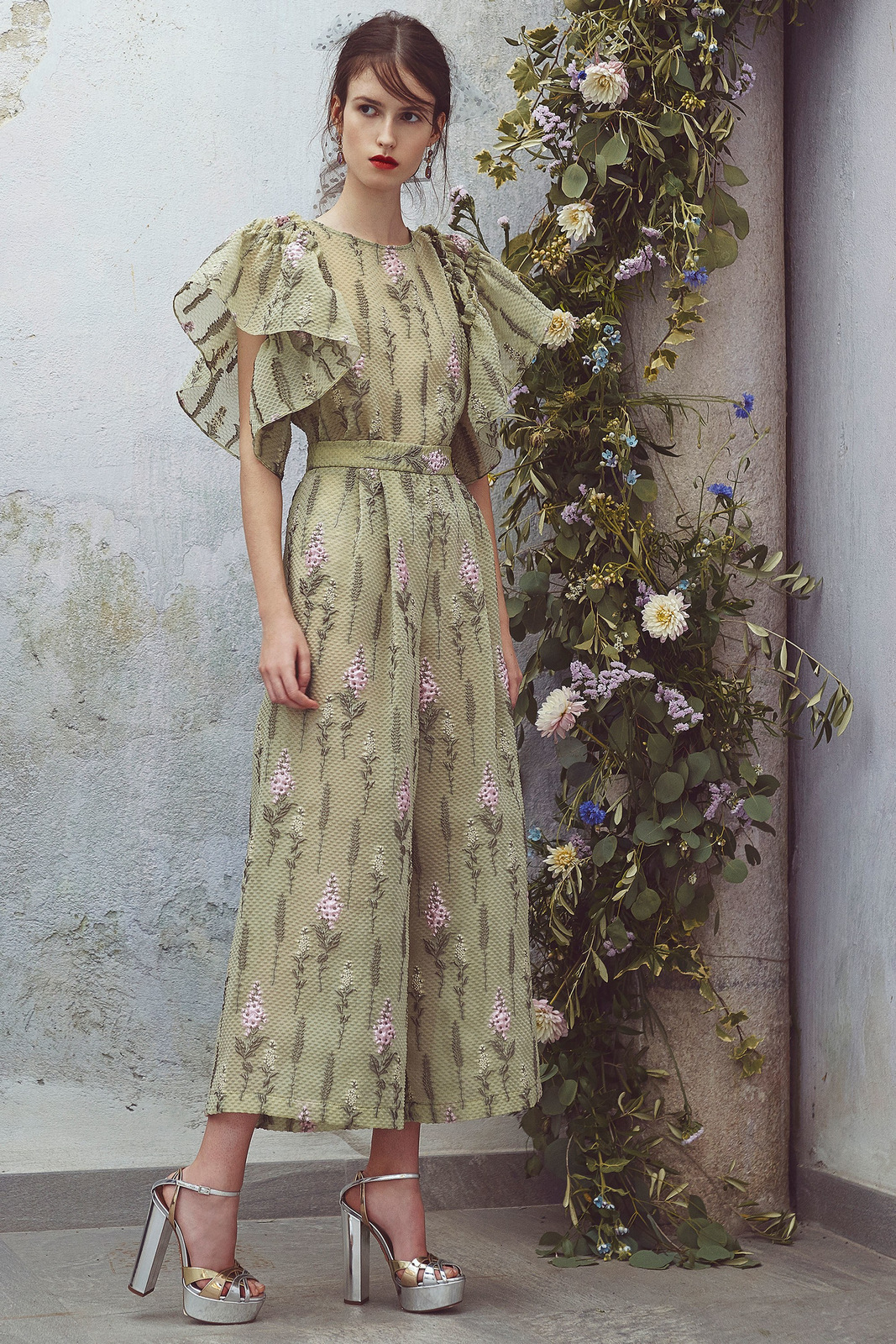 Courtsey of Luisa Beccaria (resort 2018)
Wear Embellished Pieces
Some of my best clothing pieces in my wardrobe are embellished. Not crazily embellished but some decoration here and there that adds the glam. I always turn to these pieces when I want to level up my outfit as the decoration creates a more proper and elegant impression. So go for your embellished pieces when going summer glam. It can be something simple as pearls on denim or more elegant piece like a shirt with an embellished collar!
Go For Sequin Pieces
Sequins might be one of the best go to looks whenever one wants to go glam. The material literally reflects lights which is a key ingredient for party, right? A sequin blazer is a simple piece to layer with your LBD. A scarf with sequins is another great summer alternative. Sequins, or the similar glitter, is also favorable to do as other accessories. For instance; bags, hats, shoes and even socks. See if your favorite accessory comes with some chic sequins! A sequin clutch will always, always, have your back if you need a quick spot of glam, especially to any given dress!
Wear Chic Jewelries
Jewelries are another way of adding the elegant feeling. I prefer them statement sized as they make the most noise and elevates the fashion level. Glam oversized earrings or a statement necklace will definitely have you covered. You can also go for rings, favorably ones with colorful details, to add some life! If you have a go-to LBD you can easily add your earrings or statement necklace without getting too specific about the details.
Add Some Structure
As talked about earlier, summer clothes have a tendency to be quite bohemian with flowy styles and a lot of cute and preppy colors. The glam style is often more structured which makes defined blazers, pants or tops perfect to add to the flowy looks. Try a structured blazer to your flowy maxi dress or go for cigarette pants to your statement sleeve off shoulder ruffle top (lol, you know the drill).
Go Full Makeup
Makeup is perhaps used whenever and wherever, but is definitely connected to a glam night out. That's why a full makeup look adds the elegant vibes. Go for a smokey eye, a bronzy look or a gorgeous lipstick. That will add the glam touch to your laidback summer style. Even better if you add a glowing highlighter or eyeshadow with some glitter. It's fashion!
Add The Heels
And last but not least, the heels are also of importance when going glam. Perhaps not the defining factor, but shoes that are associated with glam and going out. A pair of heels will add an elegant touch and balance the casual style of the clothing piece. Just see how they styled the jumpsuit in Luisa Beccaria's resort collection 2018. Adding a pair of metallic heels? Genius contrast! Have to say though that I don't think that the exact style of heels are ultimate for the look,  but they pass, don't they?!
Folks! Which one of these tips do you do when adding glam to your summer style? Drop a comment below and let me know!