Okey! I've been talking a lot about how to go more glam this fall. I suppose it's a reaction to all things loungewear that are immensely popular right now. Like yes, the pandemic is still ongoing, and we still need to be careful. But! Do we still need to live in loungewear 24/7? Nope, I don't think so. And especially for the holidays this year, there's a perfect opportunity to embrace a more glam style. Here are some glam outfit ideas December 2021: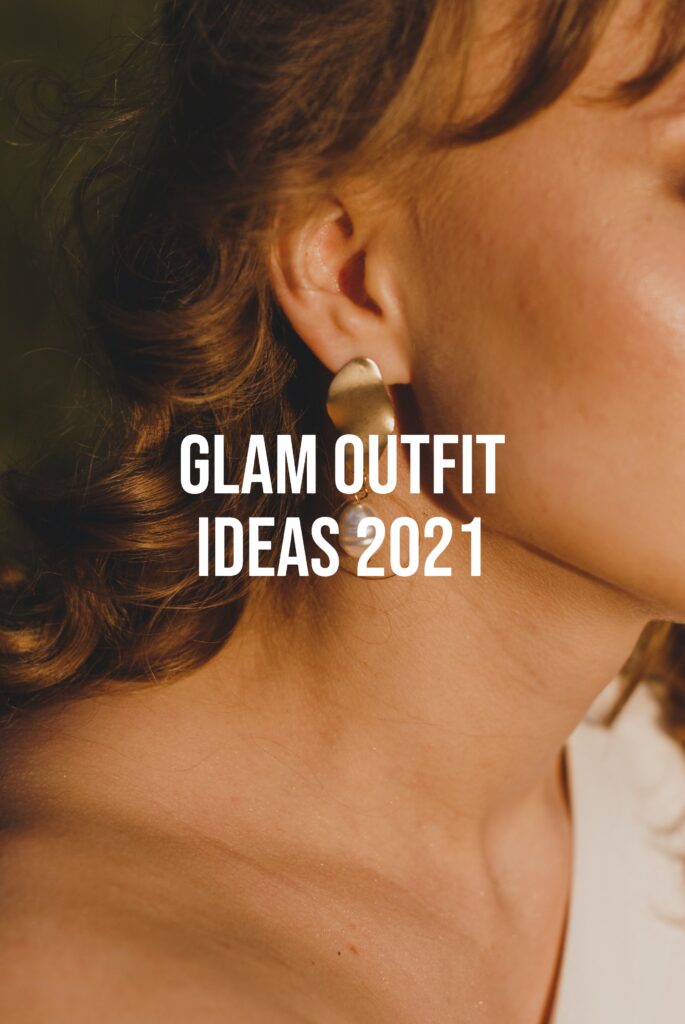 Outfit Ideas December 2021
Beige with Gold
Beige is always a color to rely on, but has exploded in popularity in the past seasons. I think this color is genius to use as the first color and add gold as the highlighting color. It can of course be a gold clothing piece, but just something so simple as gold jewellery will take you a long way. A beige dress with some gold earrings sounds like a simple start to me. Some gold nail polish to a beige knitted sweater also sounds lovely.
Casual Sequins
I know sequins are not the trendiest thing right now, but who gives a fudge when they're fun? Sequins can be done in the best casual chic way if you pair them with simple elements such as a basic t-shirt, a pair of jeans or a knitted sweater. So even if you think that your sequin clothing pieces are too glam, you can make them casual by going for basic clothes and styling tricks. Also remember to go for casual shoes such as sneakers or boots if you really want it to be more casual.
Add a Scarf
I also like the idea of adding a scarf to your outfit! I'm not talking about a chunky blanket scarf, but a more petite scarf in silk or any other fancy materials. Especially favorable if it's patterned or in a glam color. Tie the scarf around your neck, around your hips or attach it to your bag. It's just a splash of color/pattern and adds a nice energy to the outfit.
Folks! What are your best outfit ideas December 2021? How do you add glam to your outfits? Let me know in the comments below! Xx