I did an appreciated post on this subject a few months ago, talking about the styling aspects to think about before heading out. As fall is quite different weather-wise, there's a subtle difference in what to think about before giving that final "OK" to your outfit. Here is how to go for a foolproof fall outfit: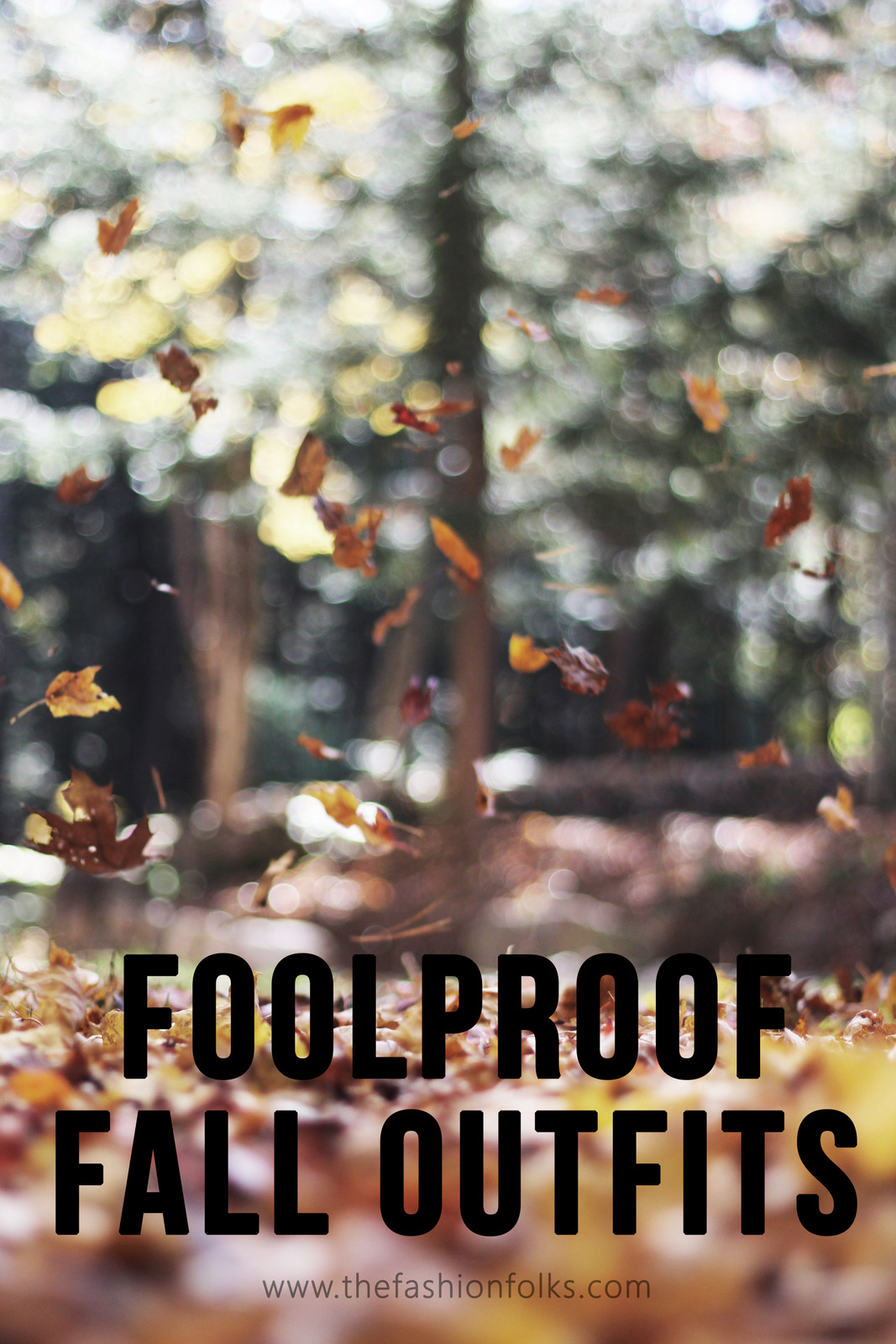 Photo by Autumn Mott on Unsplash
Foolproof Fall Outfit
Is It Weather Friendly?
I mean, fall weather in all its glory but perhaps better appreciated when inside and not a Monday morning waiting for the bus to work? Rain, windy days and cold temperatures requires some effort when getting dressed in the morning. The last thing I do before heading out is double-checking that my outfit will last the day and keep me warm and dry. If it's gonna rain all day, perhaps an umbrella is not enough but going for the raincoat instead? A cold day requires at least some layers and an extra blanket scarf if you ask me. Check the weather app once or twice, look outside the window and be prepared for the worst. That way you won't start the day by getting cold or unwillingly embrace the rain on your way home.
Am I Warm Enough?
More specifically, staying warm is kind of what it all is about. Nothing like having to be outdoors an entire day and being cold, right? So make sure that you have the layers going and the right sort of layers going. I love to add a tank top under my blouses or long sleeved tops under my sweaters. It's about hiding clothing pieces that won't change the appearance of the outfit, yet make the difference whether you'll stay warm or cold. A genius trick is to have a warm, but thin, jacket under your coat. It should be anonymous and neutral in its style so it won't change the outfit. Though cleverly enough, you can hide uneven hemlines with a big scarf and by doing so get another level of layers. And hey, let's make it clear that if you have to choose between staying warm and looking fashionable, you're obviously going to head for the fashionable life. Okey? Okey!
Will My Hair/Makeup Last?
By definition an outfit should include hair and makeup too, or at least an outfit look. That's why you should include asking if your hair/makeup will be fine too. I did a post on how to hack bad hair days here, which is pretty brainy to use in this situation. Especially going for the hats or beanies will help whenever "fighting" the weather. Regarding your makeup, or should I say beauty, go for waterproof if you live in an area where it's that rainy. Don't forget to bring your lip balm or hand cream to stay hydrated during the day. If you're working the lipstick shades, you should of course bring  the lipstick or matching lip liner to keep it good during the day.
Is It Fashion or Function?
As mentioned briefly, I know it's tempting to choose fashion over function (what are heels about if not that). But if there's one season (or two) where you should go for the functional life (if you "can't" get both), fall (and winter) is definitely it. Perhaps your suede leather boots with high heels are a better match to your outfit but your comfy and warm Chelsea boots are more functional? The Chelsea boots are obviously what is required! Same goes for any coat, jacket or dress or whatever clothing piece that's too cold for the day – don't pick them! It's easier to add a statement necklace to your sweater rather than going for the lace dress and trying to balance it with layers without losing its style. Go for function and then add fashion!
Do I Have Backups?
Something I learned from an early age was to always have some backup clothes. If you know you're going to be outdoors in the cold, bring an extra sweater in your bag. If you're going to be out in the forest, bring a pair of extra socks. Even though you might not want to use your gloves on the way to work, bring an extra pair if the temperature is down. Always have an umbrella laying around if you know it's going to rain a lot that week. Perhaps have a bag of clothes at your office or school so you have something to change too if the weather hits you right with the Monday blues. Think function and then add the backups!
I do realize that this post sounds like a do or die for fall and that the season is barely bearable (have to intensify these tips for winter, lol). That's not what it's about, just some specific tips and ideas on how to go foolproof fall outfit. Fall is the best season out there when embraced in the right clothes! Right?! Xx