Although I think florals are always a great choice of fashion, there's no denying that summer and spring are the most classic seasons for florals. As we're entering the period where we mix summer and fall fashion, I do think that it's the moment to practice wearing florals for fall!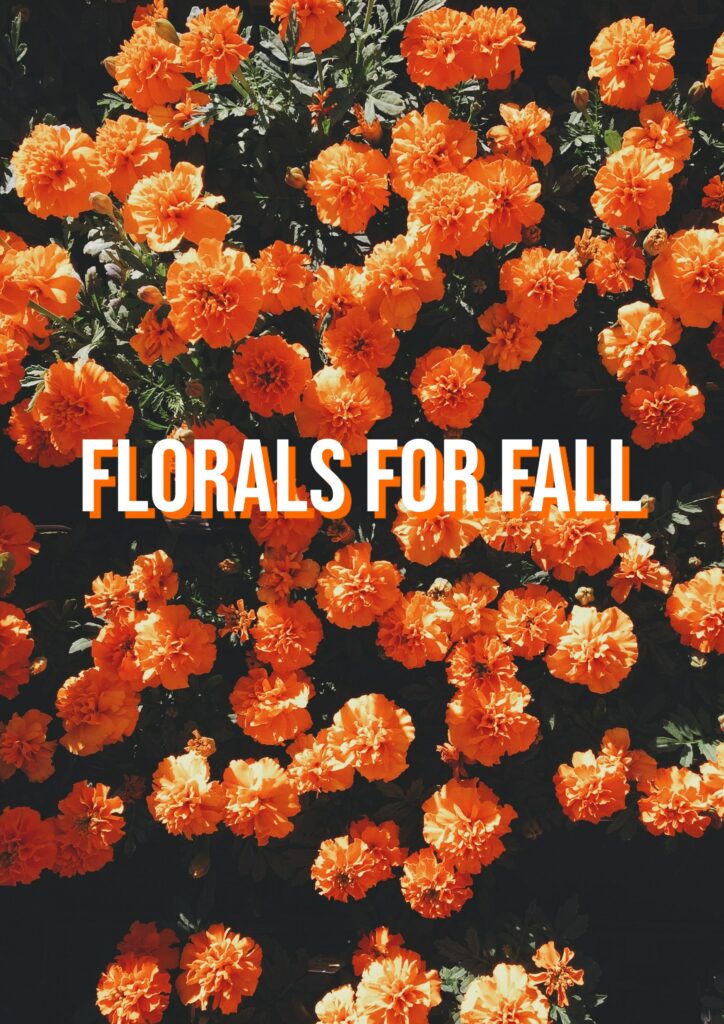 Florals for Fall 2022
Embrace the Retro
There's something with the retro florals and fall that is such a sweet combination. I think this is due to retro florals typical color scheme or brown, orange, and yellow. Colors that are popular for fall. As the 1970s have found themselves back in the spotlight, I think it's perfect to embody some of those styles for fall. For instance, a floral 70s top with some stylish jeans for a chic look. Or why not a floral scarf to elevate your LBD? Paisley is maybe not a floral print, but nonetheless a gorgeous one that suits the fall vibe.
Dove Colors
It's normal that people turn to dove colors for fall and winter, that's why it can be superb to start with more dove florals for fall/winter too. More discrete floral prints are often also more wearable, and easy to style, so if you're starting out with floral prints: give those subtle floral prints a chance. Make sure at least one or two of the other colors in the outfit matches the print for a cohesive look. 
Break the Rules
Also, I know a lot of florals for summer are more popping and just…intense. Although we tend to embrace more neutral and dove colors when it gets colder, why not break the rules and embrace more popping shades of florals? For instance, a floral print with a lot of pink, red and purple will probably come off as more "suitable" for summer, but if you challenge yourself you'll see it's a good match for fall too. Just, as already stated above, pick out a color from the print and reconnect it in your outfit for a more confident outfit. Fashion is definitely about breaking the rules.
Folks! What do you think about florals for fall? Groundbreaking, yes or no? And for those of you who didn't get it, here's the reference.