I know, winter might not be everyone's favorite season, but there are surely ways to make the colder months easier to deal with. Like, stepping up the beauty and fashion game or just give in and embrace all things knitwear, movies and hot chocolate (or just do both). For today's article, I thought I'd find ways to embrace winter 2018, but also staying fashionable about it. Like the way us fashion folks do!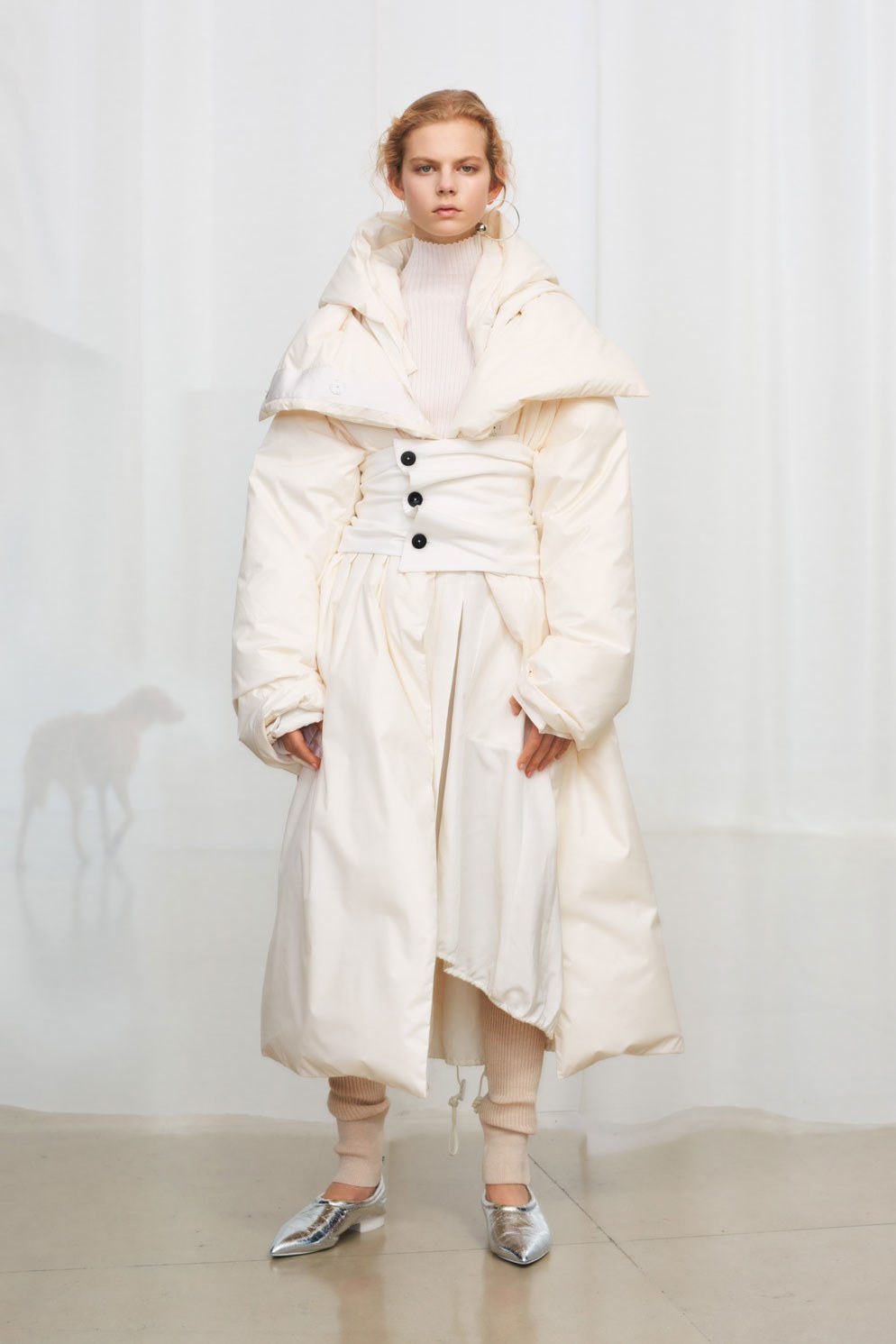 Courtsey of Jil Sander | Pre-Fall 2018
1. Layer Up
I mean, working the layers is key when going for the winter fashion. I think a top, a cardigan, a jacket, a vest and a scarf are all relevant for the best "staying warm and chic" look. Don't forget your blanket scarf to get the most out of the clothing piece, nothing like oversized and cozy huh? I also think the turtleneck is great to layer with, either under a blouse or a cardigan.  Let one of the layered pieces be in a popping color or print to create a more dynamic look.
2. Monochromatic Style
If you can't play too much with the accessories this time of the year due to all the layers of clothes, you can always count on the colors to do the work for you. Go full on monochrome to make a statement without too much effort. If you really want to make a bold statement, go for the ultraviolet shade in a monochromatic style. Other colors that are fun to do includes grey, pink and classic black. Do remember to play with different textures to make the outfit look more lively. Like patent leather with knitwear or denim with faux leather. Gotcha?
3. Winter White
I make this declaration every year but it's something crispy and good with white in the winter. Not practical at all, but a nice way to reflect the snow (or light up the world by the lack of it). Dare to go white this winter I say and even more fun to do it in a monochromatic style. A white coat is a rather classic investment and I'm sure many of us have white jeans that will do. If you want to be crazily specific with the styling, make sure that the white you match is a match. Sometimes white in different shades can look a bit weird with one another. Like off-white with a cold white. But I'm sure you're fine!
4. Jewel Tones
The jewel tones are not exclusive to fall only but are a great way to make the winter fashion pop. As I wrote in this article last week, the colors are terrific when going more glam – without getting too crazy. You can also make an outfit pop by choosing your regular colors with some metallic in them or glitter. That will do too! I think the jewel tones are especially favorable when choosing accessories, such as gloves, scarves or beanies. They complement other colors in a chic way!
5. Work With Textures
Winter is truly the season for textures so this January shouldn't be an exception, right? Embrace knitwear, go for the faux leather jacket or why not a faux fur look? It's all about counting on the texture of a material when it's too cold to play around with details and accessories. Compare a regular black coat with a black faux fur coat and you'll understand the subtle statement in textures. Different textures are also fun to match and mismatch with each other so be sure to pick more than one statement texture in your outfit!
Folks! How do you embrace winter 2018? Do you just try to stay warm or are you fighting the weather by fashion? Let's chat in the comments! Xx