So red is the hottest shade of the season and everyone talks about it including moí! But I thought I'd continue down the trend path by giving five general tips on how to wear red fall 2017. If you've totally missed the trend factor red is this fall, catch this post first!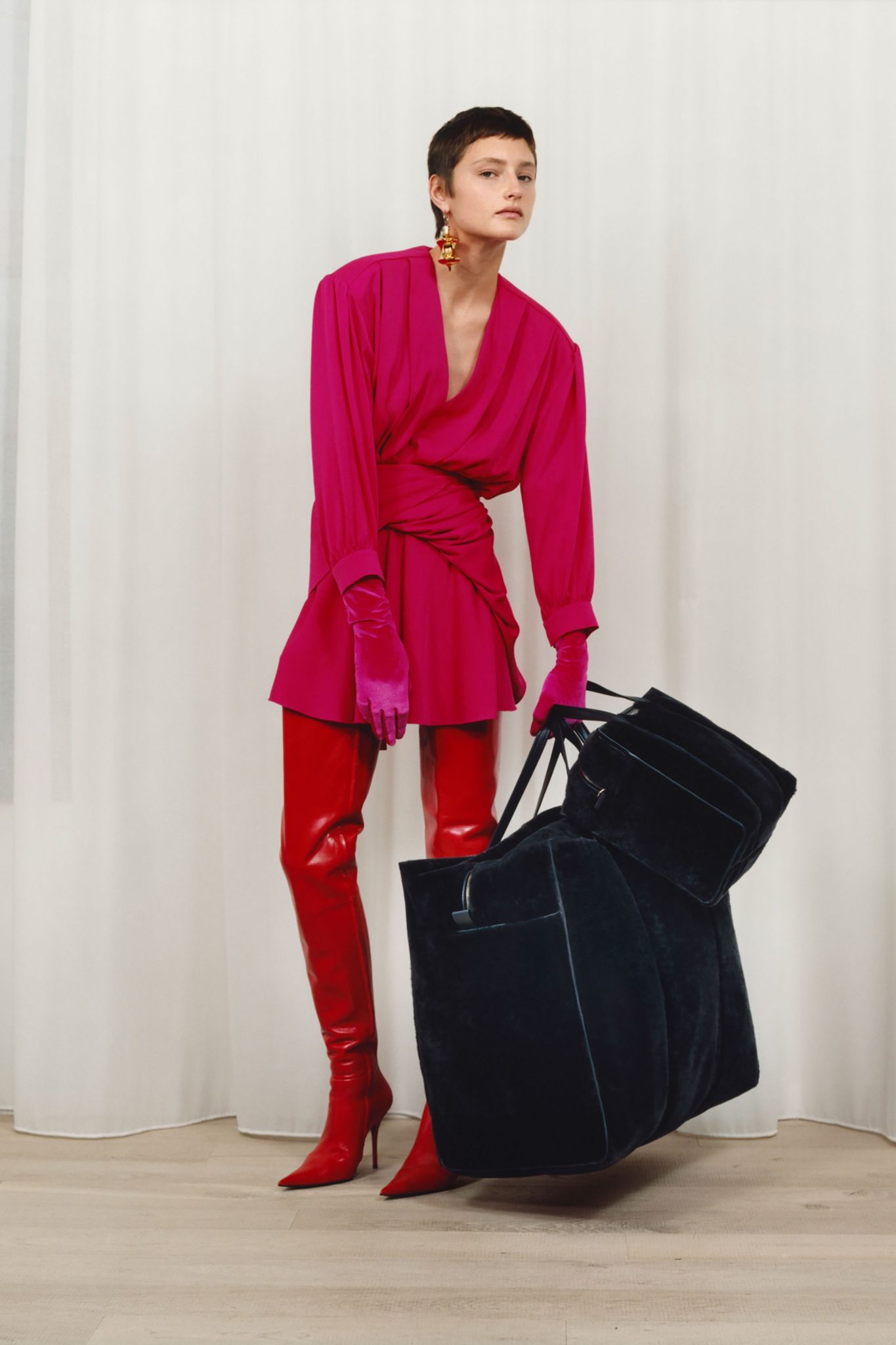 Courtsey of Balenciaga | Pre-Fall 2017
Red Dress
A red dress must be one of the most classic pieces you can wear. Pretty sure many of us have a red dress (or at least blouse) hanging in our wardrobes. A red dress is ultimate for the approaching holidays but also a chic pop of color for fall. Going for a midi style is extra trendy or adding the floral print. Both looks are fierce for the fall style!
Red Accessories
Going for pops of red as in accessories is a great way to embrace the trend, even if you're uncertain about the color. A pair of red gloves or a red scarf will definitely do. A red fedora hat feels quite classic and if your coat/jacket is in a neutral shade it's most likely true that red will match it perfectly. Like a red hat to a grey coat? Yes please! If you want something even more subtle, a red ribbon for your hair might be the cutest thing to do (like ever).
Red Shoes
The red shoes are, of course, also trendy this fall and even better when done as boots. They might not be that timeless, which is why one should be extra specific about what style to buy. A pair of red Chelsea boots will definitely last and if you really have a crush on red OTK boots, of course you should buy. Pops of red with denim is a great match for fall for sure!
Red Coat
If you want to step away from the regular shades of coats as in black, grey, camel and white, I'd say that red is the most timeless and classic piece you'll get. Red is a timeless color and if you pick the coat style in a timeless version, you'll have a colorful clothing piece that will last through the years. Easy hack but oh so good!
Red Makeup
If you can't stand red as a color of fashion, your next move is to try red makeup. Red lips are a classic and rosy cheeks as well. Red lips also happens to be extra trendy next year, so way to go if you want to be ahead. If you're not one for the makeup life, try red nails. They're also a classic statement and chic to do.
Folks! How you do wear red fall 2017? Do you go for the statement or do you ignore the color? Let's chat below! Xx