I know many of us enjoy the period between two seasons as it's only about a few weeks you can mix summer fashion with fall fashion (or any other period between two seasons). It gives way to be extra creative as you can put together clothing pieces you normally wouldn't as they "belong" in different seasonal wardrobes. With that said, here's five transitional fashion ideas to get the fashion life going!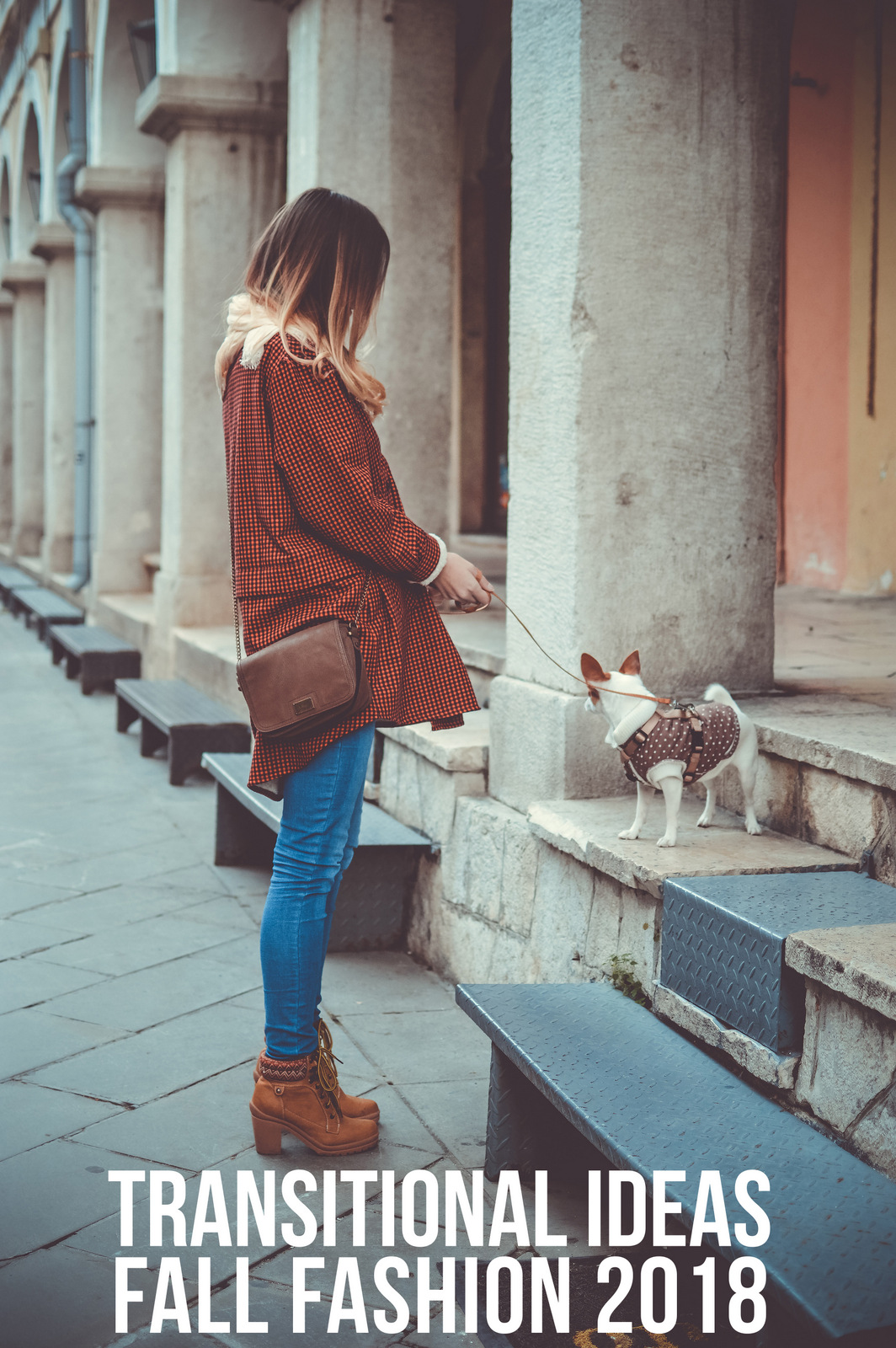 Photo by Pete Bellis on Unsplash
Transitional Fashion Ideas
Choose the Boots
The boots are undoubtedly the most wearable style of shoes for the fall/winter months. They add a robust feeling to any outfit, they're practical and they're comfortable. That's why they're a chic match with the more bright and light-weight summer wardrobe. A nice combination is a summer dress, preferably floral or polka dots, with some heavy boots to contrast! The boots are also chic if you're wearing shorts or something knee-length.
Throw in Darker Shades
I talked about this in yesterday's article on some fall beauty ideas, but one thing with fall is reaching for the darker shades. Instead of going for your pastel colored top (though we love it), go for a darker shade of purple. Or go for the regular summer colors, but throw in some fall colors for accessories. The fall colors varies depending on who you ask, but I'm usually talking about mustard yellow, forest green, navy blue, plum, orange, copper and red wine!
Build up With Layers
You don't have to choose your jacket the first thing you do on day one of fall, instead, you can layer your outfit to extend that summer vibe. Throw on a cardigan and a vest over that or go more preppy with a stylish cape. You can also layer up with a nice scarf or go for a sweater over your shirt or a turtleneck under!
More Accessories
Fall is probably the one season where accessories are so important. It's not too hot (summer) or too cold (winter). You can comfortably work a hat, a scarf and a chic bag without it becoming too annoying. That's why a transitional look is favored by some stylish accessories. I think especially a chic bag or a hat is a must if you want to embrace the fall style. A fedora hat is always a chic option and the baker boy hat is a trendy one. And yes, it's okey to match your accessories in the same color!
Heavier Materials
One of the best things with fall according to me is that it's time to work the heavier materials again. Faux leather,  knitwear, faux fur and so on. These materials are warmer, more heavy and more statement compared to the summer materials (linen, cotton etc). That's why they're a good option for the transitional period as they add the fall vibe. Keep your summer dress but go for a leather jacket. Or layer with a knitted piece to create a more dynamic outfit!
Folks! How are your working the transitional fashion? Do you follow any of the transitional fashion ideas? Let me know in the comments! Xx