Duh, do we like anything more than quick outfit hacks? Think not! And even better when it's quick outfit hacks in combo with outfit ideas! Here's some random ideas and thoughts: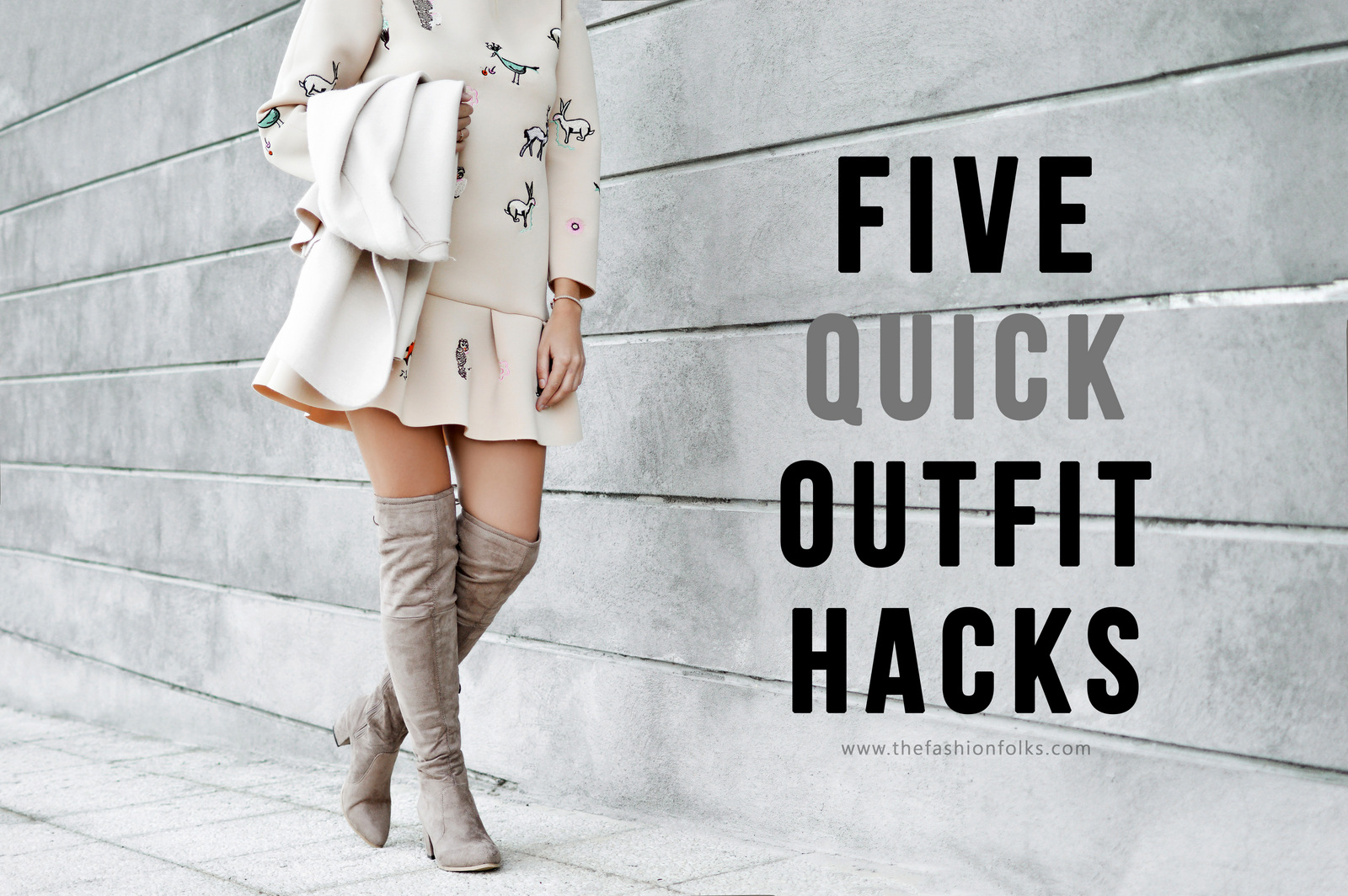 Photo by Pete Bellis on Unsplash
Five Quick Outfit Hacks
1. Layered Prints
If you want to start wearing print, this is a great one. As you don't want to attract too much attention to your face, let the pants/skirt be in a print and the top be neutral. That way you'll still have a neutral zone by your face, yet make a statement with the print. By doing so, how weird it might sound, the print you're wearing won't be too connected to your style as you'll primarily see yourself wearing something neutral. Layering a sweater over a dress in a print is a simple way of doing so and also letting your dress function as a skirt! 
2. Choose A Longer Cardigan/Jacket
It's quite easy that what's missing in an outfit is contrasts in elements. One easy, really simple, way of creating a contrast is to add a cardigan/jacket that's longer than your top/skirt.  If your top is waist length, let the cardigan be mid-thigh or knee-length. You can of course go the other way too, but if you want go get real nerdy on the details, it's favorable to let the cardigan/jacket be the longest one as it frames the outfit! It also makes the outfit look more coherent and gives a nice silhouette!
3. Color Match Coat And Scarf
This outfit hack is great for creating a semi-monochromatic outfit. Pick a coat and match it with a scarf in the same color or print. As the coat and scarf matches, the outfit will look more coherent too. If you go for a print, the print will blend easier with the rest of the outfit and it won't be too much of a statement.
4. Match Pants And Shoes
I've talked about this one before and I shall keep coming back to it. Matching pants and shoes is a great way of adding some height to your outfit as you'll look taller. This is favorable to do if you're working a voluminous top or a lot of layers. A level up from matching only color is to also match the material! Black leather pants with black boots is a fierce one. A crazy statement would be patent leather with patent leather boots. Twice as chic when you go for both color and material!
5. Collar With No Collar
Coats without collars can be really chic but also cold in the winter. That's partly why the men's collars in the 19th Century were hugely oversized as they figured it protected against cold and harsh weather. Well, to keep your neck warm and fashionable with the collarless pieces, you layer the look with either a shirt or a turtleneck. It will make a nice contrast against the heavy style of the coat and also colorwise. A denim shirt with a camel coat is never wrong and a grey knitted turtleneck with a black jacket is chic!
Folks! Are you already working any of these quick outfit hacks? Which one is your favorite? Xx