Folks! There's a fine balance between giving specific and interesting outfit tips or keeping it more open and relatable. I try to do the latter as much as possible, but sometimes I do like to get nerdy and all specific. Here are five outfit ideas summer 2018 that's been on my mind lately: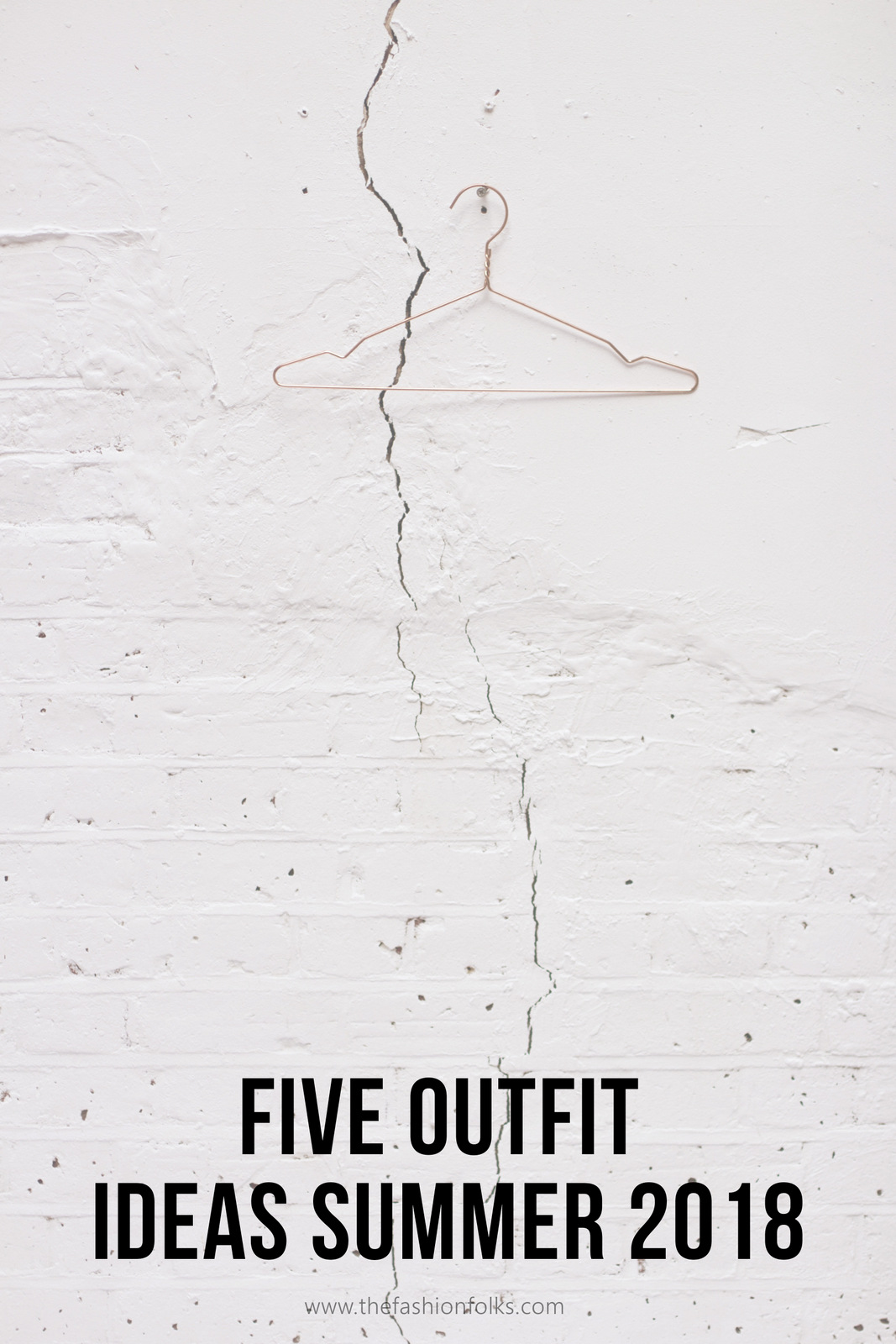 Photo by Renata Fraga on Unsplash
Outfit Ideas Summer 2018
Transparent Blouse
I love to work the sheer fabrics as they're fun with the transparent twist, which requires some more thoughtful styling. I also think sheer fabrics are a sign of the days getting warmer, which is why I associate them with spring/summer. Going for a transparent blouse is a simple way of embracing the look, layer it with a same colored top under or one close to your skin tone. Contrast the outfit with heavier texture such as (faux) leather or some edgy denim. It's all about balance folks!
Jumpsuit
One of the best things with summer is the ability to work the jumpsuits without having to layer them. No tight tops or tights underneath, but just the jumpsuit and you (or something). That's why they're also a great go-to piece as they require little styling and you literally have an outfit with only one clothing piece. I think it's great to choose a colorful jumpsuit or one in print as it's a simple way of wearing something colorful/in print, without having to fuss with the styling.
Denim Jacket & Floral Dress
I talked about this outfit combination on Wednesday, but it's too cute not to mention again! If you need a jacket to your floral dress, a denim jacket is a favorable alternative for summer. Same goes if you need something preppy to your denim jacket, which the floral dress undoubtedly will add! The denim jacket, in its blue color, is quite neutral so you don't have to think too much about the styling either!
Pleated Midi Skirt
The midi length was subject for the trend alert post yesterday and I'd like to stress it's geniusness for summer. The pleated midi skirt is both elegant yet casual which is a great combination when you need something light for summer, but still something that is in line with a dress code. Perfect for a fancy garden party, afternoon tea or when visiting a museum and you don't want to show up in shorts and a crop top (or I dunno). Go for the high-waisted style and tuck your top in – an easy way to create a chic silhouette and thereby add some life to the outfit.
Monochromatic Pastel
I've talked a lot about monochromatic white and red the past months but my favorite for summer is monochromatic pastel. Just one piece of the sweetness of pastel might be enough for summer, but going for the monochromatic style is a must if you want to take it a level higher. Take your favorite shade of the pastels (lilac is very popular atm), and go for it top to toe. You can also be lazy enough and go for the monochromatic style with a jumpsuit and the work is already done for you!
Folks! Which one of these outfit ideas summer 2018 is your favorite and why? Let me know in the comments! Xx