Oh boy folks, this is a fun one! I've been thinking about this a lot lately: what makes us go from disliking a trend to all of sudden wear the trend? I thought this could get a post on its own eventually, focusing on the psychological aspects of it, but that I could start today by bringing up some current trends I didn't like a year ago or so. Here's five fashion trends I disliked before they became trendy again: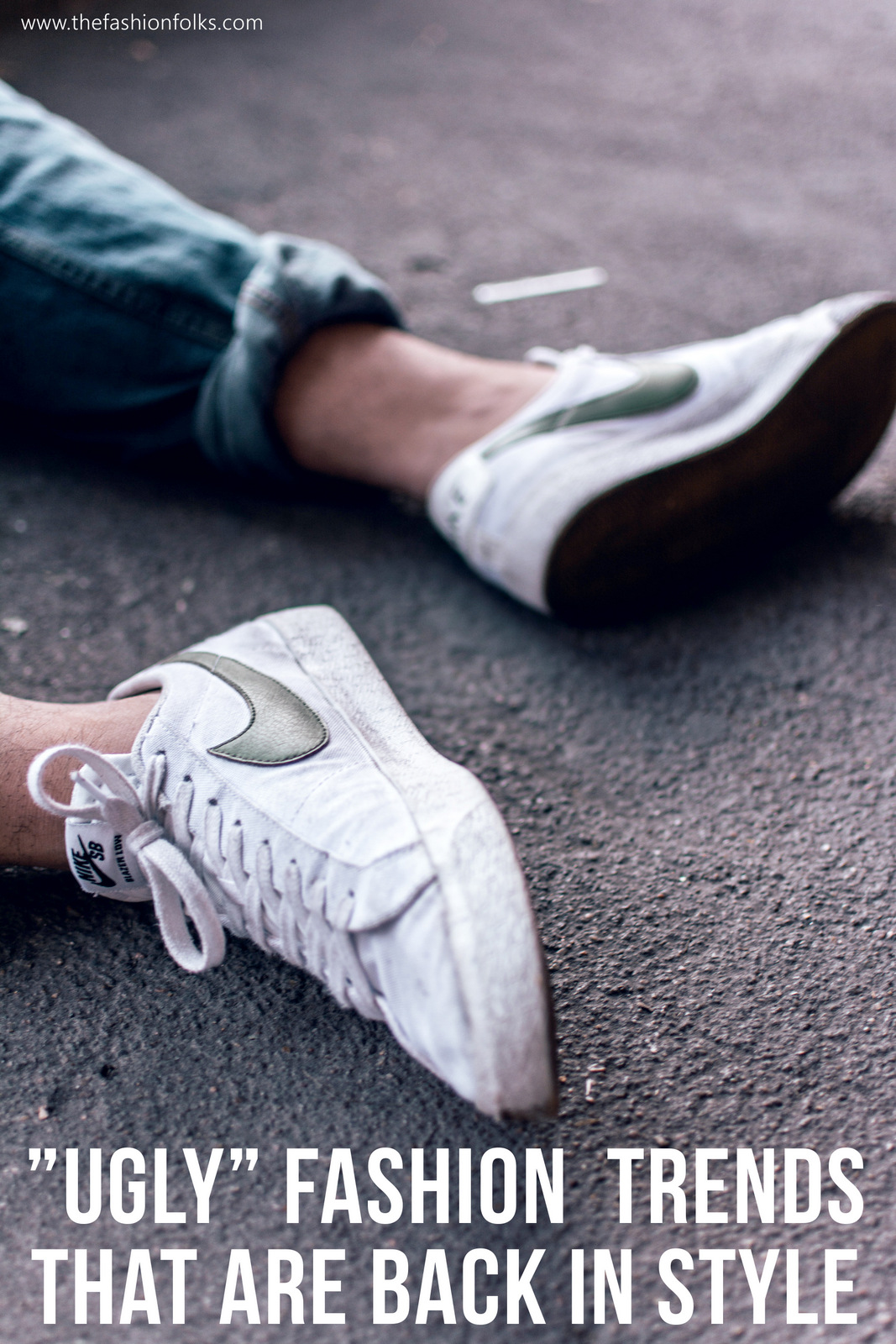 Photo by Ben Weber on Unsplash
Five Fashion Trends I Used To Dislike
Kitten Heels
Kitten heels for me have for long been associated with children shoes. You know, the plastic ones you used to wear when you were a kid and wanted to dress up? Those were my ideas of kitten heels and also the colorful, pointy, ones of the early 00s fashion – both styles are absolutely hideous (sorry not sorry). But then something happened and designers started to revive the classic, elegant, kitten heels of the 1960s. Elegant kitten heels á la Audrey Hepburn and other style icons of the old Hollywood era. An example of this are these classic Dior shoes that became immensely popular and also these Balenciaga ones. Suddenly, when the kitten heels were done in a timeless way, in a contemporary context, I started to like them again. They suddenly feel like a way of channeling the elegance of the 1960s with today's clothes rather than being an awkward reminder of your fashion as a child. 
Dark Purple
I don't know how many times I've written that I'm not too sure about dark purple or how many times I've since then written that I've changed my mind. Much alike with the kitten heels I've always thought of dark purple to be a childish color. It's also a tricky one to style as it's so heavy and it will easily create associations of Halloween with black, grey or orange. However, since more and more designers have used purple in their collection, I've gotten used to seeing purple done in chic ways. Especially chic when done with brighter shades of purple in the monochromatic style. I'm still not overwhelmingly convinced that it's a genius color, but I welcome it from a perspective of a more colorful fashion life. It's a challenge, but I enjoy it! Catch my purple articles here, here and here.
High-Waisted Mom Jeans
I know this style of jeans have been trendy for quite some seasons now but, let's face it, the mom jeans were a big no only a few years ago. When they skinny jeans era absolutely peaked, anything but tight and defined jeans were a no (especially baggy jeans that are not the most flattering ones). But as with everything, when these jeans surfaced in contemporary ways, they looked kind of chic. Perhaps hipster, but chic indeed! When I tried my mom's old pair from the 90s, that suited me perfectly, I was kind of in love! Perhaps they are still quite ugly, but they're fun and chic to contrast more preppy looks with. I know, from this article, that a lot of people still shy away from these, which I do understand. They're not that flattering nor the easiest to style! If anything though, they're a fun trend that works with the 90s revival.
Ugly Sneakers
OH gosh, the ugly sneakers. When did this even happen? It feels like it's been a slow progress from going from a fashion where everyone worked neat converse to a fashion where ugly sneakers (yeah I'm talking the 90s style) are the best ticket you have to a trendy life. This trend has been a challenge indeed as the sneakers have been paired with clothes that are typically preppy (such as dresses, ruffles or floral skirts). That makes up for a major contrast that, if anything, makes the sneakers even more ugly. But with all the exposure of this trend, I've gotten used to the look to a point where I actually enjoy it. Now, I don't have a picture for you, but did I wear a pair of pink sneakers to my black midi dress with dots and ruffles yesterday? Yes I did!
Oversized Blazers
When I first saw the trend report a few seasons ago that the 1980s are back in style I thought: oh why no? And I'm pretty sure many people shared that feeling with me. Awkward shoulder pads? Oversized clothing pieces? Ugly colors? No, no and no! BUT, then the classic blazer gradually got bigger in a true 1980s manner. So without really knowing how, the oversized blazers where a fact and done in a pretty chic way with modern elements. It's like I accepted the unfavorable silhouette as everything else in the outfit was fashionable. These days I think the oversized blazer is a fun complement to the defined silhouettes! Ugly fashion can be fun, you know? And as I'll talk about in my next article on the subject, there's a weird, but accepting, balance of a clothing piece where everything is on point except an element or two!
Folks! Which one of these five fashion trends I used to dislike do you agree with? Or do you still think that they're all ugly? OR, do you have another fashion trend you used to dislike but enjoy now? Let's chat in the comments! Xx