So I've pinned down fashion and makeup, but it's time that the hair gets it fair share of attention too. I'm quite lazy when it comes to hairdos, but if it's one time I like to give my hair some extra love, it's around the holidays. So here are some festive hairdos for lazy people! Pssst, don't miss post 1, post 2 and post 3 from Christmas week!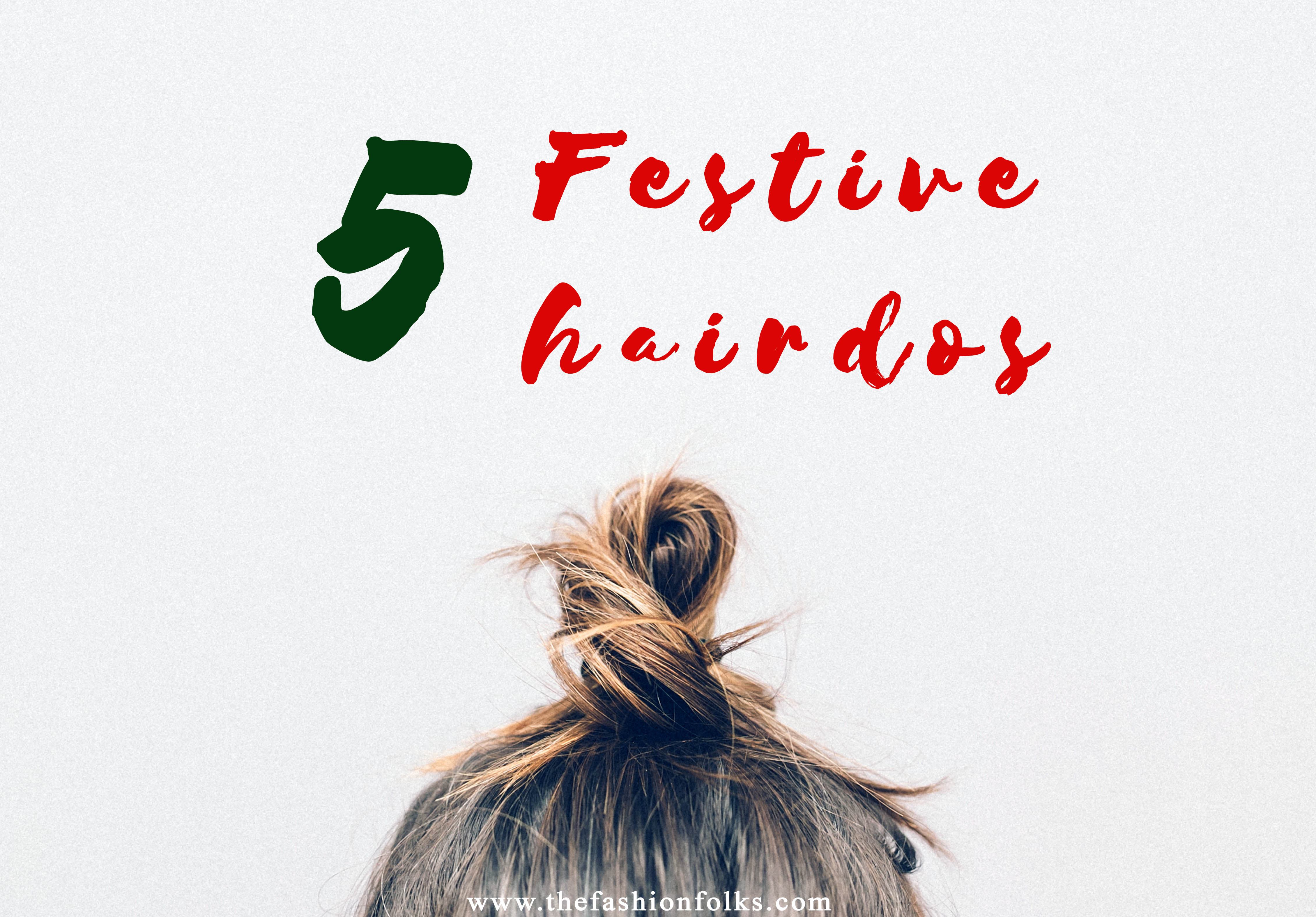 Braided bun
One of my go-to hairdos is the braided bun. It's a fun twist to the regular bun and I find that it's easier to hold a braided bun in its place rather than a regular one. I also think that a braided bun is fun to do both for a low bun but also a high. Decided where you want the braid, do a ponytail there. Braid the ponytail tightly and wrap it around the root of the ponytail. Secure it with bobby pins or another hair-tie!

Twisted Fringe
Remember when Lauren Conrad was the it-girl in fashion (more or less) and gave us trends like black nails, high midi skirts and also the twisted fringe? Well 8 years later and I still do them all to be honest (hey, they're classics!). The twisted fringe in specific is genius when one hasn't had the time to wash the hair (at least my fringe is my weak spot aka where you can spot the current state of my hair). I take the fringe and separate it in two equal parts. I twirl one part away from the face and then I secure it with bobby pins. And  then I do the same for the other part. Easy and chic!
One braided side
To work one braided side is also a chic and festive statement. Just take a part of the hair, do a french braid and finish with a hair-tie. To make it more bohemian, pull the sections of the braid apart! If you want to make it more advanced, braid all the way and then make a bun like below!
Decorate 
Many of you seemed to love the idea of doing a red ribbon in the hair for Christmas. I love it too, in fact, I love it so much that I'll do it in different colors. Like a grey ribbon, green or why not a golden one? Make a cute bow folks!
Braid and a bun
This is not a braided bun but a braid that ends in a bun! I used to do this one all the time before but haven't in awhile, even though I still adore it! Tilt the head forward and do a braid of the underlying hair, (do a french braid). When you've reached the top of your head, do a ponytail that includes the braid. Twist the hair around the hair-tie and secure with bobby pins! Or why not do several braids?


Folks! What festive hairdos do you do?! Xx