Yesterday was all about the festive fashion life, so today's article is giving you some ideas on how to go festive this season. The best part about makeup, or beauty in general, is that it's a nice opportunity to develop your style. A statement lipstick can add an energizing touch whilst colorful nails are a chic detail. Taking care of yourself through skincare can be a lovely way of just relaxing for a couple of minutes or hours if you have time. This is what today's post is about. Here's some festive beauty ideas 2018: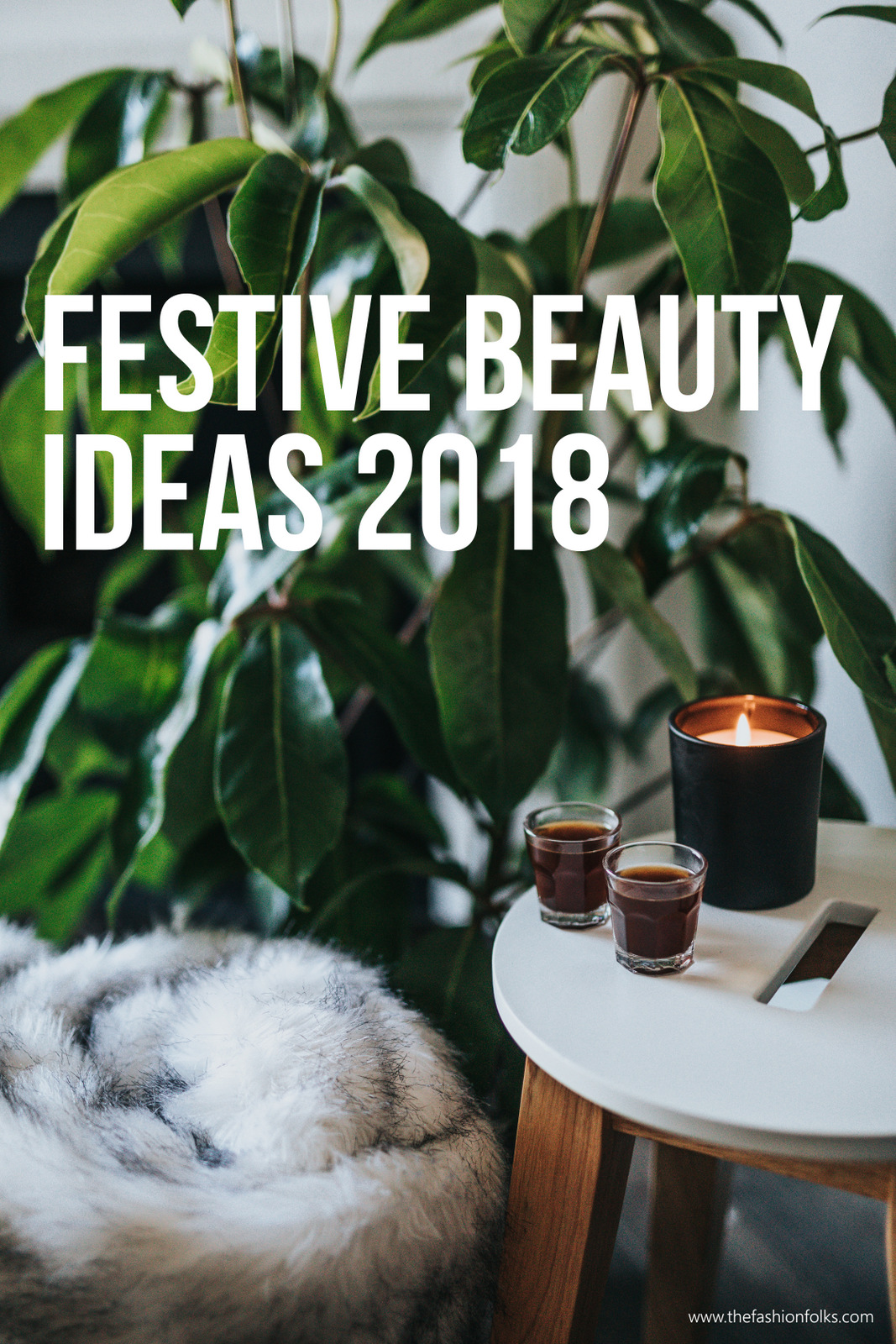 Festive Beauty Ideas 2018
Jewel Tones
Ahhh, the good ol' jewel tones are as reliable as ever when the holidays come around. The jewel tones are luxurious, especially when done in rich fabrics such as silk, velvet or faux fur. When done in makeup, they give the makeup look another intensity with the metallic touch. This is favorable to do if you want to create a more dramatic makeup look. For instance, framing the eyes with an intense eyeliner will give a fierce touch to any outfit. Going for an emerald green or perhaps a plum shade is a nice way of mixing up your regular black/grey/brown eyeliners. Adding some jewel tones is always a good idea for eyeshadow as you have a larger surface to play with and can focus on building with different shades. Just about adding that shine!
Get That Glow
And speaking of shine, what's a more gorgeous glow than your skin? I know the majority of us aren't born with a natural glow, but there are some things you can do to get that semi-glow at least. First of all, drink enough water and have a balanced diet. I'm definitely not a nutritionist so I'm not gonna give you tips on that, but do some research if you're unsure. Except staying hydrated and eat balanced, including steps in your skincare routine that will help you get that glow is essential too. For example, exfoliating well and moisturize a lot are two steps that are important. For the holiday season, having that extra glow will elevate your look and your makeup. Even better to also end the year with a glowing skin. A spa session, as suggested in this article, will help you get that extra glow. Maybe with a double mask or just an extra layer of a boosting serum!
Stylish Nails
The power of the nails is often a forgotten one, but definitely one that needs some highlighting this season! Just painting your nails in a red color is one step closer to a festive mood. You can also add a top coat with glitter to maximize the festive feeling. If you have time, doing some patterns can also be a cute way of going for the holiday look. Pinterest will definitely be your friend with this one. Other than that, love to go for metallic nails for a festive look. Gold might be most associated with New Year's but is so glam for Christmas too. Silver, copper and rosé are other examples of stylish metallic nails!
Choose Christmas Scents
I'm not really a perfume junkie, but I love a good scent. A festive beauty idea 2018 is definitely to work a Christmas scent. Perhaps one with tones of cinnamon, wood or forest (whatever that even means). To go budget-friendly you can choose a body spray or something similar if you don't want to invest in a new perfume. Essential oils can also help adding the Christmas scent! Or if you only want to keep it casual, a nice scented candle will also do for the festive mood!
Folks! Which one of these festive beauty ideas is you favorite? Let me know in the comments! Xx