Folks! It's time for the last part of this highlighting series. Find previous parts here and here. In this last highlighting article, I've picked out three quite wearable looks. Perhaps this is not the time to go out and dress up, but it's always nice with some inspiration. Find more articles from the fashion weeks here. 
Fashion Week September 2020 Highlights
Proenza Schouler Spring 2021
Okey but how chic isn't this maxi cardigan dress? As many of you already know, cardigans are having a major moment. It began with chunky cropped cardigans, but midi and maxi cardigans are growing in popularity too. The styling is done well with the chunky shoes and the oversized bag. Love the glam touch the gold earrings are adding. I think wearing your cardigan like this is a great idea for summer, gorgeous to wear it like a simple dress and not layering it up with too many pieces. You could also wear this cardigan for winter with a pair of high boots and a leather jacket. See the full collection here.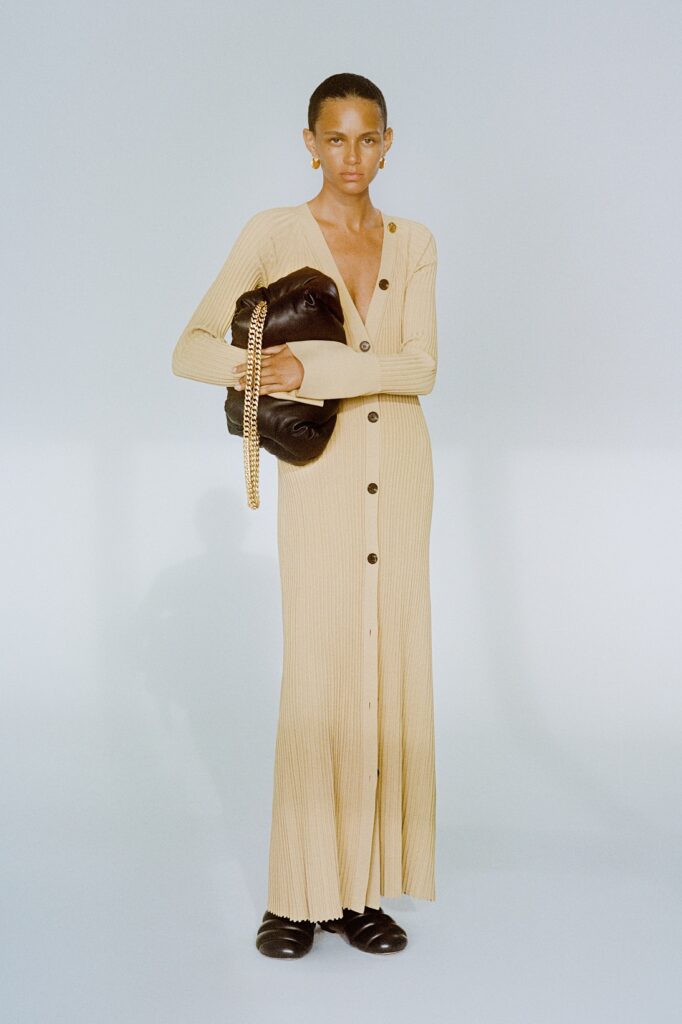 Tory Burch Spring 2021
This second look is such a summer dream! The orange maxi shirt dress is such a good summer piece, love the draping of the arms and the subtle buttons. The styling is also superb with the matching scarf and the chunky sandals. Love the tinted sunglasses that are reconnecting favourably with the orange hues and brown shoes. Maybe another bag would've been better, but the yellow bag works quite well. What I love about this look is the way the scarf works as a second clothing piece, a lovely idea to wear a scarf over the shoulders like this.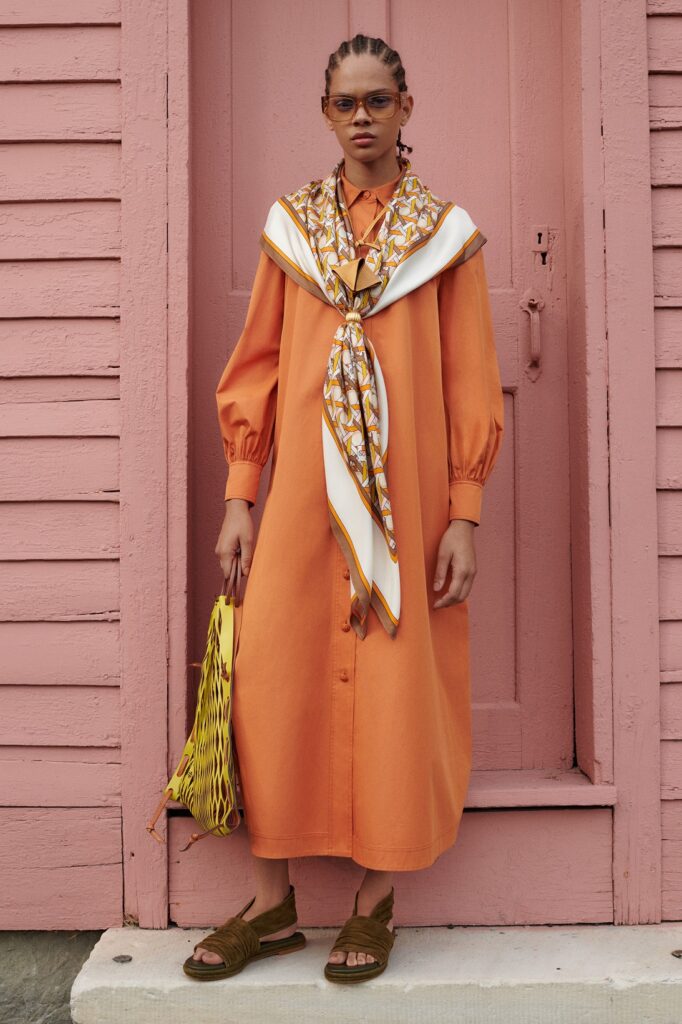 Emilia Wickstead Spring 2021
Last out is this gorgeous creation from Emilia Wickstead! Wickstead is kind of famous for her cropped silhouettes, and elegant cutout dresses. This set is reflecting her design vision rather well. The white shirt dress with the voluminous skirt is rather classic with the white blue sail print. What makes it interesting is the cropped top, which gives the outfit an edge. I also love that the top is a bit voluminous, as it reconnects with the volume of the skirt. The matching shoes are also a gem. See the full collection here.
Folks! Do you have a favorite one of these highlights? Let me know in the comments below! Xx