So this past fashion month was anything but normal. Surely some parts were as always, but the majority of the fashion weeks were all over the place. I did however my best to write a review for each city, although I have yet to find a clever way of summarizing everything. What I'd like to-do however is to highlight some really stylish looks from different collections. These are just too good to pass by unnoticed, so why not compile them like this? I've done a highlighting series before, so check out more articles here.
September 2020 Highlights
Duro Olowu Spring 2021
Okey but how charming isn't this dress by Duro Olowu? I mean, look at the silhouette! So delicate with the semi-transparent white fabric and the embroidered palm trees. I love how the upper part of the dress is reminiscent of 19th century cape, which I adore. Also love that the lower part of the dress mirrors the upper part, which creates a favourable balance in the outfit. The flowy style in combination with the white color, the subtle pattern and ruffled details is just so good. See more of the collection here.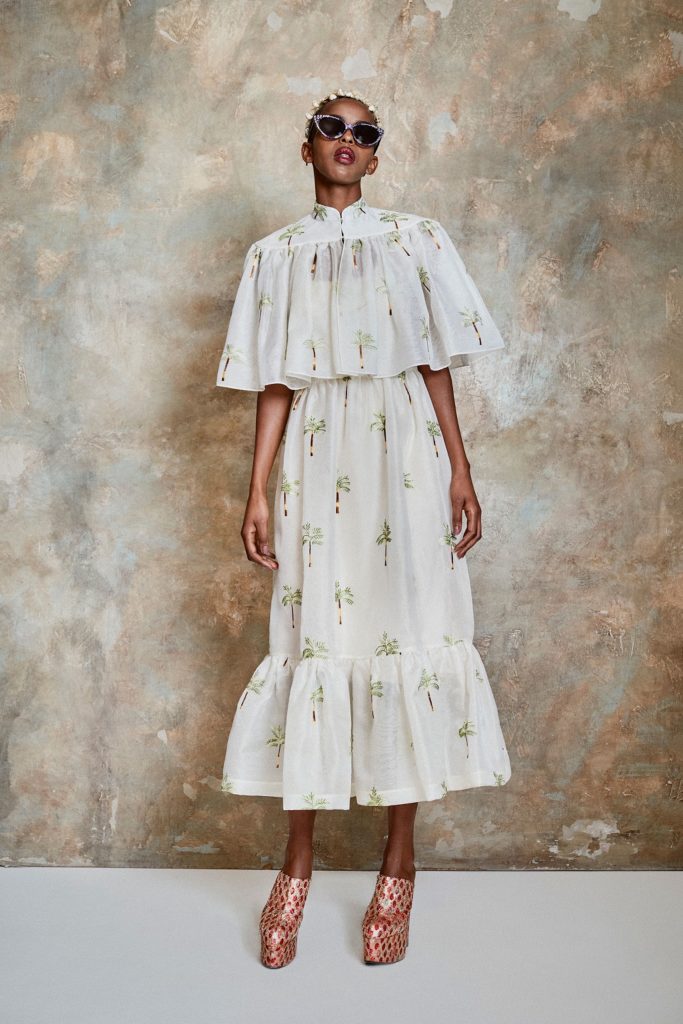 Carolina Herrera Spring 2021
I'm also crushing on this bold LBD by Carolina Herrera. The deep v-cut neckline, the thin spaghetti straps, the mini-length and the oversized bow – love it! Such a fun twist on a traditional LBD, with the oversized bow being the real star. I can definitely see this dress being worn to a cocktail party or a red carpet event. I love how it has been made more timeless with the dark red lip, the subtle earrings and the patent leather shoes. Such a glam way to go! See more looks from Herrera here.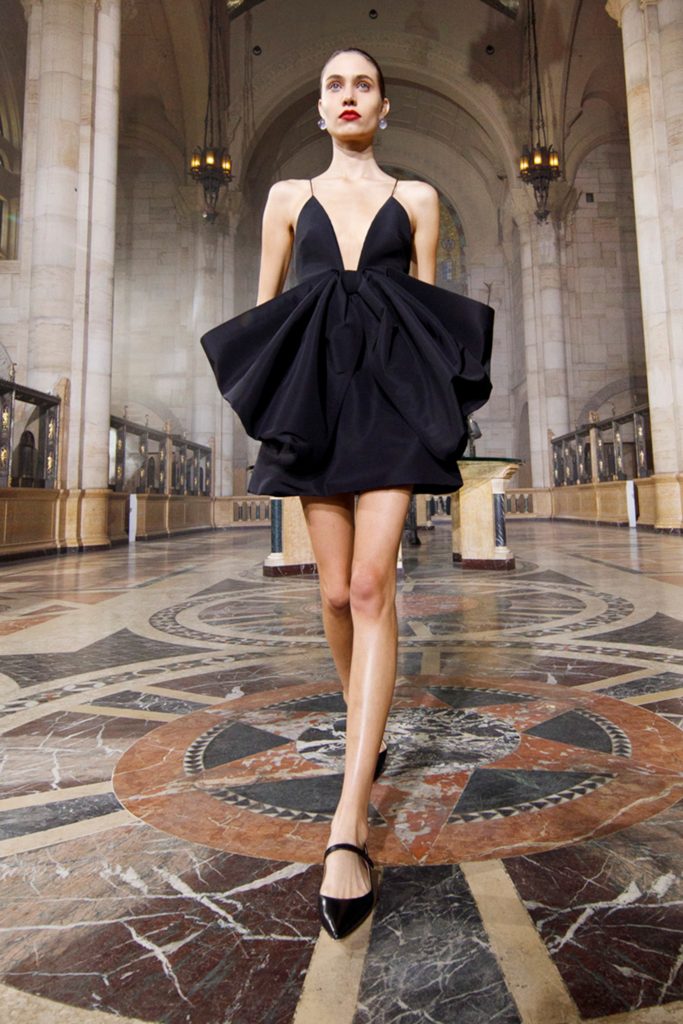 Molly Goddard Spring 2021
Okey but who knew that a yellow tulle dress would be next season's craving? Or at least it should be, because this Molly Goddard dress is genius. The voluminous dress is such a dream with the pastel yellow shade and the tulle material. Love the drama the layered tulle adds! I wish more people dared to walk around with silhouettes like this. Perhaps a bit impractical, but oh so fun. I think the styling with the chunky green shoes is interesting. It would've been better with perhaps lavender colored kitten heels, but I love the unexpected color combination. In fact, the color combinations and styling overall in this collection is pretty entertaining. Have a look here!
Folks! What are your thoughts on these September 2020 highlights? Let me know in the comments below! Xx