Folks! We can't do another day of June without an update on the fashion trends summer 2022. We've already seen all of these trends earlier summers and seasons, so lucky you if you already have some of them in your closet. If you don't, let them pass or only invest in the trends that inspire you and elevate your wardrobe. But, without further ado, here are the fashion trends summer 2022: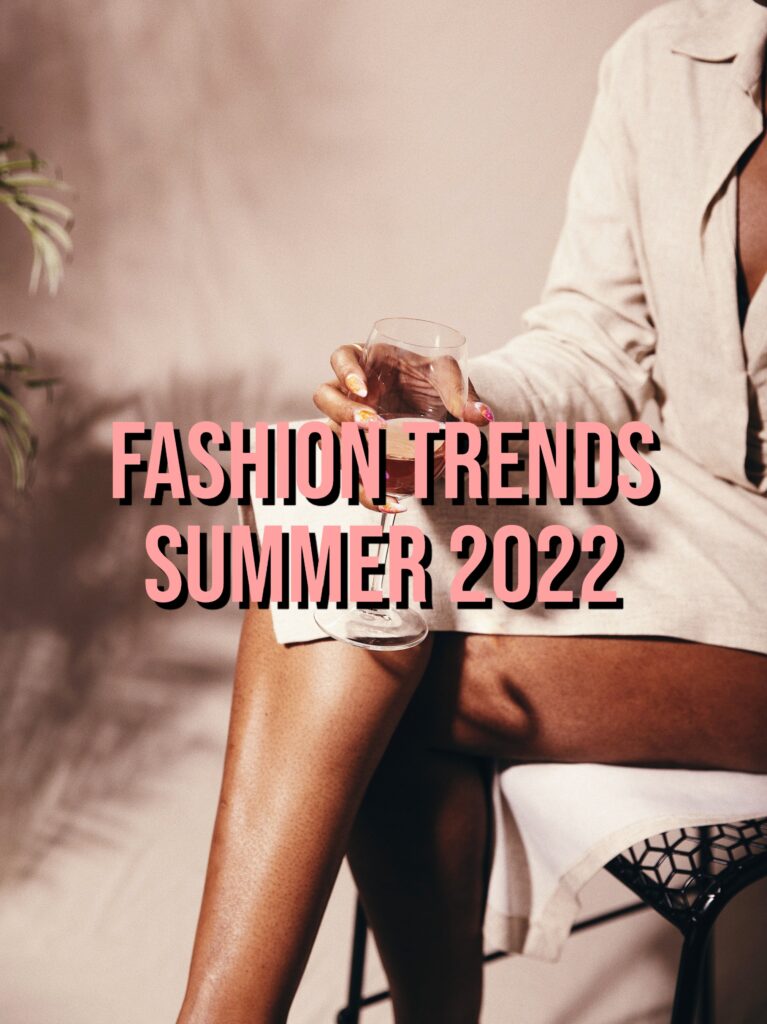 Fashion Trends Summer 2022
Striped Sweaters
The striped sweaters are always a popular go-to clothing piece, but this summer extra so! I'd say that the 90s' style of the striped sweaters are about to peak in a few months. The 90s' sweaters are characterized by a heavy knit, often a bit oversized and sometimes with a high neckline and a zipper in the middle. Some sweaters also a have a big squared collar.
Colorful Mini Bags
I've written about the colorful mini bags here, but they surely deserve a mention in this post too. The mini bags are definitely the it-bag this year, often done in a more rectangular shape and with a 90s' minimalism. I'd say they're the perfect bag for summer when done in a bright, colorful, style as they add that fun energetic pop to any outfit. 
Cute Dresses
So vague to write cute dresses, but cute dresses are indeed trending this summer. Everything from floral maxi dresses to mini dresses with a fitted bust and short puff sleeves. What they have in common are the bright shades, often pastel, and the floral print. Just embrace whatever cute dress you have in your wardrobe and pair it with sneakers for casual chic look, or sandals for a more soft outfit.
Colorful Cardigans
The colorful cardigans are another must this season. They'll help you stay warm on a chilly day, and also embody that warm and informal summer look. Love the idea of a cute dress with a colorful cardigan this summer. The colorful cardigan can either be done in an early 00's minimalism or a bit chunky for a fun statement.
Platform Sandals
As for shoes, the platform sandals are a popular choice. The specific style of sandals doesn't really matter as long as the sole is platform. I love this idea of shoe as they're comfortable to wear and still add some height to your outfit. This is perfect if you wear a maxi dress or a flowy midi skirt, and you need to balance all the volume. 
Green Life
I'd say that the pastels are gonna be huge in the next months, and one color in specific that stands out if green. All kinds of green from sage to mint to tropical to apple and so on. So find a shade of green you enjoy and make it work this summer!
Folks! Do you have a favorite of these fashion trends summer 2022? Let me know in the comments below! Xx