Okey folks! Let's start this month properly with an article on the fashion trends summer 2021. I think the trends right now are quite interesting, as it's kind of the third summer we see the influences of the 90s, a romantic country fashion and a lot of 80s. This is superb from a sustainable perspective, as you (of course, as always) can work your previous summer dresses/tops/skirts and so on. Find the trend report on summer trends 2020 here and summer trends 2019 here.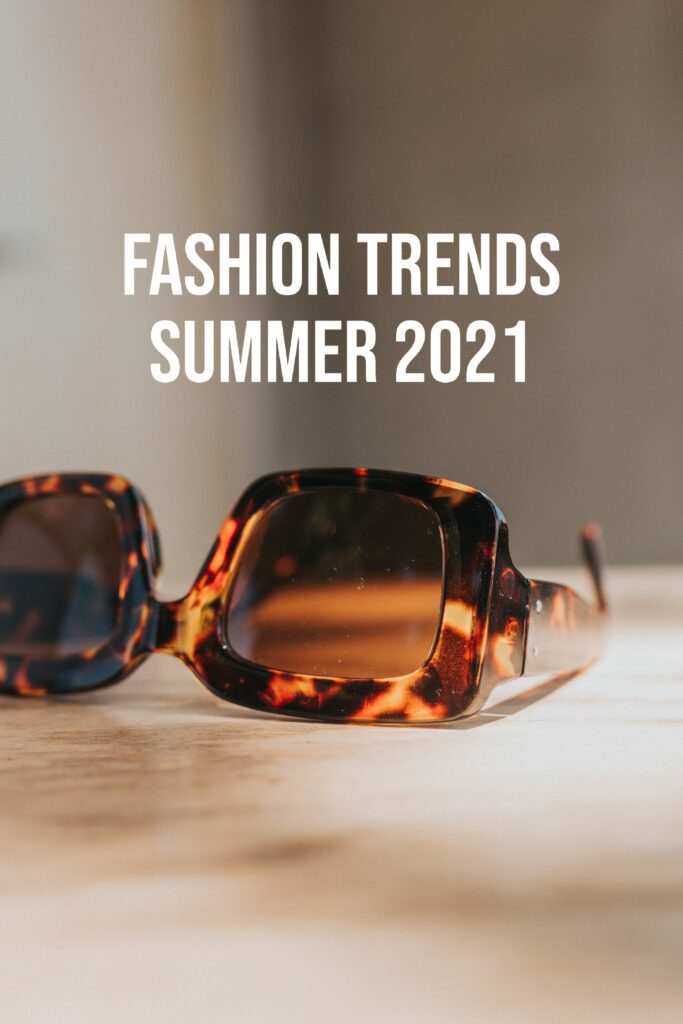 Fashion Trends Summer 2021
Romantic Dresses
I wrote about the romantic dresses here, but they definitely need to be on this list too. The romantic dresses are everywhere right now. They're often puffy, colorful and with a nice A-line. Some are also done in a more 90s style with a fitted bodice, a pastel color and puff sleeves. The romantic dresses are perfect for warmer days but also days in the city with a pair of sneakers or sandals. 
Oversized Blazers
The oversized blazers are not going anywhere anytime soon. They're functional, wearable and likeable indeed. As with previous years and seasons, the oversized blazers should function as jackets: preferably over your slip dress or midi skirt. The blazers have also been popular to pair with bicycle shorts and fitted playsuits for a more sporty look.
Retro Colors
The retro colors are also a major part of the summer fashion 2021. I'm not really talking about retro as in 1960s, but retro as in 90s and 00s. The colors should be bright and bubbly, with bubblegum pink, pea green, dove blue and lavender being in centre of attention. Kind of imagine a Barbie style (?) if it makes sense. The neon colors are also having their moment.
Midi Skirts
I don't know how many times the past year I've been talking about the midi skirts, but they're trending this season too. Or, they're always trending. The most popular style this summer is of course the midi silk skirt, but the denim skirt as well as the midi utility skirt are popular. Floral skirts and animal patterned skirts are also gonna be common this summer.
90s Nostalgia
And if you haven't noticed already, the 90s are back! It's all about fitted dresses, mini skirts, crop tops, low waistline, baguette bags and sooooo on. This trend is extra popular among models and on social media. It has some sporty influences with dad sneakers and fitted shorts, but also that impractical 90s supermodel vibe.
Colorful Cardigans
Although it's nothing wrong with sweaters, your choice for the summer night should be a colorful cardigan, if you want to stay in the trendy lane. Preferably one in a pastel hue or with some statement buttons. Your colorful cardigan is a superb match with the romantic dress, but also a great go-to for a simple white t-shirt and denim shorts look.
Folks! What are your thoughts on the fashion trends 2021? Let me know in the comments below! Xx