Spring is arriving any second now, so when's a better time to talk about fashion trends spring 2023 than now? You'll recognize all three styles I've mentioned in the list below, as they've all already been around for a few seasons. In fact, it's likely that you already own a few pieces that can be used for these trends; if you feel inspired to participate.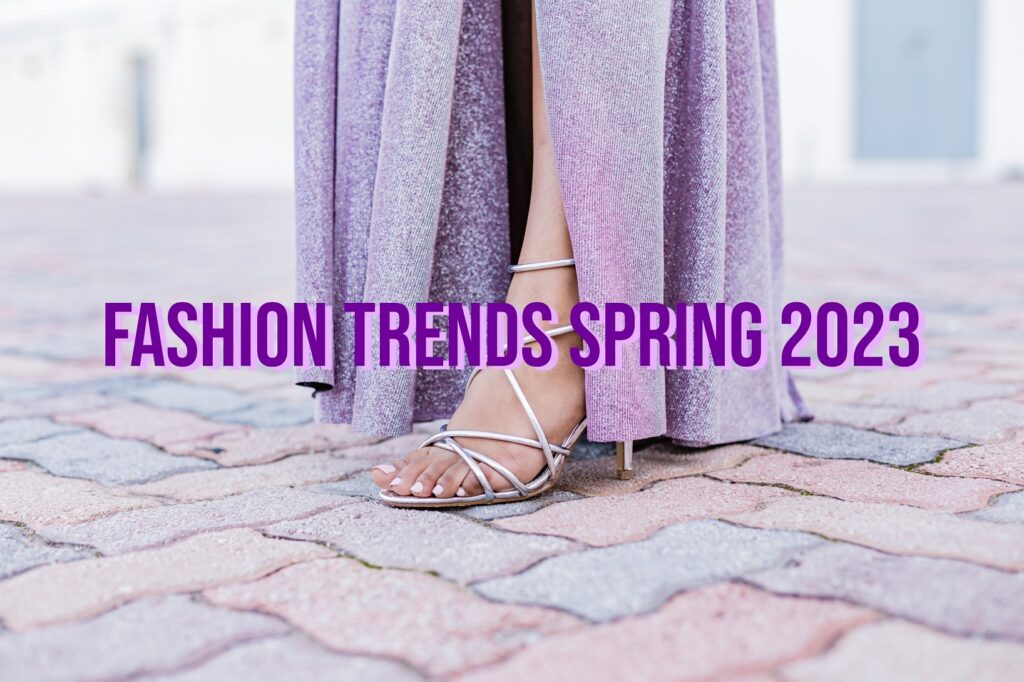 Fashion Trends Spring 2023
Y2K Fashion
The late 90s/early 00s trend keeps getting hotter and hotter. At least if you have a look at what teenagers and young adults are wearing. The trend includes everything from low rise pants, crop tops, knitted vests, semi-transparent pieces, cargo pants and all things you can think about fashion that's at least 20 years old. Visible logos, check pattern, halterneck tops, colorful sunglasses, embellished accessories and butterflies are also popular details.
Glam 70s
If you think it's too soon for the Y2K fashion, how about trying the glam 70s? The maxi styles such as maxi skirts and dresses are definitely defining spring and summer fashion this year. Dramatic floral maxi dresses, kaftans, oversized sunglasses, scarves and jumpsuits are all trendy items to embrace. Think voluminous curls and curtain bangs and you have yourself a trendy hairstyle too. The glam 1970s jet-set fashion can definitely be an inspiration.
Casual Sportswear
Still in the vibe of the pandemic fashion that emerged three years ago? Well, don't fret cause all those styles are still trending. Comfy loungewear or stylish activewear is still popular to wear outside, although it's mainly for running errands and not office parties. I'd even say we see a lot of influence from the 90s sportswear fashion that combined bicycle shorts with oversized college sweaters and visible socks and sneakers. Leggings in all kind of shades are also trending, so be sure to go colorful if you want to embrace spring vibe and comfy vibe!
Folks! Do you have a favorite of these fashion trends spring 2023? Let me know in the comments below! Xx