Folks! Although it's fall and soon to be winter, how about an article on the fashion of next year's spring and summer season? I love this kind of article as it's always the first indication of what the upcoming trends will look like. To be honest though, not too much is new next year. It's still going to be a lot of 80s and some 90s. We will however see more of a bohemian 70s fashion, which is a trend that emerged earlier this year. Here are the fashion trends spring 2021: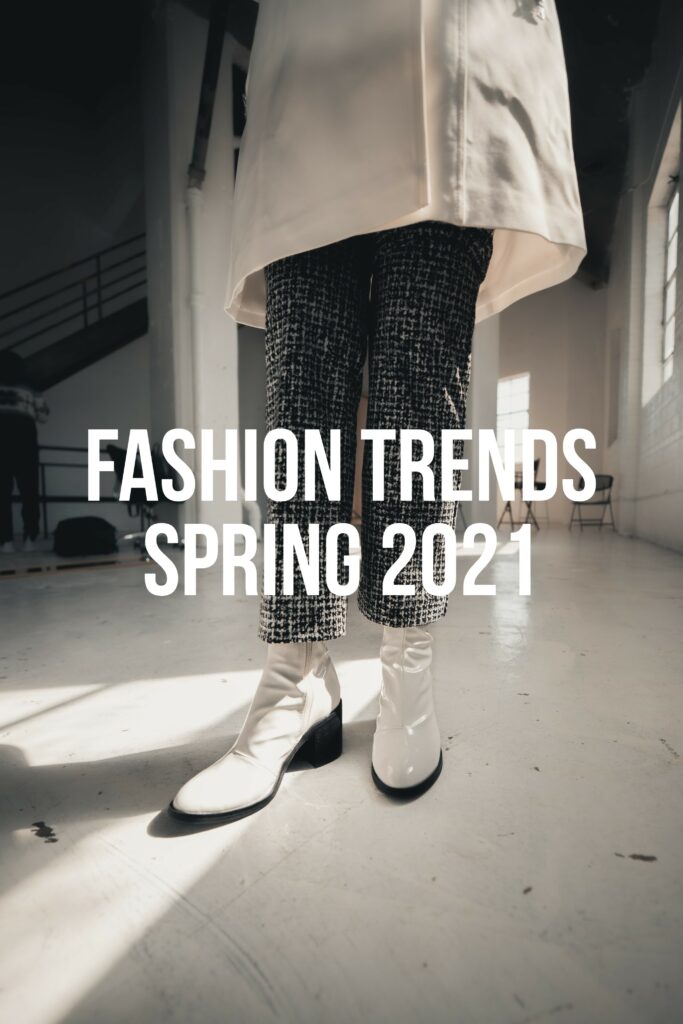 Fashion Trends Spring 2021
Oversized Blazers
One of the biggest trends the past seasons have been the oversized blazer, and well, they don't seem to be going anywhere anytime soon. Black blazers are probably the most common style, but grey, beige, check patterned and pastel colored blazers are popular as well. It's been common to pair the oversized blazers with high-waisted pants and crop tops, a styling combination that is continuing next year. It's also been popular do work the oversized blazer with midi and maxi dress, as well as working them as sets.
Bright Colors
Pastels have also been popular the past seasons, and are continuing in the spotlight next season too. I'd say that not only the pastels are popular but beige, white and bright grey too. The pastels are often done in a more mature way, with a more darker tone rather than the bright and popping intensity they normally have. Think dove colors in combinations with pastel colors and you have the result! The bright colors are commonly done as blazers, crop tops, sets and bags.
70s Boho Life
The 70s are slowly making their way back, and mainly in the shape of the 70s boho life. With maxi dresses, fringe, paisley, earthy colors, vests, patchwork and denim the boho vibe is pretty strong. From an aesthetic point of view, the 70s Bohemian style is pretty close to the Folklore fashion, which is also gaining in popularity. The 70s fashion next season will also be about the hotpants, the voluminous blouses, braids and fedora hats. Get the boho life going!
Puff Sleeves
Speaking of voluminous blouses, not far from we have the puff sleeves. The statement sleeves have been dominating fashion for at least five years and are just getting bigger and better. The voluminous puff sleeves are commonly done with blouses, sweaters dresses, but more and more are also being done with cardigans and jackets. The puff sleeves are trendy to work with high-waisted pants and skirts!
90s Vibe
Lastly, the 90s vibe is going pretty strong too. Fitted mini dresses, pantsuits, beige, crop tops, pencil skirts, pastels, chunky sneakers and baggy pants are only some examples of trending elements. Some details of zebra and leopard are also trendy details from the 90s as well as early 00s. Low-waisted pants and skirts are also making a comeback! Mini bags, knee-high boots and tinted sunglasses are popular and trendy accessories!
Folks! Do you have a favorite from these fashion trends spring 2021? Let's chat in the comments below! Xx