The fashion weeks might be over but the collections will be viewed over and over again as they won't be in season until next year. Though, to start next season early, here's a sneak peek of what the fashion will look like spring 2018. I'm talking what colors we'll be working, what style elements we'll embracing and basically what the trend fools will look like. Here's a preview of the fashion trends spring 2018: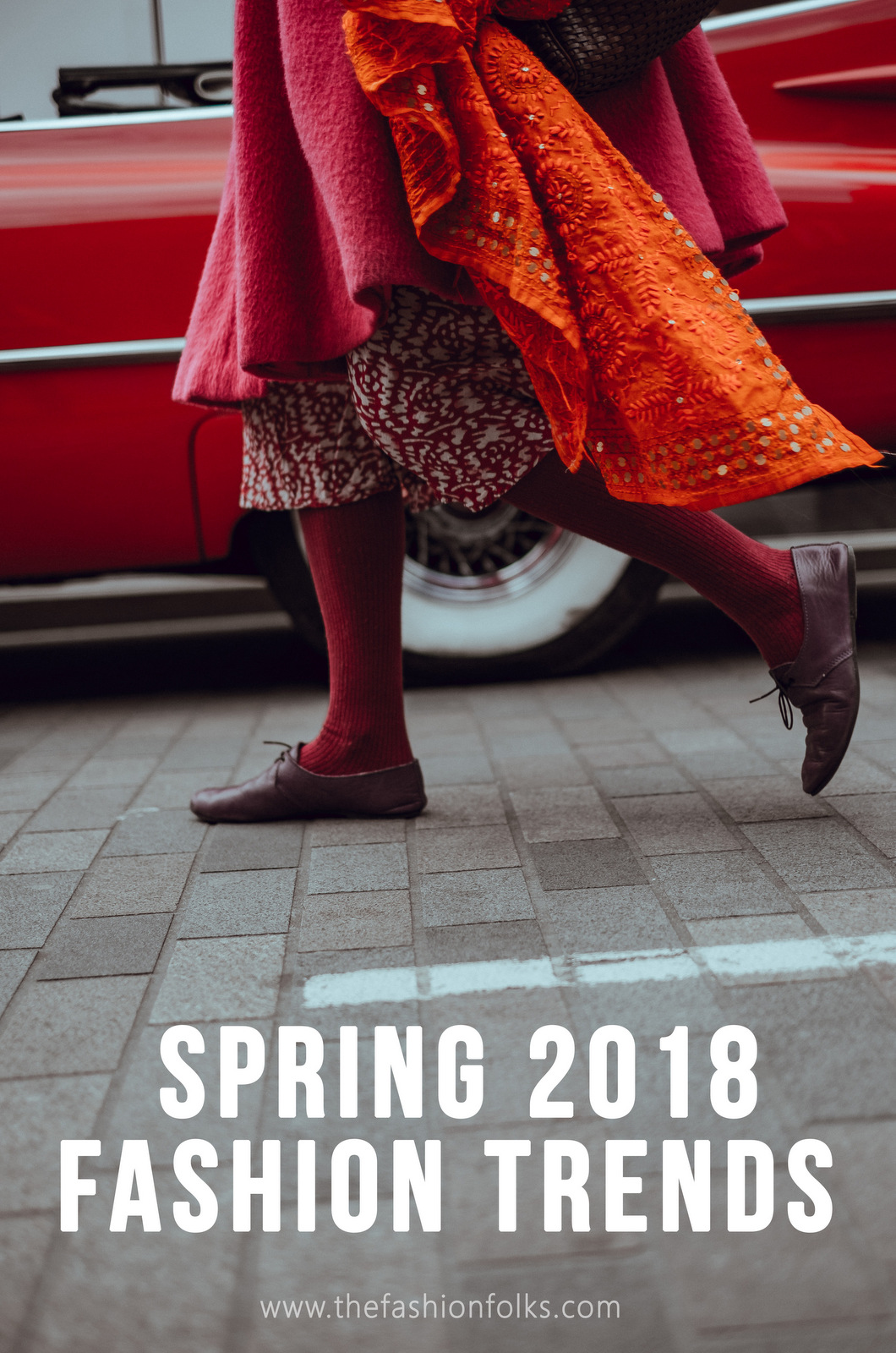 Photo by Clem Onojeghuo on Unsplash
Fashion Trends Spring 2018
Blazer Statement
We've done denim jacket, bomber jacket, leather jacket and now the blazer. What am I talking about? The it-jackets of course! Don't get me wrong, a blazer is never out of style, but sometimes it's more trendy than usual. This spring 2018 is one of those seasons where the blazer statement is a fact. It should be worn, matched and styled as it'd be a jacket. We've seen a lot of oversized check blazers trending but it's continuing down the line with more oversized blazers in check patterns but also monochromatic styles. The blazers were often done in combo with matching pants which creates a pantsuit look. Some designers that worked the blazer statement were: Chanel, Dior, Balmain, Prabal Gurung, Tom Ford, Valentino, D&G and Lemaire!
Monochromatic Mood
Ugh, never has styling colors been easier! The message was clear from several designers, pick one color you like and work it top to toe. I'm talking about a monochromatic outfit as in white shoes, white pants, white blouse and a white jacket. Dare to go bold, but simple, in the one color style. I'll come back to a specific styling article in a few weeks, but if you can't stay away, remember to break the look off with different textures. Perhaps a jacket or a scarf. Contrasting one color as in accessory or a clothing piece will also do, it creates an excitement with the contrasting style. The extra trendy colors that were popular to do, besides white, were; yellow, red, navy blue and orange. Some (or many) designers that went for the look were: Stella McCartney, Valentino, Christopher Kane, Roksanda, Ports 1961, Missoni, Versace and Delpozo.
Loose Silhouette
Never has fashion felt more comfy and cozy with the loose silhouette that's trending next season. Away with tight, slim, defined and hello to flow of fabrics, oversized pieces and the casual vibe. The loose silhouette has been done for the majority of clothing pieces. Loose pants, shirts and blazers. Dresses with a subtle definition by the waist. Skirts in midi style with a lot of flow. The looks have sometimes been defined by a simple belt or the tucked in style. Catch Victoria Beckham, Celiné, Roksanda, Burberry, Mulberry or Emilio Pucci to get some inspiration on how to work the loose silhouette spring 2018!
Crispy White
If they were to make a sequel to The Devil Wears Prada they definitely need to include an iconic line concerning the (not so) groundbreaking return of white each spring/summer season. White always feels like a trending shade each year when the temperatures gets hotter. Spring 2018 is no exception with crispy white shades being done, a lot. Like, a lot a lot. Go for the monochromatic white look or contrast the outfit with white. The classic black and white combo were done by many, Fausto Puglisi and Blumarine to mention two. Other designers that worked the crispy white shade were: Haider Ackermann, Roksanda, Ports 1961, Tom Ford, Christopher Kane, Chanel, Miu Miu, Dolce & Gabbana and Delpozo.
Mini-Trends
There are always some mini-trends that are easy to neglect as they exist in the periphery. They are loud enough to be noted though, but perhaps not go mainstream. Here's a quick roundup of some of those trends:
Transparent Materials – Not sure if cred can be given to Raf Simons' Calvin Klein collection for FW17 with this iconic look. But somewhere, somehow the trend started and that look is the first one that crosses my mind. However, the use of transparent materials continued this season. Calvin Klein showed more of the style, Chanel worked it a lot and so did Valentino. The most wearable way of doing it is perhaps by adding a see-through raincoat or umbrella. I'd say dare the shoes too, they're ugly but fun but ugly but chic (but ugly).
Details of Ruffles – Get that flowy vibe going with ruffles next season. They popped up here and there, accentuating an outfit or just by adding some movement to the looks. Pucci did them, so did Rosie Assoulin and so did Fausto Puglisi. If you've been following the trends the past season, I'm sure you already own a few pieces with ruffles included!
Sporty Influences – Functionalism always manages to find its way through the flow of trends. Each year there's at least one trend that is working the sporty, minimalistic and functional style. This year it feels like it's a bit all over the place, but fiercely done however. Mary Katrantzou worked the grecian neckline. Alexander Wang also added a sporty vibe, Balmain did touch the subject too. Fit for fashion or fashion for fitness? Yeah, it's a thing.
Folks! Which one of these trends is your favorite from the sneak peak of the fashion trends spring 2018? Are you going proper blazer or trying the casual life of vibe? Let's chat in the comments!