We did a reminder of the beauty trends of 2016, so of course we have to remind you of the genius fashion trends of 2016. We talked about some back in January, but there are some new additions too!
Floral Romantic
So what's a prettier pattern than flowers? Uhm, more flowers probably. We're dorks of this trend and have been gushing about it non-stop (read about the floral patterns of the Arts & Crafts Movement here!). The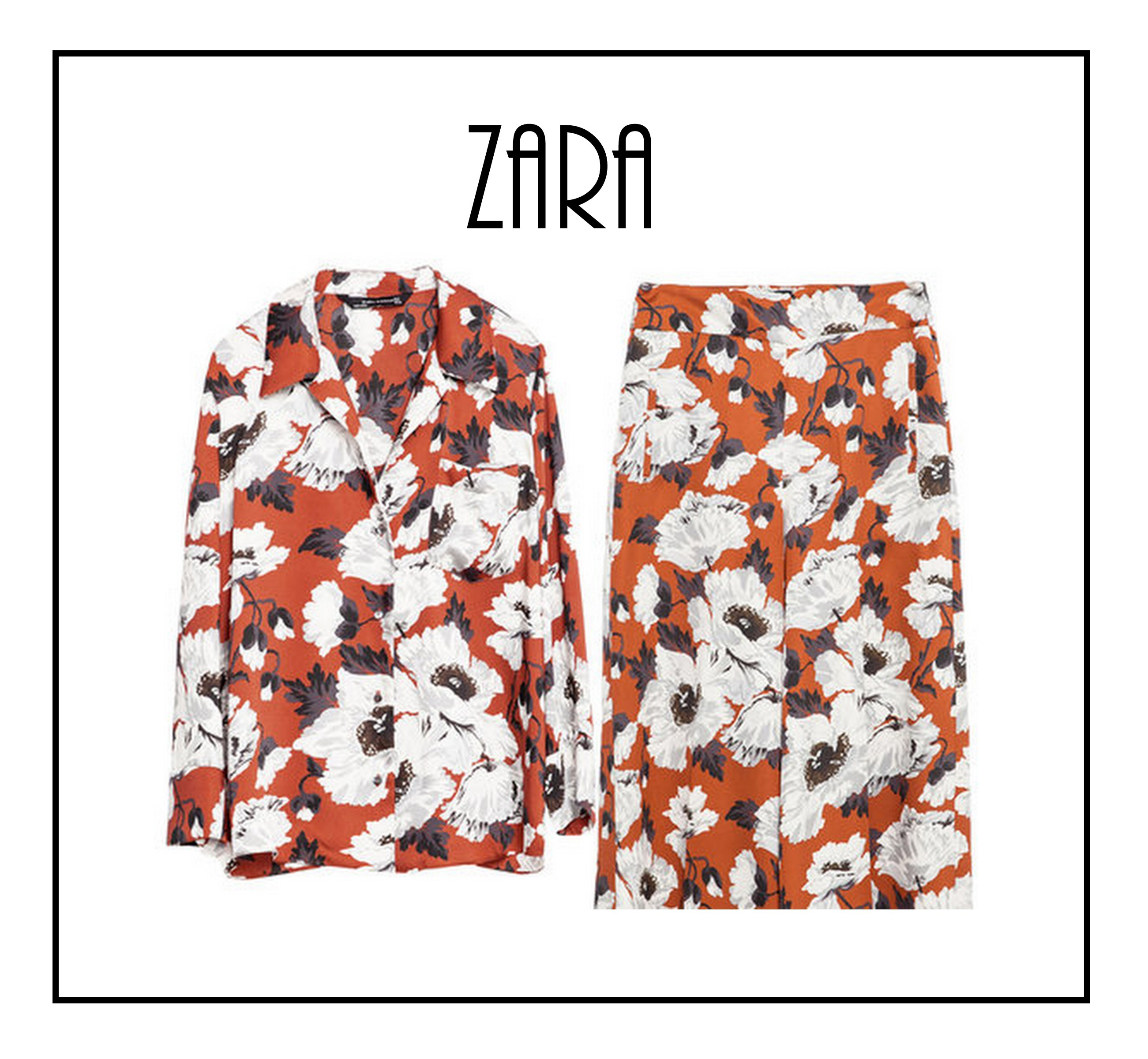 pattern of the season is quite retro, and we're also seeing a lot of tropical flowers. If you're unsure what floral pattern you should pick, many designers worked the more is more style. Kind of over the top, but ever so lovely that is!
Bedroom Wear
So you've probably noticed the trend as it has been around for awhile. But the bedroom wear fashion has evolved quite much since it was introduced. We're talking slip dresses, lace, satin, bras on the outside and dove colors such as pigeon blue, dark grey and dusty rose! As we mentioned in January, we love this trend with heavier materials such as denim, leather and faux fur. This trend has mostly been featured with the 90's grunge vibe, both a chic and bold statement in the world of fashion! See a fashionable example of this trend below, with New York designer Thakoon's robe! 
Off Shoulder
We talked about it earlier this week and you loved it as much as we do! With different colors, shapes, patterns and sizes there is one for everyone if you're fond of the style. As for picking one you love, find an off shoulder top that's close to your personal style in terms of color, fabric and details you love. The step from your ordinary wardrobe to the new trend piece will be less obvious! Also remember to make it work in terms of silhouette.  Be sure to outweigh it with a chic bottom if it gets too heavy on the top with the ruffles and shape!
Pssst, as a bonus: The culottes and the denim overalls are also more chic than ever this season. If you missed our posts on it, read about the culottes here and the denim overalls here! 
And folks, what are your best fashion trends of 2016?