It's Monday, it's the second week of September and I think it's not more than right to start talking about the fall fashion properly. And what's a better way to do it than to kick-off with an article on the fashion trends fall 2019? I've previously written about the fashion trends 2019 in this article as well as in this one for fall 2019 specific. But nothing like a reminder of what we have in front of us. Here are some of the most stylish fashion trends fall 2019: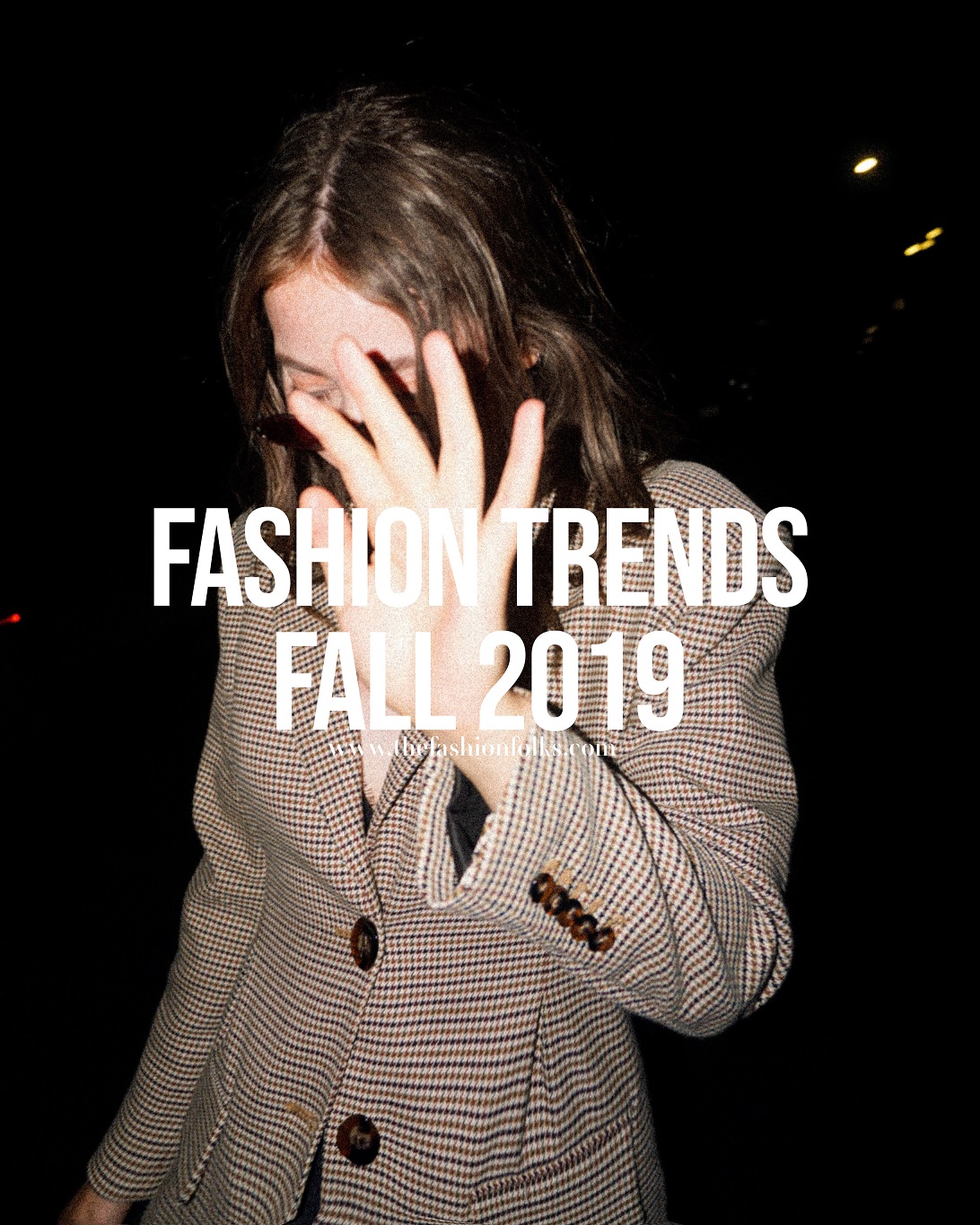 Fashion Trends Fall 2019
High Statement Boots
I know you love boots. You know I love boots too. The good ol' style of shoes are as reliable as ever this fall. We're talking high statement boots in leather, suede (faux), animal patterns and colorful shades. The statement boots fall 2019 should hit the knee or higher for the ultimate trend detail. Your statement boots can favorably be matched with midi lengths or knee-length to maximize the effect of the boots. Make sure to pay attention to what color/style the shoes are in so you can match the material with a fun jacket or so. Don't forget that classic Chelsea boots and other ankle boots are also reliable wardrobe staples, I mean, of course, it's fall! 

Blazers
Another trend that's been going strong for a few season and is definitely peaking in its popularity is the blazer. I even wrote in this article that the blazers can be seen as the new it-jacket. Your blazer, if you want to make it trendy, should be a bit oversize and preferably in a check pattern or why not beige or a light grey? Your classic fitted black blazer (you should have one at least), is not wrong either. Pair it with a blouse in a fun color to make the look more preppy or do it with a simple graphic tee to make it more casual. 

Animal Prints
Sorry to everyone who are getting tired of the animal prints, but they are indeed trendy this fall too. And they're done as boots, skirts, dresses, bags, scarves, blouses etc etc. The leopard print is reliable and so is the snake pattern. Don't forget to add some neutral tones of beige, brown and orange when you work the animal prints. It adds a nice warmth! Brown (faux) leather is another thing that will elevate your animal print and also add some attitude with the material. I also think that gold and copper are two nice metallic alternatives. If you know your fashion quite alright, you know that the metallics are a must for fall! 

Volume
I think this trend might be my favorite one. Perhaps because of the styling challenge volume comes with or because of the statement it is. The volume fall 2019 centers around voluminous dresses, sleeves, skirts, scarves and jackets. The puffy jacket was a hit last year and will continue to dominate the fashion scene this year. Blouses and dresses with voluminous sleeves are definitely to count on when it comes to the everyday style. They're wearable but adds a fun twist with the spacious style. I should also say that slightly oversized sweaters and jackets are a wearable version of the volume trend. Layer it up with up with a sweater, a scarf and some stylish faux leather leggings! 
Colorful Pops
The last few seasons there's been an increasement of colors for the street style life. Colors such as purple, orange, yellow, pink and red have been common for dresses, jumpsuits, blazer sets and accessories too. This trend will continue this year with yellow, pink and purple being some of the most common colors. Don't be afraid to embrace this trend on a smaller scale too, with colorful accessories. Just throw on a colorful scarf or a belt to make your outfit pop!

Folks! What are your thoughts about the fashion trends fall 2019? Let's chat in the comments below! Xx