But folks, we can't possibly continue this year without a proper introduction of this year's trends! I did write a preview article back in October, but another article with even more trends is a must! I have to say that I like where fashion is heading right now, it's quite a playful time with colors, patterns, materials and styles. Kind of anything is allowed, and although it isn't – it sort of is anyways with the ugly fashion trend.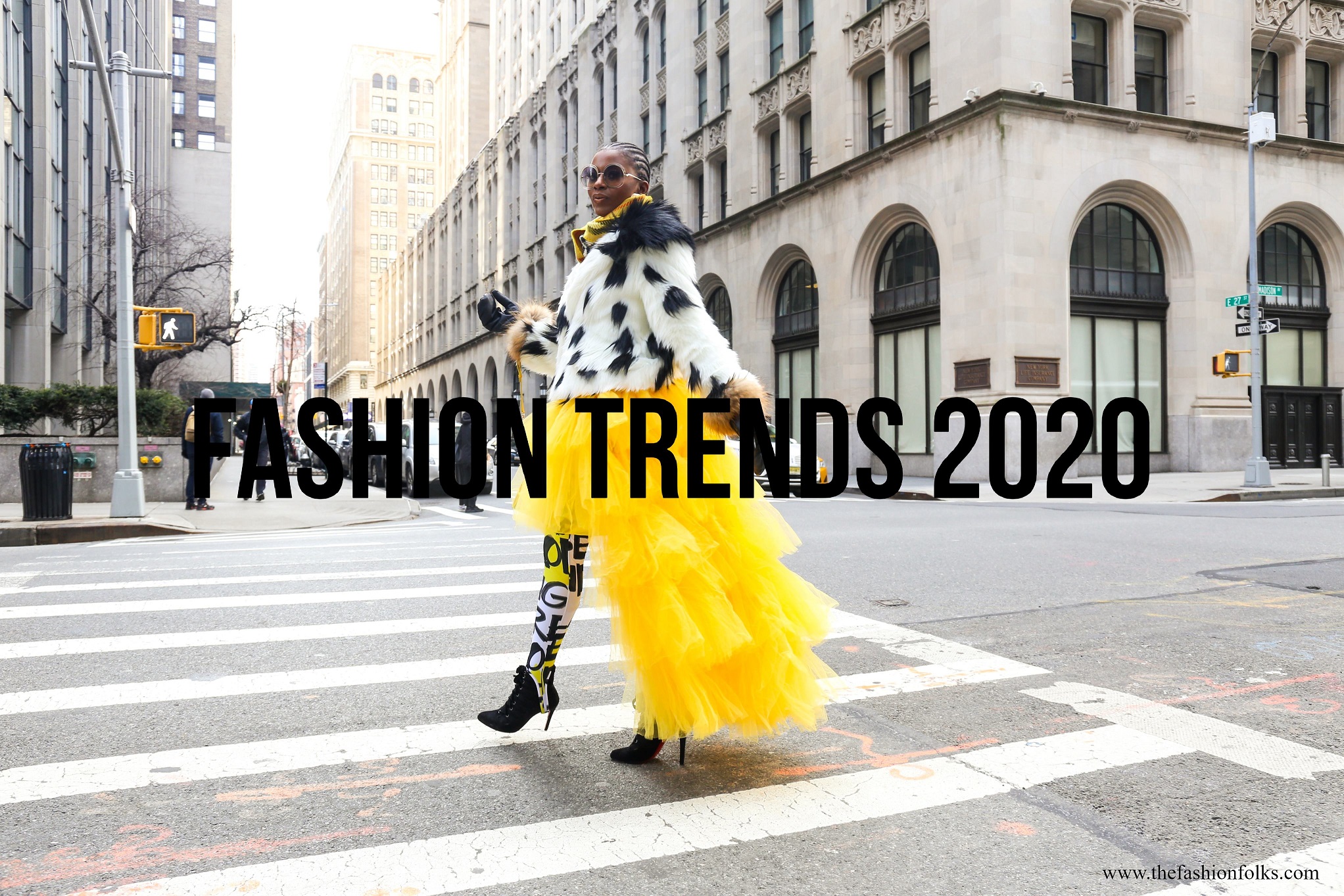 Fashion Trends 2020
Brown & Beige
One of the biggest fashion trends this year is the color brown! Beige dominated the fashion scene last year and brown will be the MVP of this year. Beige will still be popular, don't worry, but it will undoubtedly be accompanied by brown. Both of these colors are neutral and quite favorable to style with more intense shades of pink, red, blue, green and orange! We'll see a lot of brown and beige done as knitwear but also silk and leather/suede. Brown coats will be popular, as well as brown dresses and skirts.

Puffy Sleeves
I wrote an article last week on the puffy sleeves, which you can find here. I don't have that much more to add, than to state that the puffy sleeves are such a fun development of the statement sleeves! I love the voluminous statement they add to any outfit, as well as the drama. The puffy sleeves are a perfect match with high waisted pants and skirts. Don't be afraid to play with volume this year folks!

Patterned Dresses
Another major fashion trend this year is the patterned dress. I'm mainly talking about the shirt dresses and wrap dresses! These styles of dress have been trendy for at least 2-3 years now and are still going strong 2020. They have previously been done in more neutral styles, especially the shirt dresses, but should this year be bold and vibrant with colors and patterns. The animal print is always stylish and a good match with this trend, but polka dots, floral patterns and geometric patterns in general are trendy too. Colors such as red, baby blue and yellow are common choices!

Pointy Boots
The pointy boots are another big fashion trend 2020. The pointy boots are basically what it sounds like, boots that are pointy in the front. A popular style of the boots have been the cowboy boots, but also sock boots and "normal" Chelsea boots. What I like about this trend is that they add a sharpness, quite literally, to the outfit. They're fierce to work with a pair of skinny jeans, but also flared jeans. The pointy boots are great if you're working many layers as the neat style of the pointy boots will balance it! Same goes with voluminous clothing pieces, they're a great match with the pointy style!

Cardigans
One style that is definitely up and coming is the cardigan. It's actually quite the natural step from all the years with statement sweaters. The cardigan that is trending this year is quite similar to the chunky knitted sweater though, with the difference of being open in the front. Knitted cardigans that are a bit more fitted are also popular and should preferably be worn buttoned for the ultimate chic look. The cardigans are a must to layer with patterned dresses, silk skirts and anything denim.

Hair Accessories
I wrote a trend alert earlier this week on the headbands and can only continue to say that they are major this year. Scarves, barrettes and berets are other trendy hair accessories 2020. You'll honestly be fine however you style it, but remember to give your hair some extra love this season. Embellished headbands are trendy and glam, whilst animal patterned headbands are more edgy but still trendy. Headbands are quite functional too, so don't be afraid to try one out!

Folks! What are your thoughts on the fashion trends 2020? Let me know in the comments below! And hey, have a lovely weekend! Xx