As we did a recap on Beauty Trends 2015 earlier, so we had to address the fashion trends of the year as well. This year has been a year of contrast, with a mix of materials, prints and colors. We've seen feminine lace being matched with black leather, light palettes being matched with heavier ones and heavy volumes being paired with skinny jeans.
However, most dominant have perhaps the more historical trends been. Spring of 2015 was the spring of the 70's with clean lines, suede and jumpsuits in the spotlight. And speaking of denim, the material never seems to be going out of style as it's been matched and used all year. More specific has the denim trend been obvious in the 90's vibe that have been more vibrant than ever. Mini-skirts, street style feeling, baggy jeans and platform shoes – have all been the way to-go. Color-wise; Burgundy, dusty rose, emerald green and baby blue have been dominant. And folks, whatever you do, don't forget the oversized turtle necks, 2015 was the year they fully exploded! Fashion Trends 2015? Yeah, we liked you.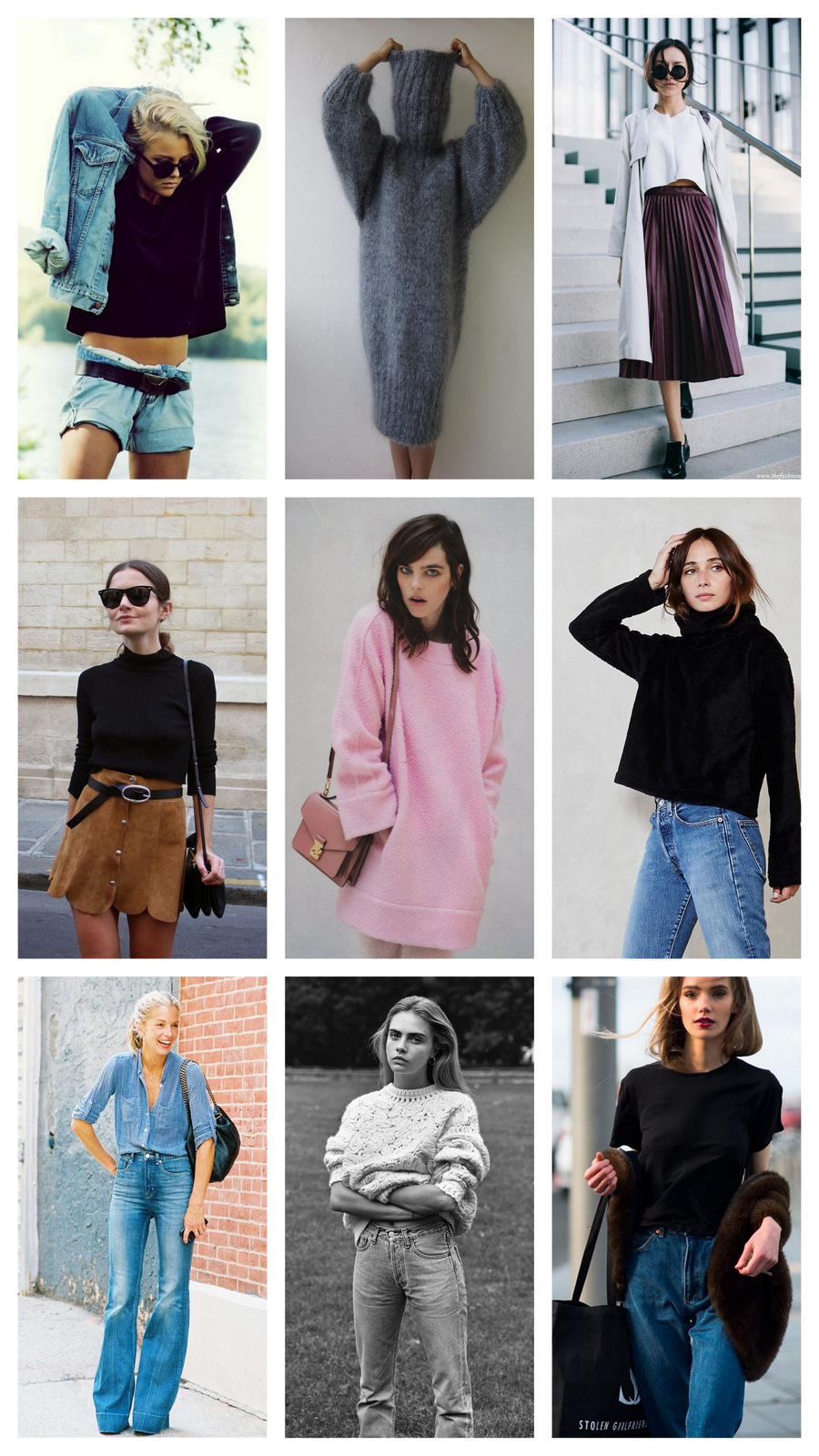 The pictures used in this post are not the property of The Fashion Folks
Sources can be found on our Pinterest.