Folks! What's better to-do on a Saturday than learning about some fashion terminology? Impossible to cover them all, but let's talk about some random ones that might be useful or at least fun to know about!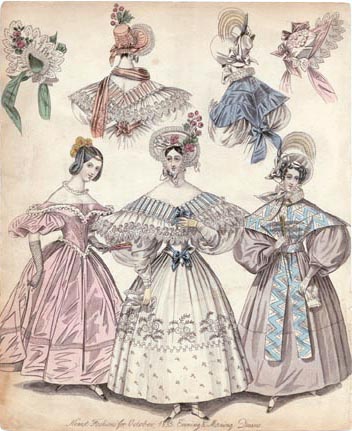 Ham sleeves
Kind of the most flattering name of them all, but kind of the coolest sleeves there is (or have been to be honest). However, the ham sleeves were popular during the Biedermeier era (1820-1850) and were mostly just a massive piece of fabric. The sleeves were heavily oversized and kind of like the harem pants but for the arms! Interested in learning more? Read about the Biedermeier fashion here!
Choker
So the theme for this post is apparently terrible fashion terminology. A choker is nothing else than a necklace that's wrapped around your neck! A definite accessory babe of the 90's and is back in the spotlight again due to the 90's/grunge fashion that is back in business! They're quite the statement and the perfect go-to whenever you feel like doing a throwback. Add a flannel shirt, a pair of baggy jeans, a beanie and a white tee and you're welcome!
Hatter
Perhaps the best name for a profession (or maybe just because we're bonkers about the Mad Hatter aka Alice In Wonderland). A hatter is someone who makes and designs hats. Definitely a profession that's not as popular as it's been in the history, but nevertheless a charming one indeed! Hats today are mostly minimalistic and better off for the daily life (except for finer events), and they're more commercial than find handcraft. But we love 'em though even though they might not be as eccentric as the Mad hatter's!