How about talking some fashion resolutions 2023? Yes, I think that would be a good idea! And as I've talked about before, it's not really about resolutions but more goals to strive towards throughout the year. Here's a more conscious approach fashion resolutions 2023!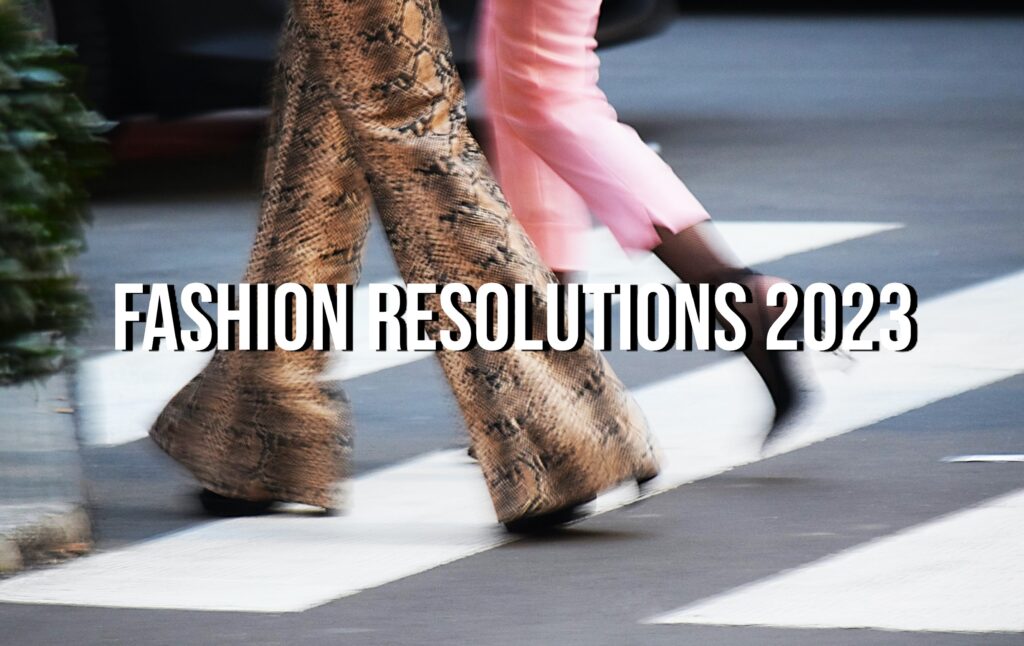 Fashion Resolutions 2023
Work With What You Got
One important thing this year is to focus on what's already in your wardrobe. I mean, we all already know we should consume less, so why not start this year? You'll do the environment a favor and your own wallet as well. Although you might be tired of the clothes in your wardrobe, it's all about seeing them from a new perspective and understand how you can make them interesting again. Work that old jacket of yours with a new color, material or style. Check out this article if you need some inspiration.
Stay Playful and Creative
Another thing I'd like to emphasize this year, is to be more playful and creative in fashion. This year is a good moment to do so, as we have a more playful fashion (the styles of the 00s) emerging. Also, by playing around more with your style and outfits, you'll learn more about what you like and don't. That will be a good foundation for future purchases. Here's a text on how to be more playful in fashion.
Invest Consciously
Of course, you can still buy clothes, but please consider being more purposeful this year. Don't buy stuff spontaneously you're not sure of, but be conscious and thoughtful about it. Ask yourself if you're really gonna wear the clothing piece, or if it's more something you like the thought of. Be sure you don't already have 57 versions of the same clothing piece in your wardrobe. And if you need something of a one-time event, ask yourself if you can't borrow or rent something instead.
Recycle Your Clothes
Please promise me to not trash clothes you don't use any more. Instead, give it to a friend, donate to charity or recycle them. A lot of stores and organizations offer the possibility to recycle your clothes and turn them into new fabrics and clothes. Or if you need money, why not sell your clothes at a second hand website or a garage sale? Just don't put your old clothes in a trash bag, even old worn out socks can be taken care of these days.
Folks! What are your best fashion resolutions 2023? Let me know in the comments below! Xx