Folks! Happy new year, happy new week and happy new day! It feels weird, but aesthetically pleasing, to write 2022 instead of 2021. But oh so much fun this year is going to be, and how much fashion we're going to talk about. First out though is nothing less than a post on some fashion resolutions 2022. Of course nothing too serious, but serious enough to be considered a part of a 2022 mindset and routine! Here are three fashion resolutions 2022: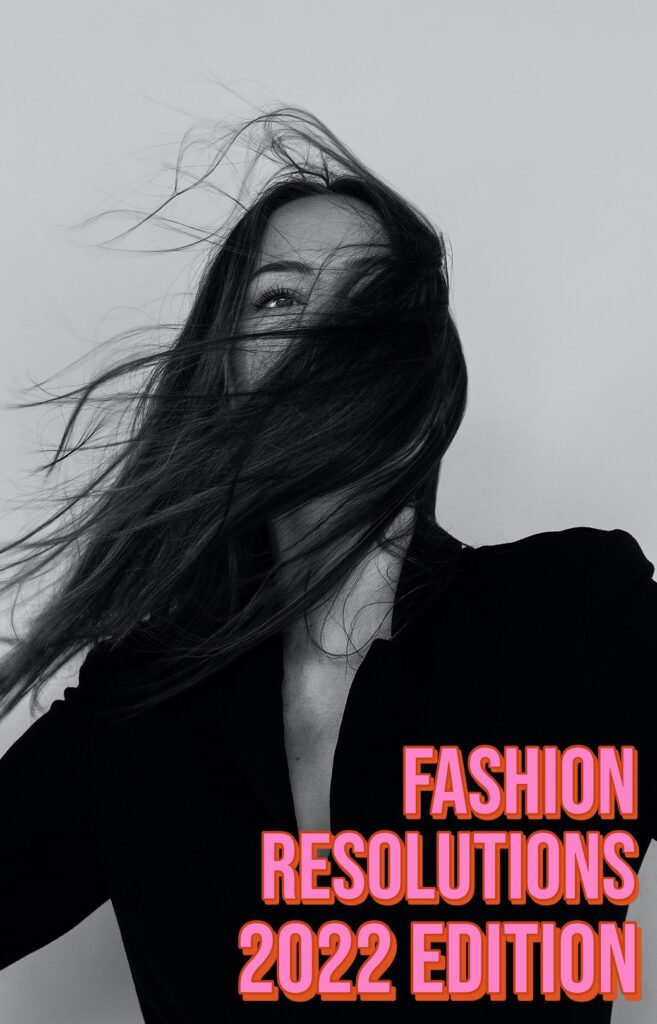 Fashion Resolutions 2022
Be More Creative
It's always fun being creative, but how about being more creative with your fashion? Yes, how about 2022 being a year of playing with your style, pushing your comfort zone and finding new combinations to love and adore? It's easy to be stuck in a fashion rut of fashion and always rely on your good ol' go-to outfits, but (fashion) life is much more fun when you find new ways to represent yourself and feel good about yourself. I'll write more articles about how you can be creative with fashion, but check out this one and this one for a start. 
Shop More Green
I'm not really talking about shopping stuff that are green, but I'm talking about green as in eco-friendly fashion! There are several ways you can do this, but one good start is of course to shop less! Start asking yourself if you really need another black dress or another white t-shirt? Often, the answer is no. However, if it's yes, see if you can purchase the item in a sustainable context. Perhaps a new item made from recycled materials, or an item that's second hand. Maybe even your best friend has the clothing piece you want but never wear, and maybe a swap is possible? Let 2022 be the year we all become more conscious about our shopping habits. 
Wear More Color
Pffft, I know. Such an easy resolution indeed to state that we all should wear more colors this year; but it's a reason why it's typically is a reoccurring resolution; people should wear more colors. No, you don't need to wear neon yellow in order to be successful with this resolution, but find a color that really flatters you and embrace it! It will enhance your presence, boost your confidence and add a spark to your fashion life. I suggest starting with more humble colors as olive green, dusty rose, mustard yellow, but work yourself from there! Here's an article on colors. 
Folks! What are your fashion resolutions 2022? Let's chat in the comments below! Xx