Folks! It's time for a holiday week on The Fashion Folks! Five posts that are more or less related to the holiday season this year. It will be some casual tips, gift guides and just fashion nonsense as always. If you don't celebrate any of the festivities coming up later this month, hope you'll enjoy some of these posts anyways and make the tips more generalized! To start, some fashion ideas holiday seasons 2018: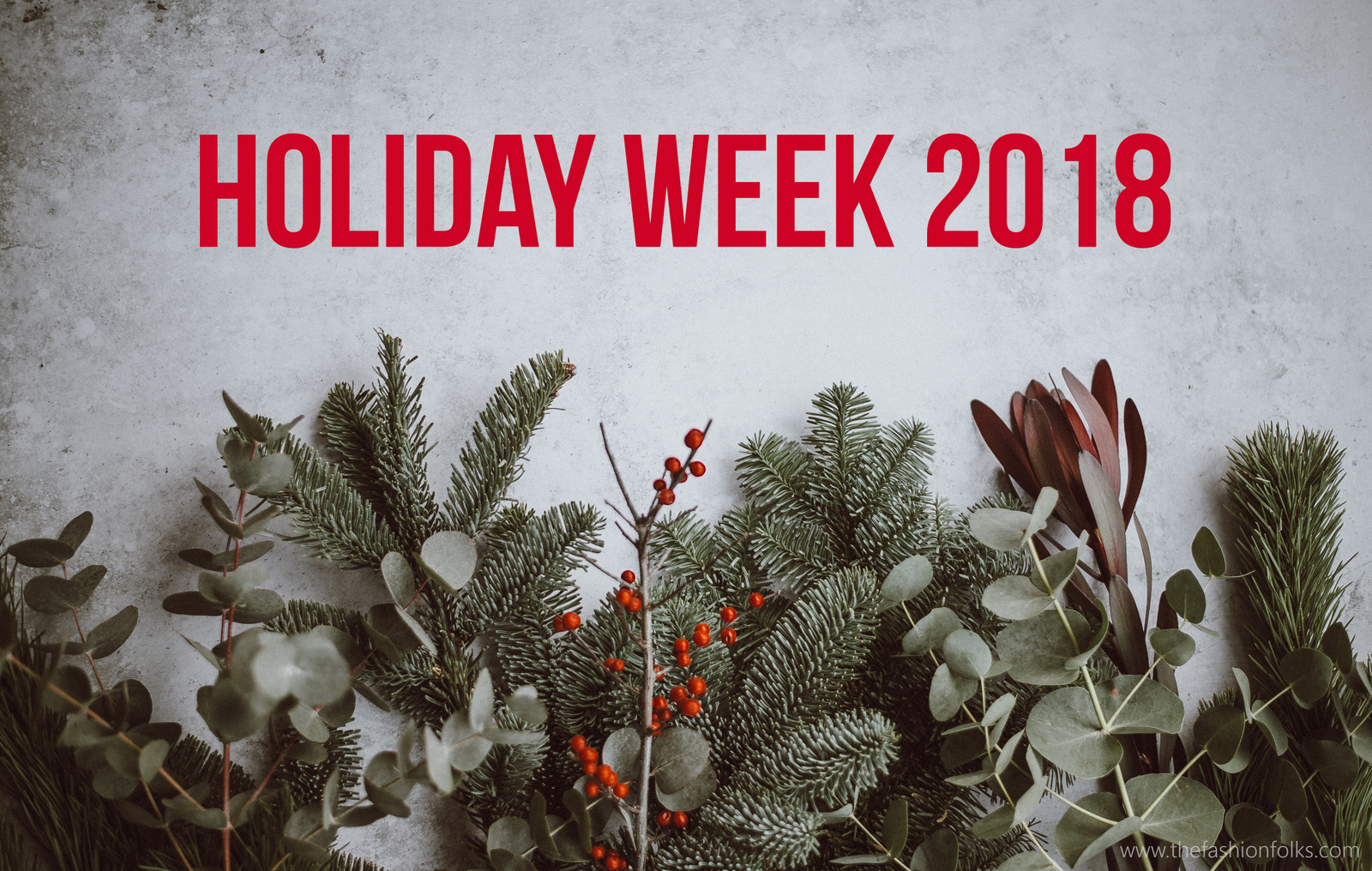 Fashion Ideas Holiday Season 2018
Everything Red
Let's start this week simple by talking about adding red to your outfits. I mean, red is obviously the color of the season and the shade that will give you the holiday vibe. Adding red to your outfit is an easy way of feeling more festive and in spirit. I think red works really well with the fall colors of mustard yellow, navy blue and forest green. As the latter also is a holiday color the two in combination gives a really festive vibe. A red statement sweater can be a fun and trendy alternative whilst red accessories are classic and reliable. If you want to go really detailed and seasonal, a red bow in your hair or to your shirt can be a cute match! A red belt is also really handy if you need to structure a dress or you just want to add a color pop to your outfit!
Knitted Sweaters
I talked about the knitted sweaters last week as this time of the year is truly the season for them! It's also "tradition" to wear ugly Christmas sweaters, which can be a fun way of embracing a more playful fashion. Perhaps not that practical though as you'll most likely get tired after wearing it a season or two. The best part about the knitted sweaters are that they're really warm and cozy. The chunky look and the soft texture also adds a fun twist to any outfit, especially if you're working more rough materials (leather, denim etc). A knitted sweater is also a great layering piece with a buttoned shirt or a turtleneck.
Statement Accessories
I'm one of those people that definitely believe in the power of statement accessories. It's a really budget-friendly and sustainable alternative not to buy new festive clothes each year but to spice up your old ones or elevate your daily ones with some statement accessories. A fine black t-shirt, with a hairdo and oversized earrings is an example of a simple but glam look. Your LBD can favorably be more glam with a good statement necklace! It's simply about taking basic clothing pieces and give them a more glam feeling with luxurious-looking accessories!
Rich Fabrics
Another statement thing about this season are rich fabrics. Not necessarily meaning rich as in expensive, but rich as in luxurious or vivid. Silk, faux fur, velvet and lace are my best materials for this season. They're all more or less refined and are associated with more glam occasions. Adding these fabrics to your daily fashion life is a fun way of making the look more intriguing but also embrace the festive season. As these are quite pure, they're fun to match with more edgy materials such as leather, knitwear, patent leather or denim. A silk blouse with a pair of jeans is a good example or why not a black leather jacket to your red lace dress? That's what I'm talking about!
Folks! What are your thoughts on these fashion ideas holiday season 2018? How do you bring the festive feeling to your fashion life?