So you know those days when it feels like you can't put together a single decent outfit? Where nothing feels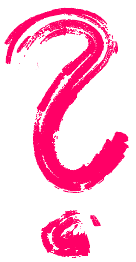 right and everything looks off? When there would be no difference if you wore a potato sack or a fancy dress?
If you've answered yes to all these questions, congratulations you're an official member of the fashion club "just a person trying to dress decently". There are good and bad news to this though. The good news are that you're not alone, the bad news are that these fashion fail days are inevitable. Another good news? There are ways to decrease them, simply by knowing some fashion hacks!
Three Fashion Hacks
Plan your outfits in advance:

We hacked this subject in our post How To Skip The Outfit Anxiety In The Morning,  but it's too valuable not to mention again! The trick is to write down your best outfits on the days your inspiration is flooding, so you have it in stock on the days when the inspo is absent.
An inspiration map:

We love our inspiration indeed, but too often we save outfits and fashion ideas to only forget about it a few minutes later. The days when you're out of ideas, pop up your inspo map and dwell in the inspiration. Choose an outfit with clothing pieces close to your own and make it happen!
Go-to clothing pieces:

If you know what your key pieces are in your wardrobe, hacking the fashion life will definitely get easier. It can be black jeans and white tee combo, a jumpsuit or a maxi dress. Simple fashion combination that never gets tiresome are golden when the fashion emergency is real! Pssst, we're also big fans of relying on a fashion set, with matching top and bottom!
Folks, these were some of our fashion hacks for bad outfits days! What are yours?