Okey, here's the thing: I'm a big fan of chic outfits, but I'm also a big fan of staying warm during winter. I've talked about some fashion hacks on staying warm and fashionable before, but I think a reminder, and some new tips, is definitely in order. Nothing like keeping the outfit inspiration going strong, although it's winter!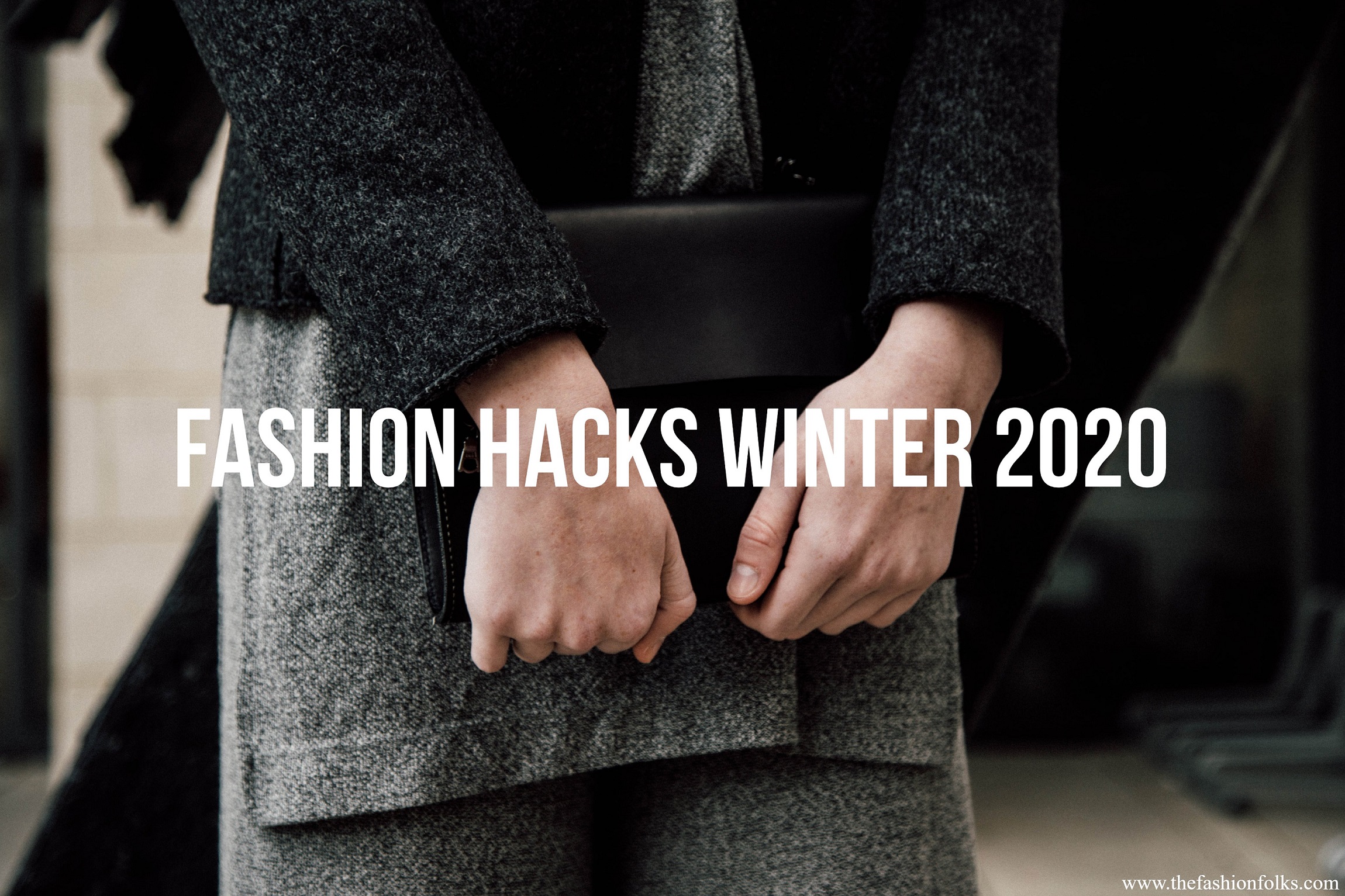 Winter Hacks 2020
High boots 
I know you love your sneakers, they're comfortable, they're stylish – but you'll thank yourself if you invest in a pair of high boots (at least knee high). They'll keep your legs warm with the extra layer of material, they'll also protect your legs (and feet) from water puddles, snow and so on. It's also quite the trend to pair midi clothing piece with high boots, so it's definitely a chic thing to try! Really warm to go for a midi coat/jacket and a pair of high boots. You can work your high boots with midi lengths, but also why not maxi or knee-length? 

Layer Up With Knitwear
So ugly fashion is a fun subject I've been talking a lot about lately. One of the key items in this fun fashion trend is knitwear! Especially knitted sweaters and cardigans are a must. Much due to the fact that the ugly fashion trend is a lot about layering and what are better pieces to layer with than with sweaters and cardigans? Although your pink sweater might mismatch your red dress, dare to go for that combination this year! Or why not going for that classic black cardigans with your floral dress? The idea is that whatever you do before you leave the house, throw on one more layer! You'll stay warm and you'll stay trendy!

Berets & Beanies
Although hats are always fashionable, berets and beanies are the perfect match for winter! They're warm and they're also chic. I think that whatever style of beret and beanie you have, just work it and let it be a clash or a match! I'm actually a fan of matching my beret/beanie with my gloves and even my scarf sometimes. It's maybe over the top, but an easy way of making your outfit look more cohesive and stay warm. You can also choose your warm accessories in the same tones as the main clothes of your outfit!

High Collar Pieces
So high collar pieces are not to be underestimated when it's winter. They will protect your neck and they will keep you so much more warm! Turtlenecks are of course an obvious choice, but also something so simple as dresses and tops with a high neckline. You can also make it easy for yourself and add a scarf to your wardrobe, but if you own a turtleneck – I highly recommend wearing them a lot this winter season, you'll notice the difference. And a black turtleneck is a classic clothing piece everyone should own! 

Folks! Do you have any fashion hacks winter 2020? Let me know in the comments below! Xx