So how about some fashion hacks summer 2019 to get us all going with that fashion life? Well, I have some fashion hacks that will improve your style this summer. Simple hacks that also will ease the fashion life and make it easier to cope with the season. Everything from avoiding dull outfits to dealing with hot temperatures: here's how to work summer 2019 the fashion way!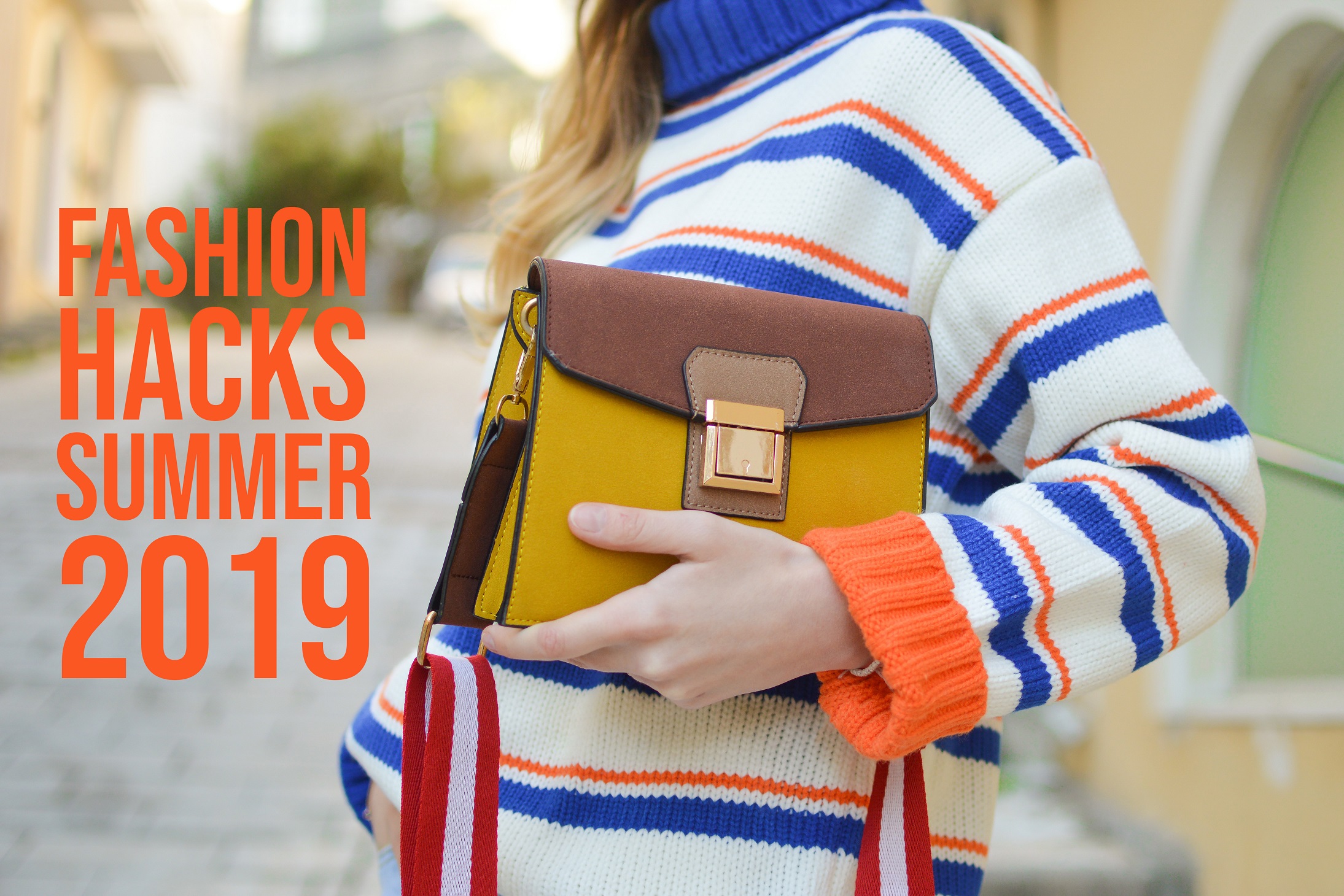 Wear Bright Colors
The first thing you can do is to wear bright colors. The heavy black, dark grey and brown will absorb the sun which will make the clothing pieces warmer to wear compared to pieces in bright colors. It can therefore be a good idea to work more white, light grey, pastels and beige. Also, it's a nice change to wear brighter colors for summer, if you tend to choose black for fall and winter (we all do though, don't we?). And same goes for choosing clothing pieces that are not tight, your skin will breathe better if you choose voluminous clothing pieces. Also, it's very trendy with voluminous dresses right now, so why not give that a go? You can also choose that oversized style or fluffy blouses if you want to embrace a more "breathable" fashion. But whatever you do though, choose those bright colors!
Simple Accessories
Another thing you can do in order to improve your summer fashion is to focus on simple accessories. Summer is not the time for layering up heavily with accessories, which is why you should focus on simple accessories. I'm talking stylish shoes, or one necklace, or a watch or a pair of earrings. Just accessories that will highlight your outfit instead of dominating. I'm a big fan of doing a simple dress and some fun shoes, or why not a playsuit and a scarf in the hair? Going for some statement earrings can also be a way of elevating the outfit without going crazy. A white dress with some leopard earrings or boots to keep it trendy, or why not making it pop with some red? You get the idea!
Lively Clothing Pieces
And speaking of simple fashion during summer: the clothing pieces you do wear can favorably be in a stylish color or a print. It's a great alternative if you don't wanna go for accessories but still keep the summer fashion light and entertaining. There are a lot of fun colors and prints that are trendy this summer that are great for the summer fashion. Perhaps a bright red, an intense yellow or a popping animal print? Whatever you choose, let the color and/or the print do the job for you and make your summer fashion interesting! Don't forget that you also can choose the accessories you would wear anyways (bag + shoes, likely) in matching colors/prints/materials to elevate the look further. Here's a list on trendy elements summer 2019!

Folks! What are your best fashion hacks summer 2019? Let's chat in the comments below! Xx