I'm sure the majority of us are well aware of at least some of these fashion hacks, but nothing like a reminder as spring is here! From how to deal with sheer fabrics, to colorful prints and stay safe in the sun, here's some fashion hacks spring 2018: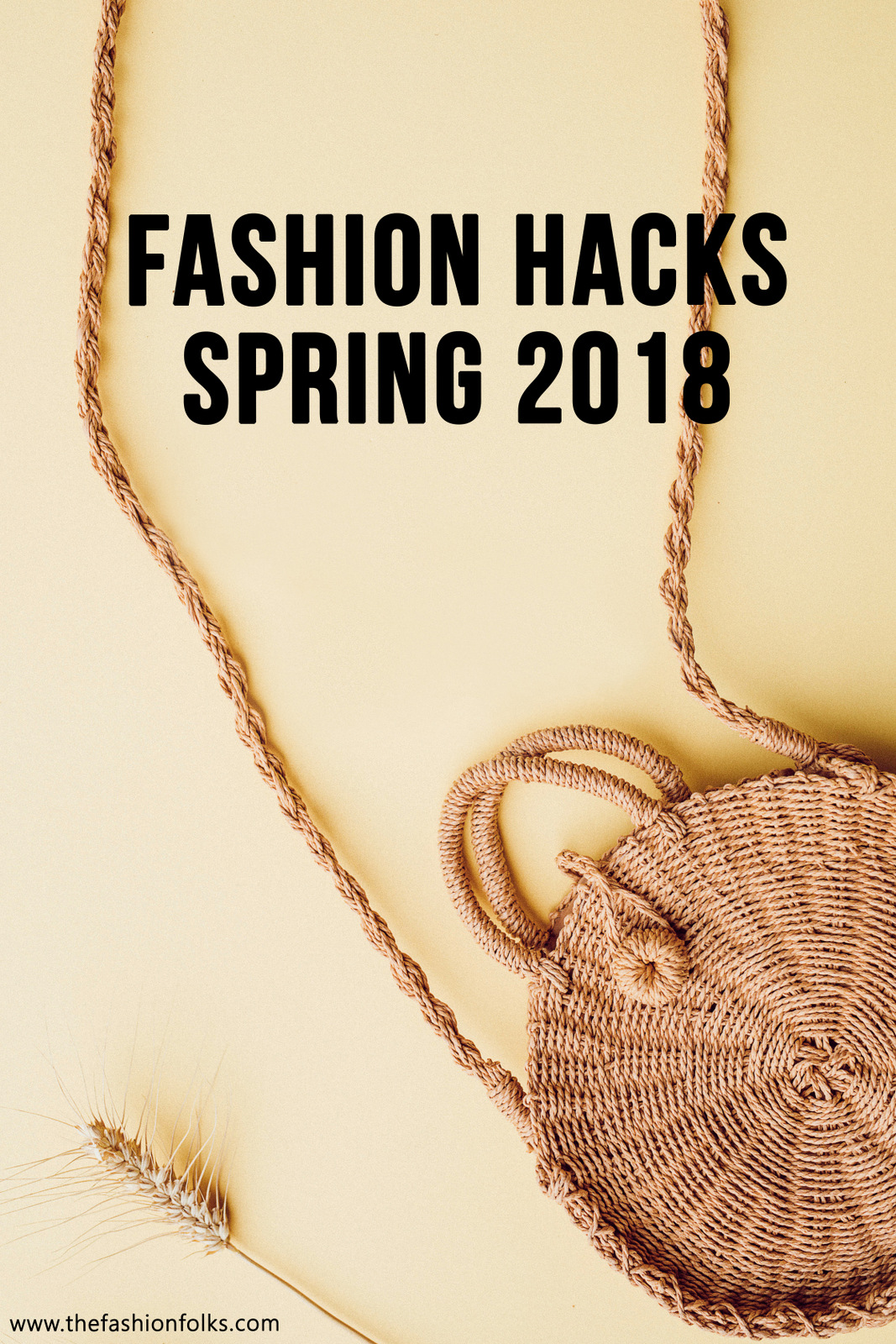 Photo by Liana Mikah on Unsplash
Fashion Hacks Spring 2018
Neutral Layers
I talked about the transparent fashion trend last week (catch the article here), and thought I'd bother us all this week too with the sheer trends. My top fashion hack for dealing with sheer tops is to work a neutral layer under. Either a piece close to your skin color or a color that's close to the shade of your clothing piece. That is, a white skirt under a white sheer dress for instance. Same goes if your wearing a transparent top! Remember to pick clothes that are defined so it won't be any fuss with layering. 

Another great area you can use the neutral layers for is when you're wearing a short skirt/dress and want to wear something under. Perhaps it's a bit chilly or just windy. Go for either a pair of shorts or a neutral skirt. Same goes if your dress is a bit transparent  too! You'll find lots of options in the section of basic clothes that the stores usually have. Catch more about the transparent trends here!
Color Match Your Print
I know I keep going on and on about this styling hack but it needs to be stated over and over again. If you know how to match your print in a colorful way, your spring fashion game will elevate for sure. It's easy to choose to match with neutral colors of black, grey and white when you're working a colorful print, but it's even more chic to go for a matching color. That is, pick out a color you like in your print and choose it for a clothing piece that you match with the color in print. That way you'll keep the colorful style of the print and you'll grow more comfortable with matching different colors. As the two colors will have one color in common the outfit will also look more coherent. This will in a way also neutralize the print and color as it won't be any harsh contrasts!
Fashionable Sun Protection
Sunnies and hats aren't only chic accessories but also functional pieces that'll partly protect you from the sun! So don't doubt yourself if you feel like you're too much with sunnies or a hat, it's essential! Go for a lighter hat, perhaps a straw style, to suit the warm weather. The straw texture is also a chic contast with the simple materials of spring fashion.

As for the sunnies, find a pair that you're comfortable with. One thing to think about is that sunnies looks different on different face shapes, so if you feel off with some sunnies, so might be the case. Find a pair of sunnies you adore and you have a favorable go-to option! There are also ways you can make the sunnies extra chic. Perhaps leave the statement earrings home or do an updo to keep the sunnies in center of attention! As with all the recomendations of dealing with the sun: don't stay in the sun too long, use SPF and hydrate!
Folks! Which one of these fashion hacks spring 2018 is your favorite? Let's chat in the comments! Xx