In the beginning of the year I wrote about some fashion resolutions. These resolutions were not to be seen as strict rules to follow, but more like inspiration on how one can improve the fashion life. As it's 1st of September today, I think it's quite the good time to bring these fashion goals back and see how we can keep on improving this fall!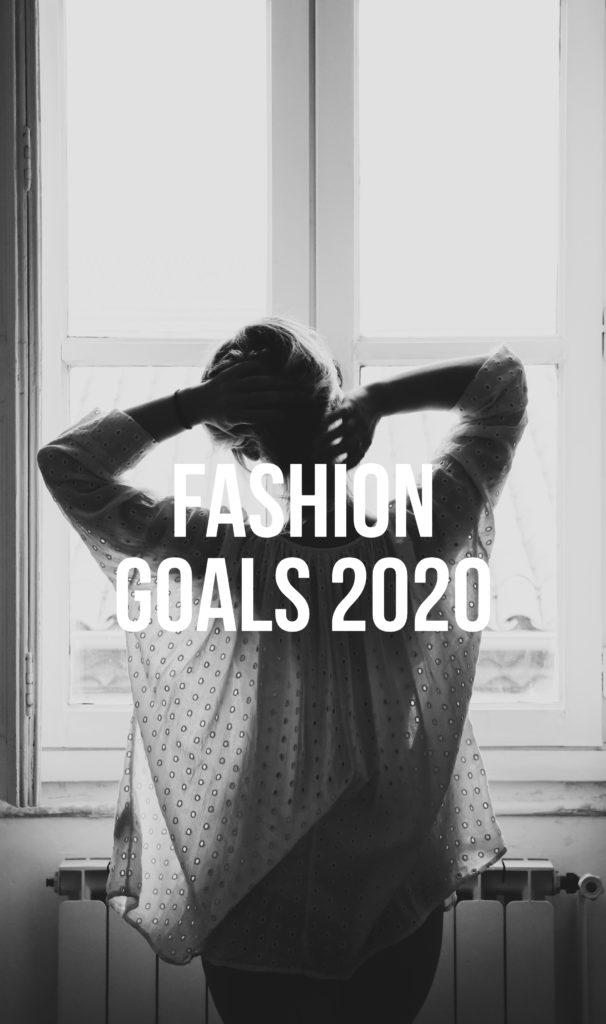 Goals 2020
Style More
My first suggestion was to style more this year. Simply by making the most out of your clothes and your wardrobe, you'll likely decrease the desire for shopping. Learning how to style more will also improve your creativity and imagination. In this article you can learn some styling tips for 2020 and here's a full hashtag on the subject.
Sustainable Shopping
Another suggestion was to embrace sustainable shopping. Either second hand or shop eco-friendly pieces. Now this is a tricky one as green fashion often is more expensive (not second hand though), but often times the quality is better and you can wear the clothes for year if you take care of them properly. I think sustainable shopping also can be about "shopping your own wardrobe" (aka use clothes you haven't worn in a long time) and swapping clothes with friends.
Plan in Advance
Planning your outfits in advance goes hand in hand with styling more. When you have some time to plan your outfits, you'll likely have some time to style more. Planning in advance will also pave way for more foolproof outfits, as you'll have the time to try the clothes before working them. Read more here about planning in advance.
Dress Ugly
This one is undoubtedly the most entertaining resolution. Dressing ugly is about being creative and playful with fashion. It's actually quite trendy right now to layer your outfits in different colors, patterns and textures (thank you 80s/90s life!). This doesn't have to be as terrifying as it sounds, but can be done by just adding another clothing piece that's contrasting. A colorful blazer to a colorful top, a pattern to another pattern and so on. Here's a terrific article on some fun fashion details you can add to make your outfit more ugly!
Folks! Did you have any fashion goals 2020? Let me know in the comments below! Xx