So there is no secret that we love Audrey Hepburn or Breakfast At Tiffany's, and speaking of the comments to our post on Sunday, we're pretty sure you agree with us on this one! So we've nailed it down to a combo we j'adore. Folks? Here is a recap of the fashion in Breakfast At Tiffany's!
The story of the movie
The movie is based on the book by author Truman Capote. Audrey Hepburn and George Peppard play the two leading roles. The story takes place in New York City and centers around Holly Golightly, a southern girl who makes a living as company to rich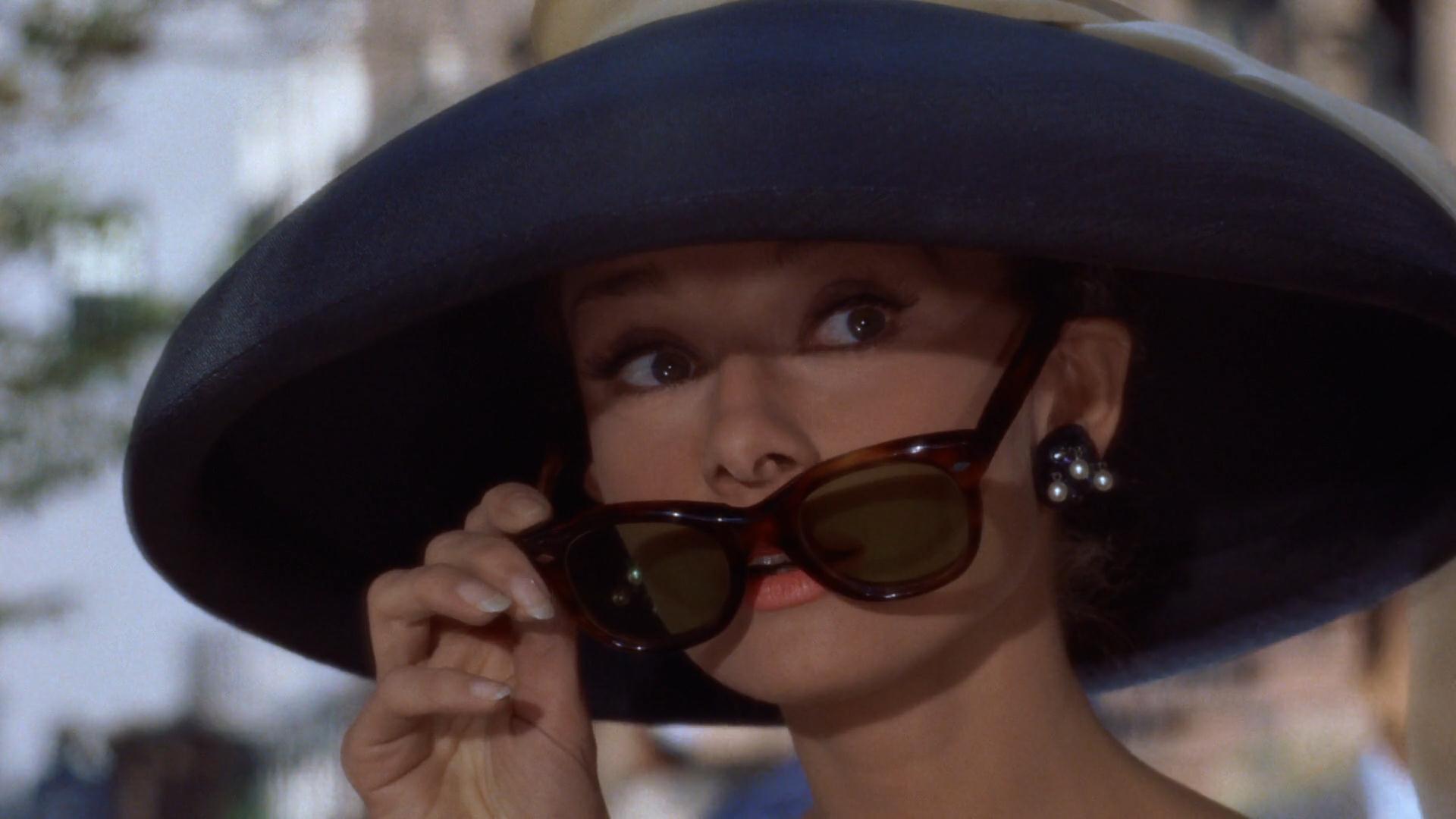 men (kind of). And somewhere between her fabulous way of life and the fashion of the 1960's the story takes its course. Capote originally wanted Marilyn Monroe for the part, though director Blake Edwards chose  Hepburn as the leading lady (a role she later became Oscars nominated for).
Iconic looks from  Breakfast At Tiffany's
As Hepburn had become a fashion icon through the fashion of the 1950's, this movie also led her into the fashion of the 1960's, and another decade as an icon. Some of the most classic looks from the movie stretches from the LBDs, the cat-eye sunnies, her pink princess outfit and her chic trench coat. The most iconic piece of them all is the LBD in the opening scene, designed by one Hubert de Givenchy. (If you're uncertain about it's status, it has its own Wikipedia paged dedicated to the piece). The black dress is considered to be one of the best looks of cinema during the 20th century which says a lot for a minimalistic monochrome dress.
How to achieve the style
If you want to feel a bit more Hepburn, the perfect way to go about it  is to nail down the key pieces. Of course they should be in true 1960's style:
A pink and voluminous dress that's in knee-length.

An orange statement coat.

A tight black top to go with a pair of cigarr pants!

A fancy trench coat
It'll probably take you 4 seconds to drop your thoughts, we'll give you two!