Except summarizing the year by best posts, it's also fun to do a proper recap on the fashion and beauty of 2016. What did we wear, what did we look like and what will we remember.? Here are some thoughts on the fashion and beauty 2016!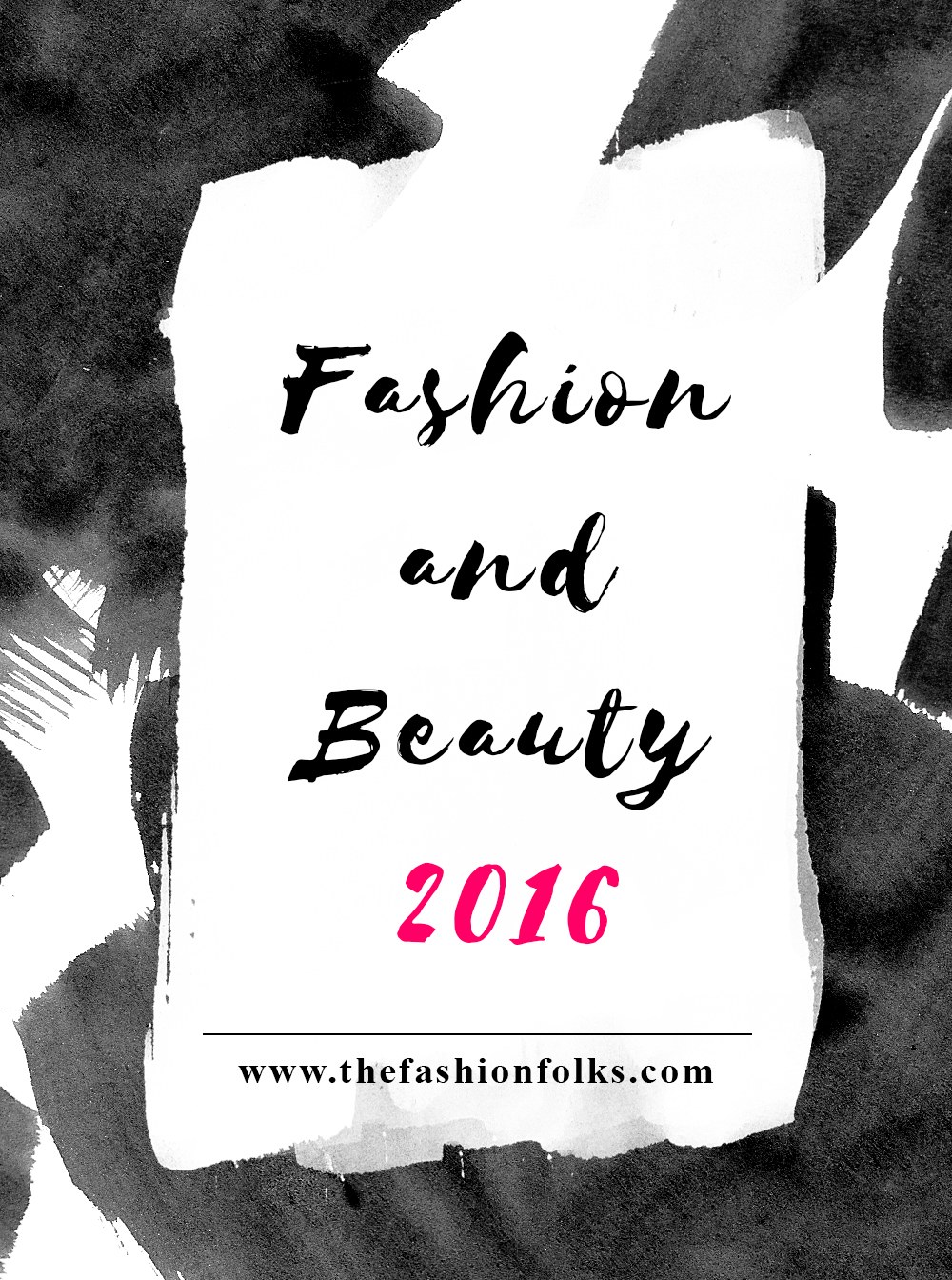 Fashion of 2016
So this was the year where fashion embraced new trends to the fullest. Off shoulder pieces went big, most commonly as tops/blouses but also as dresses. The trend was paired with statement sleeves, and created a contemporary look. The top was often paired with distressed jeans and loafers. If you're a true fashionista you probably also went for a statement bag, like a Chanel or a Chloé. Velvet became huge and was praised for its luxurious appearance. I also gave it a proper dose of love in this post. Culottes were also major and shared the popularity spot with the midi skirt, preferably pleated. Denim jackets and bomber jackets with patches also grew in popularity!
As for shoes and accessories. Boots with "an awkward" heel have been popular. Often in velvet, a floral pattern or a fun statement heel, like transparent. The OTK boots delivered this year too and it feels like it ought to be a permanent "trend" soon. Refined training shoes became even bigger during 2016. Often in faded colors such as beige, dusty pink, mauve and olive green. Regarding the accessories, a bandana around the neck was popular. This in combination with the explosion of the choker made the neck the favorite body part to highlight. Speaking of colors, pink got a proper dose of love and so did burgundy and beige.
Beauty of 2016
As for the beauty life of 2016, eyebrows on fleek still went high. Both painted eyebrows, as in this, and natural eyebrows, as in this, kept its popularity. Mattified lips in colors of mauve, red and pink (and different shades of it), have been a go-to choice for many makeup people. By all right too, a mattified lip is chic! It also feels like highlighters/bronzers/shimmer all peaked this year, with a healthy glow in focus.
All of us with long hair probably did a – bun up, hair down – hairstyle at least once. Other than that, braids in all different shapes were popular and a classic bun is never out of style. Doing a bun with a bandana scarf was quite popular and a chic statement too!
Folks that's a wrap on some of the fashion and beauty 2016. What will you remember from 2016 regarding the fashion and beauty department? Xx