So what are some of the most frequently asked questions about the summer fashion and beauty life? Well, if you ask me, the three questions I've listed, and answered, below are some of the most popular ones. And by all right, who doesn't want to stay updated on the latest trends?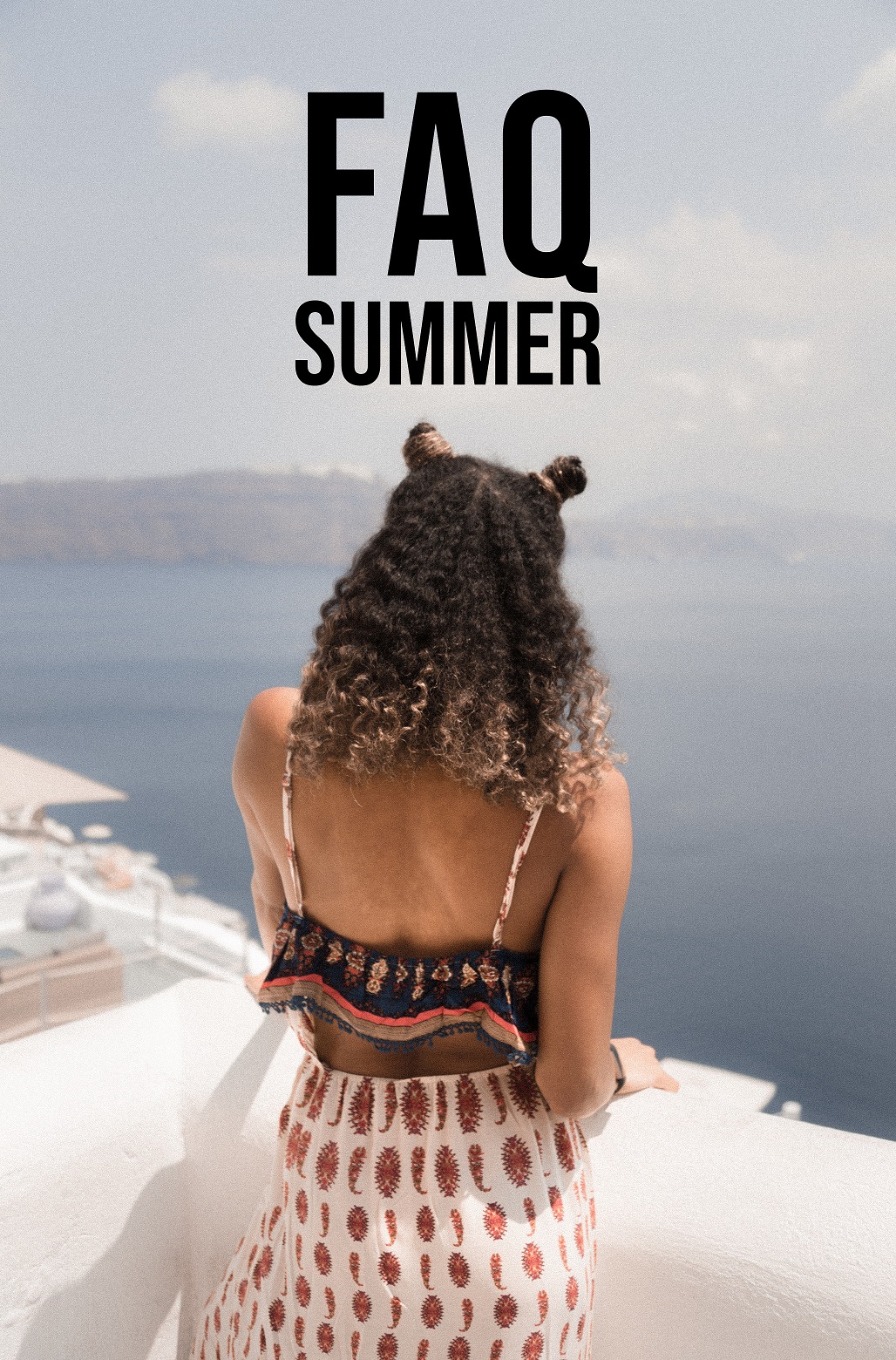 How do you stay protected in the sun?
I did a full article on this subject here, but in short: wear your spf accordingly, wear sunglasses and a sun hat. You can also invest in clothes with UV light protection. It's also important to reapply your spf if you plan on staying in the sun a longer time! Also don't forget to drink a lot of water, eat well and take some pauses from the sun!
What are the current trends?
A full trend report is to be found here, and don't forget to check out the weekly trend alerts! This summer you should focus on floral prints when done as midi skirts or dresses. White dresses are popular and so is white denim. Camel, pink and orange are other popular shades. Chunky sneakers and boots are common too and not to forget about the slippers. Your bags can favorably be in a wooden material. Straw accessories are also popular this year and a stylish match with flowy, pleated dresses. Don't forget about your voluminous sleeves either – they're definitely a hit this year! 
How can you be functional and stylish on warm days? 
So summer is not the season you want to layer up with clothes, but the season you want to keep your outfits light and wearable. I love to focus on simple clothing pieces in a bright color, or print, to get that outfit to pop yet be functional. For example, a colorful playsuit in a polka dot pattern will be interesting on its own and require little or no styling. A midi floral dress also gives you an interesting look without any fuss. What I also love to do is to focus on simple accessories. Perhaps a statement pair of sunglasses, a scarf in your hair or some fun shoes! Perhaps these outfit ideas will give you some inspiration! 

Folks! What are your best summer fashion/beauty hacks? Let's chat in the comments below! Xx