I haven't talked that much about fall makeup yet (a guide comes up later this week) but today's subject is more easy-going and something you can do yourself. Embracing the fall vibes, you know! Here are my three ideas of a fall makeup look 2018: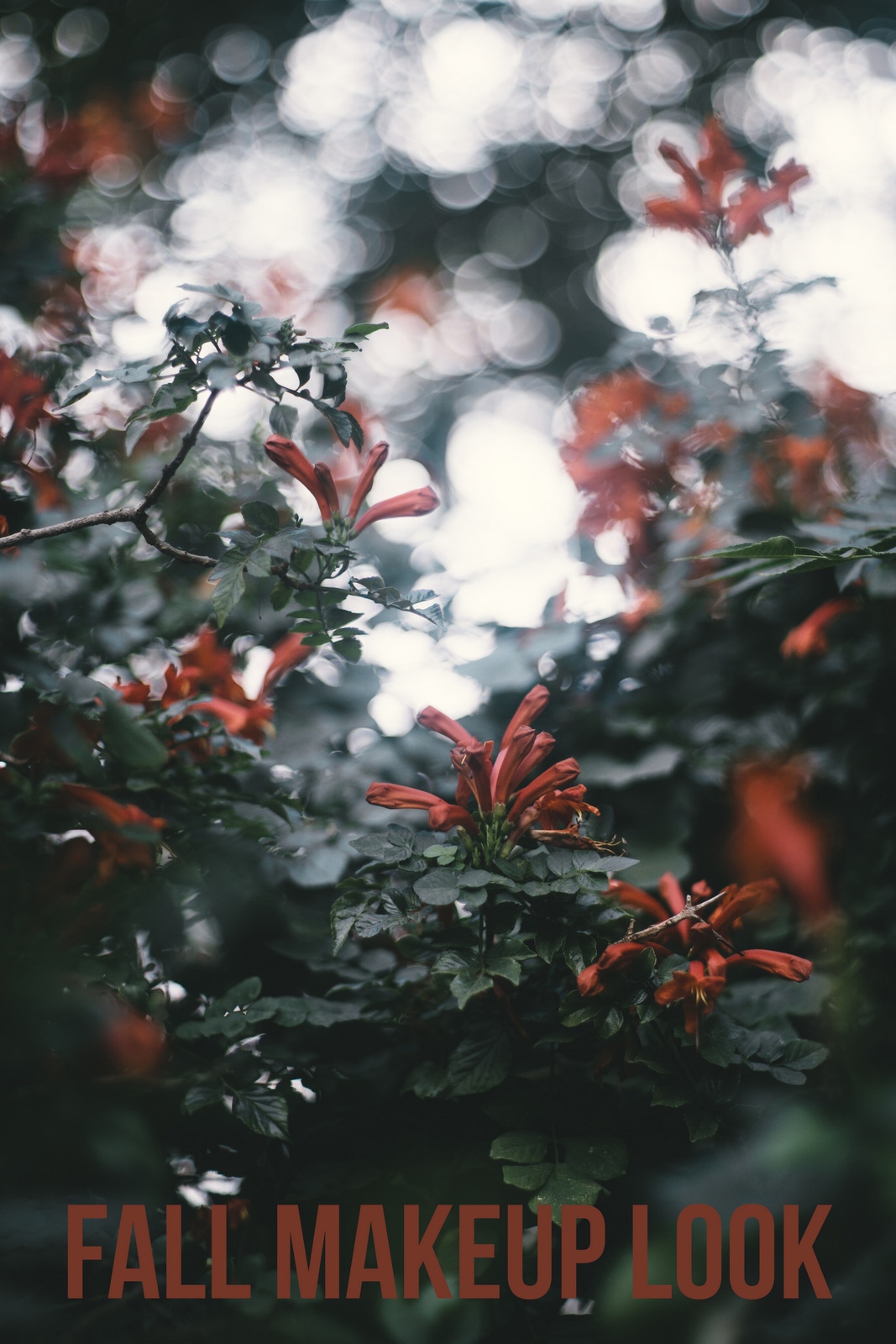 Photo by Ethan Cull on Unsplash
Fall Makeup Look 2018
Go a Shade Darker
Fall makeup to me is about following the flow of fashion: choose colors but go for the darker shades. That means that you should still go for the pink for blush, but choose a slightly darker shade. By doing so, you'll frame the face in a more prominent way which frames the face nicely. Same goes for eyeshadow and lips, dare to go for a darker shade. You can easily follow the colors of typical fall fashion like plum, mustard yellow, copper, red wine, navy blue and forest green.  Remember though, if you go for a darker shade – be lighter on the hand so you don't overdo it. Also, regarding the structure of the face it's key that you make sure that the eyebrows balances the look favorably so you always work with contrasts. Defined brows, defined lips etc!
Choose Metallics
Another idea for a fall makeup look is to choose makeup products with some shimmer in it. By adding some shimmer, you'll create a more metallic makeup look which aligns with the fall fashion. It can be about changing your highlighter to one with more glow, or adding an eyeliner with some glitter in it. This is especially chic to do for a fancier event or if you just want embrace that glam in the daily life. I think going for eyeliners in the metallic style is a wearable way to work this look on a Monday. Same as above, choose colors that are typical of fall or just change your regular black to one in the metallic style. Adding that gives your makeup look a nice edge which is fun to contrast with preppy dresses and sheer materials, like a white lace.
Contrast With Pastels
I do think that the pastel are immensely beautiful to pair with the fall colors. And same goes for your face! One of the trends this fall is to add more color, for fashion but also for the makeup look. That's why it's the perfect time to use more pastels in your makeup look. When you go for your regular mix of eyeshadows, try to add a bright pastel to give the look a splash of color. A lavender purple is gorgeous with brown eyes or a yellow shade with blue eyes. You can also choose the pastels for your lips, going for the more artsy and experimental makeup look that's been trending for some time now. I think a purple chunky sweater, paired with a lavender eyeshadow sounds like a really chic  match for fall! Also, how wearable and gorgeous isn't this makeup look of Ralph Lauren SS19 going for that subtle matte peachy style (see under the eyes!)?
Folks! What are your ideas for a fall makeup look 2018? Let's chat in the comments! Xx