So fall fashion is slowly progressing towards winter fashion, but before we're there; how about embracing fall a bit longer? There are several ways you can elevate your fall fashion 2020. Of course, you can have a look at the styling posts to get some inspiration or this street style article. You can also try one of the things in the list below: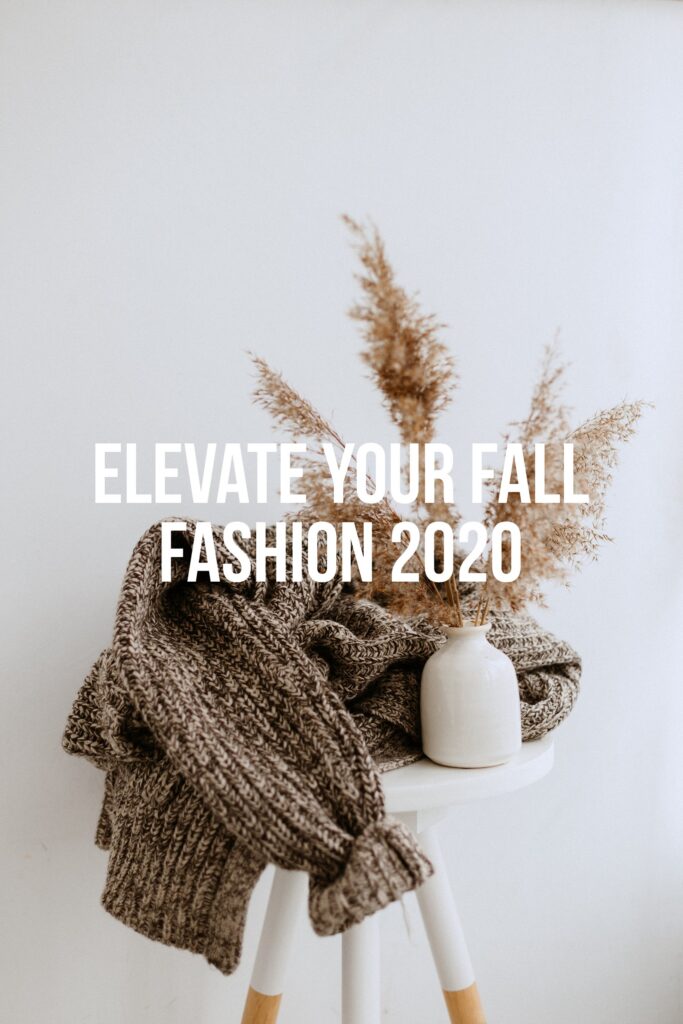 Fall Fashion 2020
Display Your Knitwear
Yes, it's a cliché to make the fall fashion all about knitwear, but the annoying thing about clichés are that they're often true. I mean, there's a reason why so many always come to the same conclusion. And same is relevant for the knitwear. It is cozy (and warm!) indeed to go for knitted pieces for fall. Sweater weather is a superb way of describing the state of mind. This fall, knitted dresses and skirts are also in the spotlight, which makes it easier than ever to embrace a knitted life! You can also add knitted beanies, scarves, gloves and so on!
Make it Orange
A simple way of dressing more like fall is to add more orange to your outfits. This will add that colorful touch to the outfit, and also reconnect your outfit with the current season. It can be about going for an orange beauty life or just adding small details in orange. If you're not a fan of orange, I suggest you instead reach for copper, bronze, brown, wine red or camel. Just something really warm that will keep the fall life strong and healthy.
Add the Details
Another thing you can do is to add the details! Fall is the perfect time to add the scarf, go for the socks with the boots, add a pair of gloves etc. This will enrich your look and make it more interesting. I'm a firm believer that we need more of an ugly fashion, where more people dare to play with colors, materials and patterns. So don't be afraid to add that extra necklace, the brooch, a bow around your hair tie, or just whatever that makes your outfit a bit more interesting and layered!
Contrast Materials
And hey, let's not forget to contrast materials! Fall is truly the time to mix and match contrasting materials and textures. Go for (faux) leather, fur, suede and denim. Do some velvet, go for patent leather, mix it up with some neoprene and so on. The idea is to make your outfit more dynamic through matching contrasting materials. Really chic to go for patent leather leggings with a knitted sweater, or a suede dress with a teddy coat. Just take whatever you own and make it work! Try to keep it in the same color scale if you don't want to go too crazy with it. 
Folks! How do you elevate your fall fashion 2020? Let's chat in the comments below! Xx