Okey folks, let's turn this Tuesday's article into a quick one on how to make small changes in your fashion choices and thereby change your style. Nothing too major, but something that will inject more energy in your fashion(able) life and keep things interesting. Here's how to change your style 2018: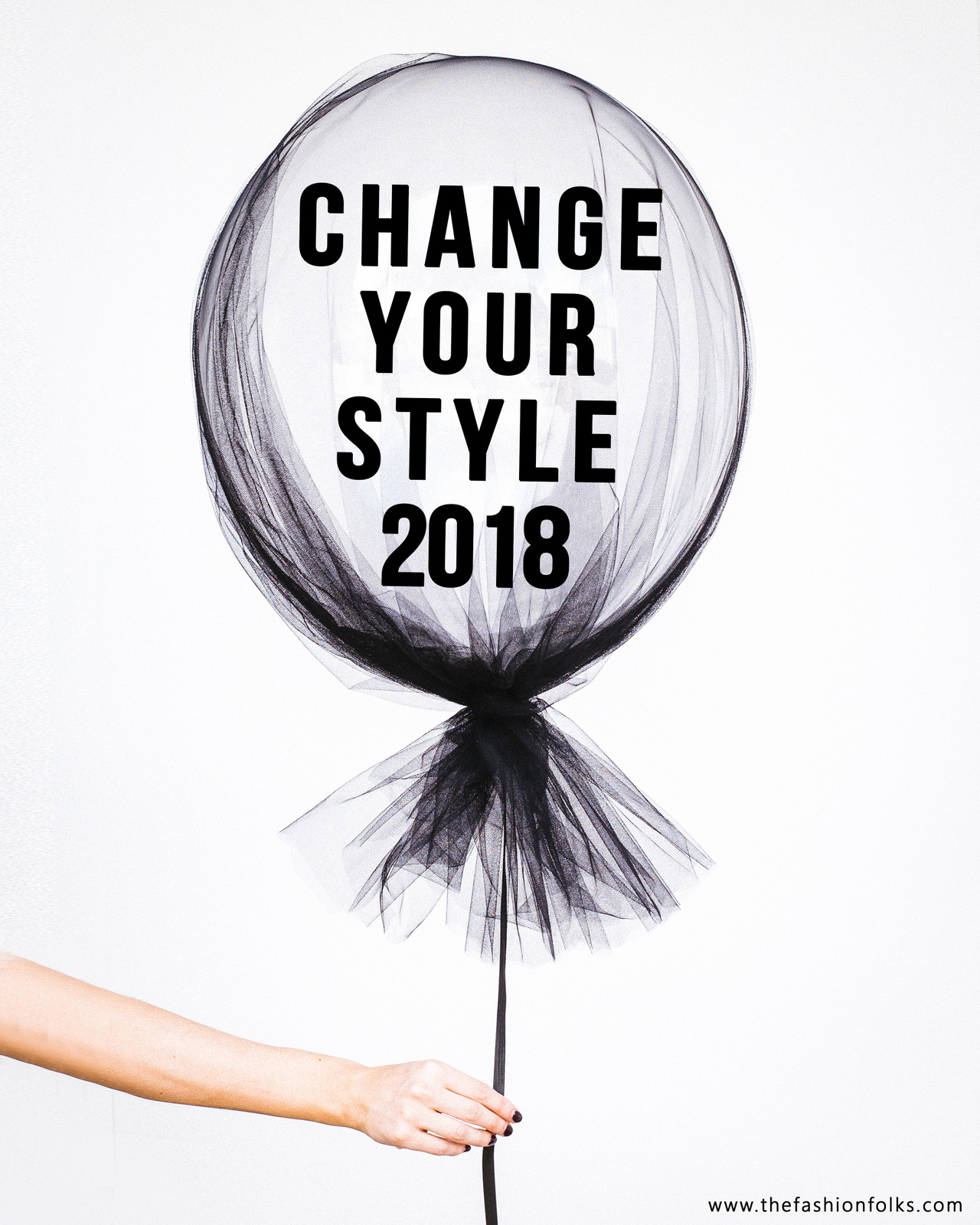 Photo by Hipster Mum on Unsplash
Change Your Style 2018
A New Print
If you have a go-to print you always turn to (hello stripes!), you can choose to wear a similar print instead. For instance, if you love the paisley print – try a floral print in the same, typical, colors as one of the paisley. If you like dots, you might enjoy leo print too. If you're a fan of zebra print, you'll surely like the stripes! See how it goes? You take a print you enjoy, find it in a similar style and choose the new look. It's a small change indeed, but it's about keeping things interesting and never dull!
Darker or Lighter
I'm sure you have some go-to colors too. They either might be the classic basic with grey, black and white making the most out of your wardrobe. They might also be more casual with beige, camel and cream white being your trio to rely on. Well, whatever your colors of choice are – dare to go darker or lighter. If you always turn to your black coat, perhaps it's an idea to try a grey coat? Or if you already work the light grey coats, why not try a camel coat? It's about staying within your style, but changing what colors you heavily rely on. If you want to step up the game and talk about the popping colors, the same rule is applicable but you think of fall colors/pastel colors instead. If you love your forest green shade, there's a chance you enjoy a light pastel green. A hot pink and a baby pink is a cute match and so is mustard yellow and baby yellow. The best part about changing your color preferences on the scale is that the opposing colors are great for a monochromatic look. As they are from the same color they'll look united but as the intensity is different, they'll contrast and create a dynamic look. Well, it's worth a try!
Find A New Staple
I keep going on about the fashion resolutions 2018, but this one is major if you want to change your style. Finding a new staple can seriously change your wardrobe game. For me it was a defining moment in my fashion life when I discovered the jumpsuits. Now I have a new piece I always can rely on, know how to style and works with my wardrobe. Perhaps that staple for you is a denim jacket, cigarette pants or a light blue shirt! The most important thing is that it's a piece for you. From there on, you have a new clothing piece that matches your style and give you an (almost) indefinite amount of ways you can style it with the clothes you already have. And even if you invest in a new clothing piece, it's an act of sustainable development as the amount of outfits in your wardrobe increases notably. And that my friends is what finding a new staple is about!
Folks! How do you want to change your style 2018? Are you doing it by the small actions or are you taking on a whole new style? Let's chat in the comments!