You know those days when you barely have time for breakfast and definitely no time for washing your hair (although the desperation is real)? Well you might already know how to handle the situation, but it's too genius not to talk about again. Folks? The dry shampoo will be your friend in need!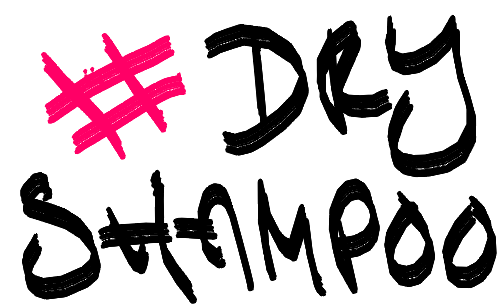 What is dry shampoo?
Dry Shampoos have been out on the market for awhile and if you're a beauty person by heart, you probably already know your go-to dry shampoos! But to everyone else, trust us on this one! Dry shampoo is literally what it sounds like, shampoo that is dry or shampoo to use when your hair is dry. It might not have the same effect as a regular shampoo, with deep cleansing, rinsing and all. But it will have your hair looking like you've had! Talk about fake it 'til you make it!
Which one should you choose?
There are tons and tons of products out on the market today, spanning from budget to luxe, covering all different kinds of scents and focus areas. And you should of course go for one that suits your hair! Easiest way to deal with it is to know how your hair looks like when you haven't washed it for awhile. Is it lacking in volume, shine or does it just look all greasy? Pick one that focuses on whatever you need to be fixed!
How to use your dry shampoo
There are different views on how you apply your dry shampoo with the best effect possible. A common way though is the three steps below
Brush your hair thoroughly

Spray, or apply, the dry shampoo where you need it. Most commonly is on your fringe/the top of your head but remember that dirty hair often is visible in the back as well. 

Brush your hair lightly or comb through with your fingers. And there you go!




Pssst, folks! A terrific substitute for your dry shampoo, that's both cheap and easy is to use flour or cacao. Just add a thin layer as you would with the spray and brush it through! What are your best tricks for dirty hair?